Modern Beneficiary and Provider Portals
Award-winning insurance portals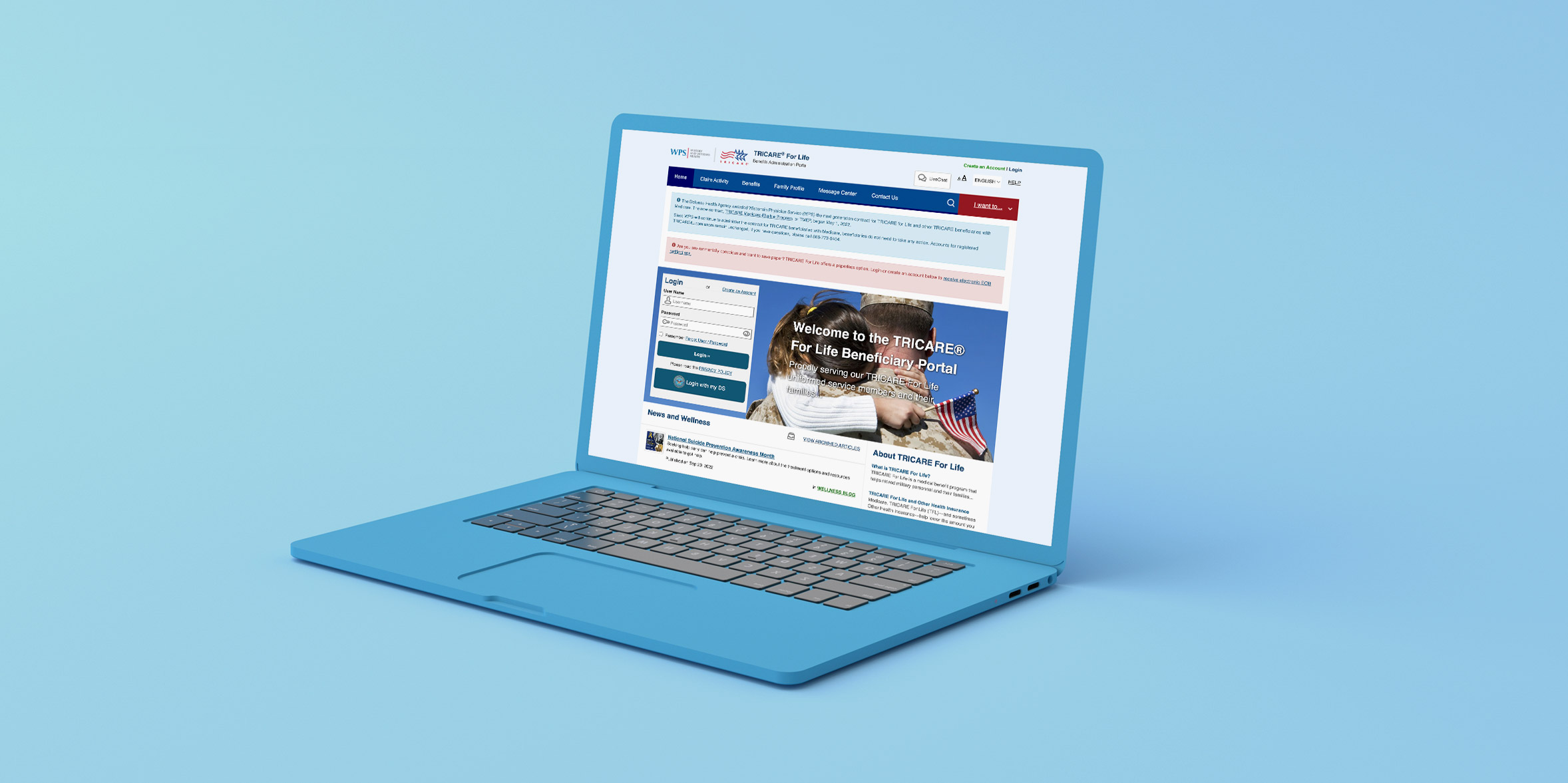 beneficiaries of Tricare Worldwide
WPS Military and Veterans Health (MVH) was operating 4 portals – 2 beneficiary portals and 2 provider portals–that offered multiple challenges. From an organizational perspective, simple updates were complex, time-consuming, and usually required additional involvement from the IT team. Workflows to update content were complex, product updates were difficult and performance at times was unacceptable. From a user point of view, the portals were confusing to navigate, locating information was difficult, users often had to revert to paper-based transactions, and submissions by providers were less than satisfactory.
In less than two years, WPS Military and Veterans Health went through a complete portal transformation for all 4 portals. The new portals utilized Base22's Enterprise Portal Blueprint which included a set of design assets and proven implementation patterns that leveraged Digital Experience Platform functionality. By aggregating information from multiple systems, beneficiaries and providers are provided a clean, modern, integrated, and responsive experience; a much-improved claims experience; content personalization based on their user profile information and language selection; improved search; and a consistent, enhanced overall site performance. Business stakeholders can create, control, and target content delivery without dependency on IT, help desk calls are reduced by over 50%, and there is a significant reduction in paper-based transactions including email.
WPS Health Solutions received two eHealthcare Leadership Awards for their new solution.
Change Management

Content Strategy

Digital Infrastructure

Digital Transformation

Government Services

Information Architecture

Integration

Performance Analytics

Service Design

Technology Implementation

UX Advisory Services

Website Redesign

Wireframing & Prototyping