Improving reach and engagement with franchisee staff through a modern solution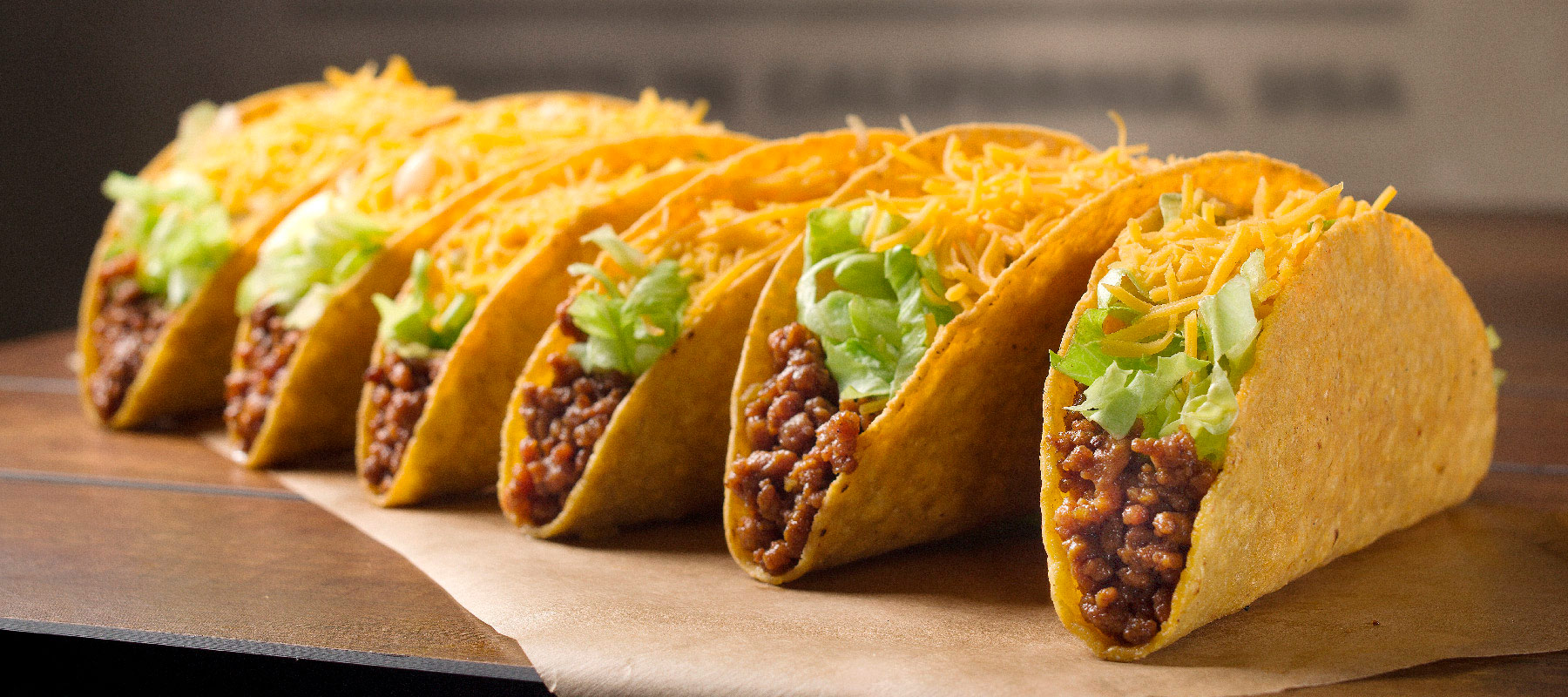 increase in
website traffic
increase in number
of page views
Taco Bell is an American-based chain of fast-food restaurants and a subsidiary of Yum! Brands, Inc. serving a variety of Mexican-inspired food. As of 2018, Taco Bell serves over two billion customers each year, at 7,00+ restaurants and franchisees. Taco Bell needed a strategic partner to help the company to centralize major executive communications, since Taco Bell had thousands of non-wired employees that required access to internal communications, training materials, and job aids.
Base22 facilitated focus groups and interviews with all the different operation roles to design and implement a communication strategy that involved digital channels, change management, and training. Base22 focused then on a portal redesign project, leveraging Digital Experience Platform capabilities: streamlining processes for publishing information to multiple audiences, integrating their multiple portals, and reducing the dependency of the authors on the IT team.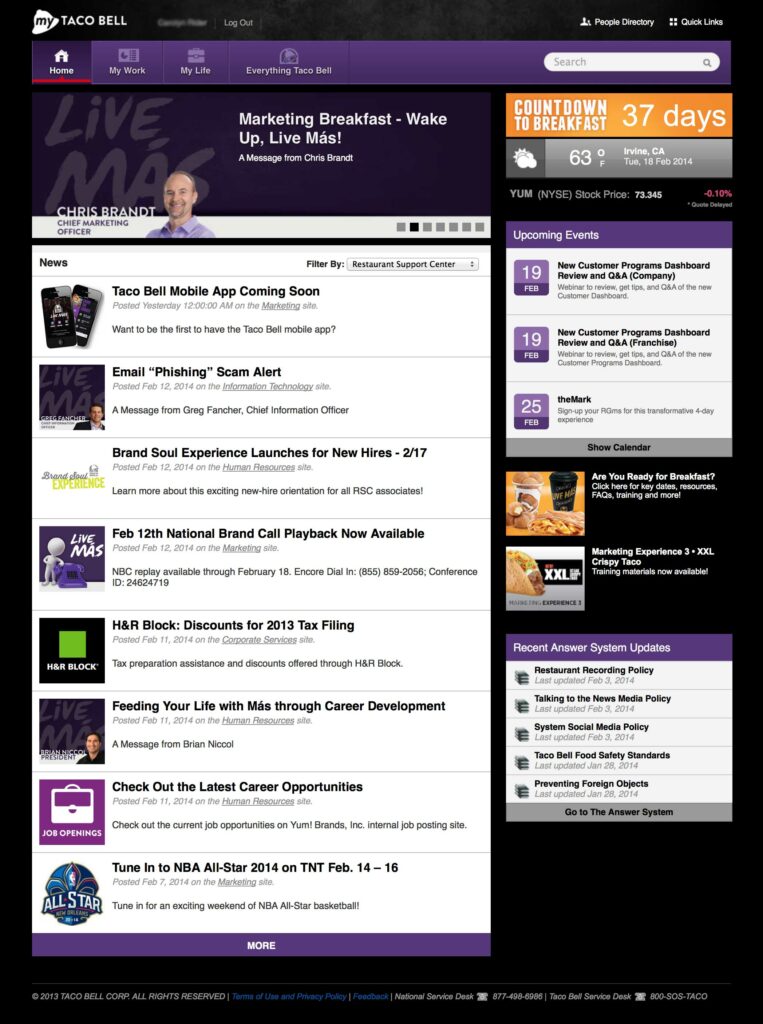 As part of the strategy, Base22 worked with a vast group of Taco Bell's Subject-Matter Experts to digitalize a large number of strategic resources across the company and created a user experience with two main purposes: one to access these resources and the other to manage them, reducing costs and time to market on new campaigns and staff onboarding.
After launching the redesigned MyTacoBell portal, the results were very clear: the portal now reached out to double the visitors, tripled page views, and overall increased engagement with the portal users—franchisees and franchise staff. With the endorsement of two MarCom Platinum awards for Website Redesign and Portal Category, the new modern, digital experience helped Taco Bell to keep thriving and do what they know best: satisfying customer cravings with every serving.
Change Management

CMS Implementation

Content Strategy

Customer Personas

Digital Roadmap

Digital Transformation

Information Architecture

Integration

Operations Management Support

Technology Implementation

User Journeys

User Testing

Website Redesign