Process Gallery Application
Managing the R&D process of the second-largest food and beverages company in the world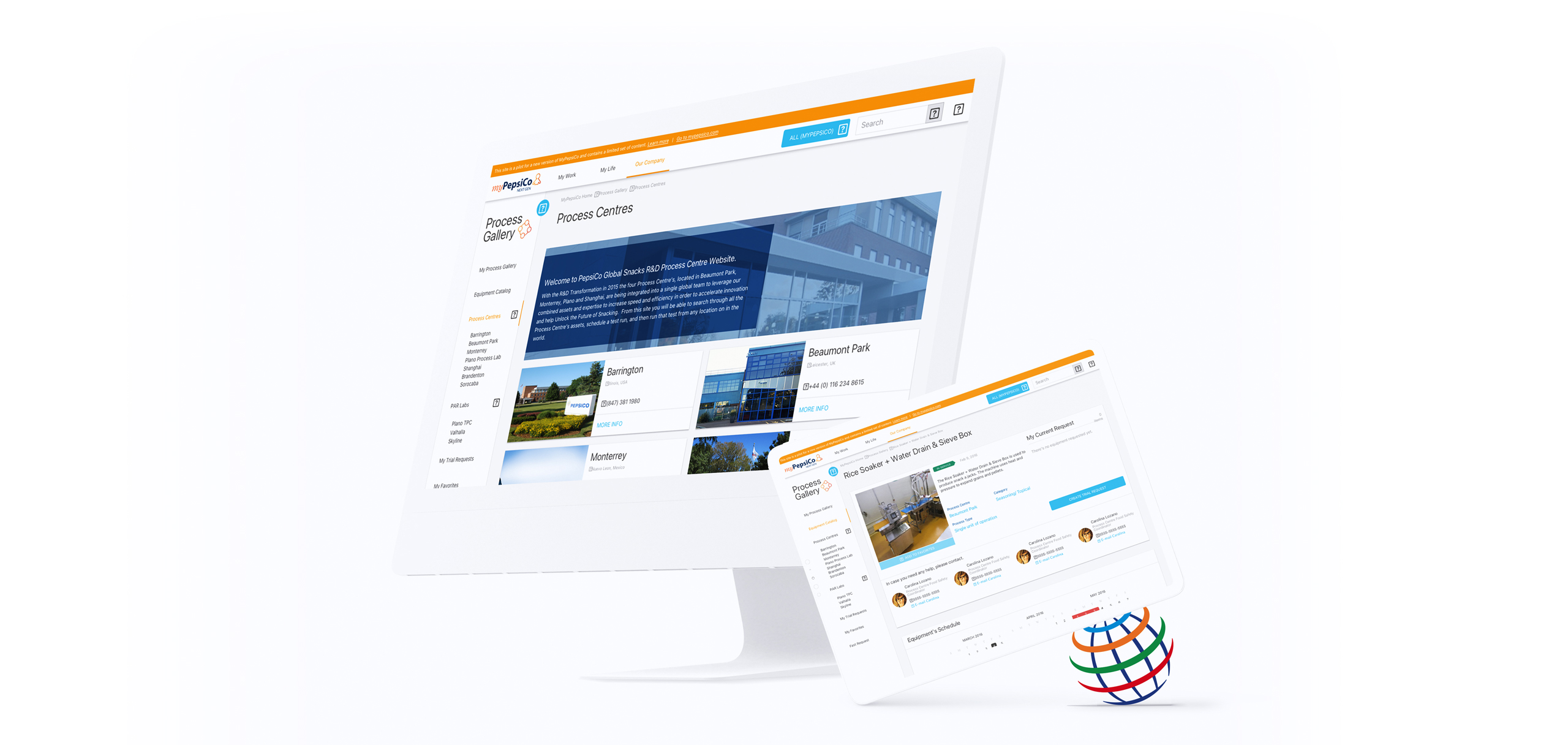 countries
with R&D operations
Food Scientists creating new flavors for PepsiCo products work in a global environment with specialized equipment spread across 6 countries over 4 continents. Often to complete a product development cycle, equipment and knowledge from multiple locations is required. To plan development, scientists needed to understand equipment characteristics, configuration and availability and then schedule the equipment for use. Once a cycle is completed, results had to be published for future refinement and sharing. Scientists were required to use multiple systems to complete product development and testing cycles.
The solution was an R&D Process Gallery: an integrated solution for the R&D team inside the Base22 developed PepsiCo global Intranet. The solution connects more than 3,000 researchers across the globe since 2016 and has saved more than $15 million USD per year on travel to those Process Centers.
Base22 designed, implemented, and currently supports this integrated online application which allows researchers to browse, learn and book equipment, view a calendar showing equipment bookings, and configure or combine equipment to create production lines. Once the product development cycle is complete, the results are published and shared.
Change Management

Content Strategy

Customer Personas

Digital Transformation

In-depth Analysis

Information Architecture

Integration

Operations Management Support

Performance Analytics

Technology Implementation

Technology Strategy

UX Design Sprints

Wireframing & Prototyping