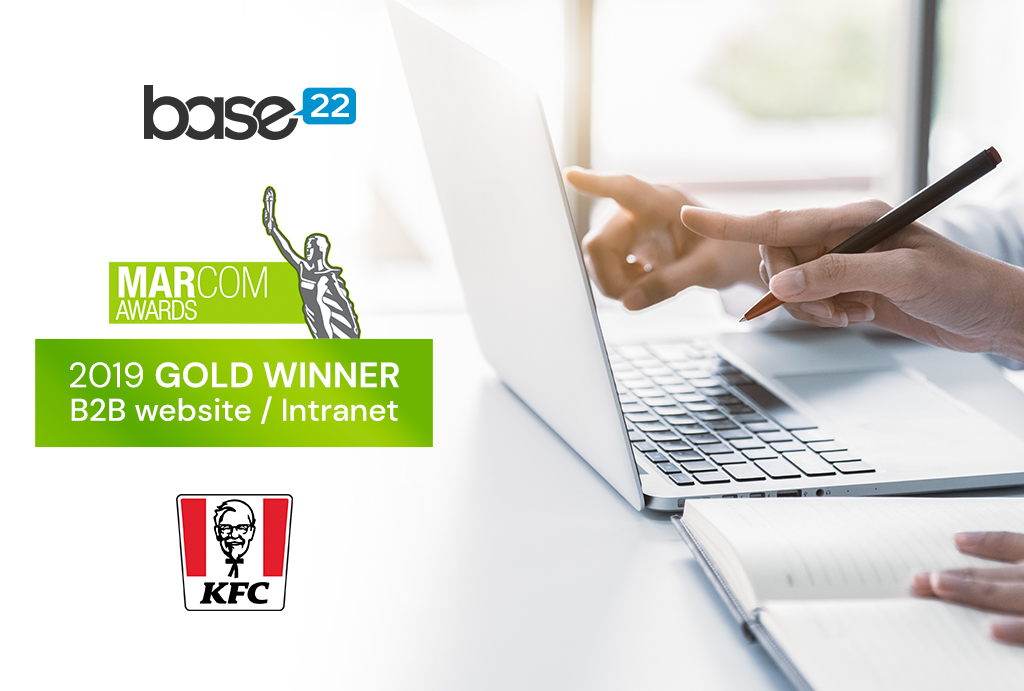 We are proud to announce that our project with KFC has won two awards in the 2019 edition of the MarCom Awards. The TeamKFC redesign project has been recognized in both the Business-to-Business website and the Intranet categories as a "Gold Winner".
The TeamKFC intranet ensures top-to-bottom communication between the KFC corporation and its 4,000+ franchised-owned restaurants in the US. It has become a one-stop portal for everything and everyone at the company. In May 2019, the year-long site redesign project in collaboration with Base22 was completed successfully. The new intranet design reflects the brand's latest style guidelines with a clean, modern look and feel, plus a mobile-first approach, an enhanced user experience and powerful content strategy.
These awards strengthen the long-term collaboration of KFC and Base22 in their digital efforts for efficiency, innovation and modern web development. You can read more about details of our initial stage of this project in our case study on our blog.
Each year, the MarCom Awards recognize the outstanding achievement by creative professionals, receiving over 6,000+ entries from around the world. Since 2004, the contest managed by the Association of Marketing and Communication Professionals (AMCP) celebrates excellence in marketing and communication in a wide range of industries, from print to digital media.
Congratulations to everyone at KFC and the Base22 team for their incredible work!