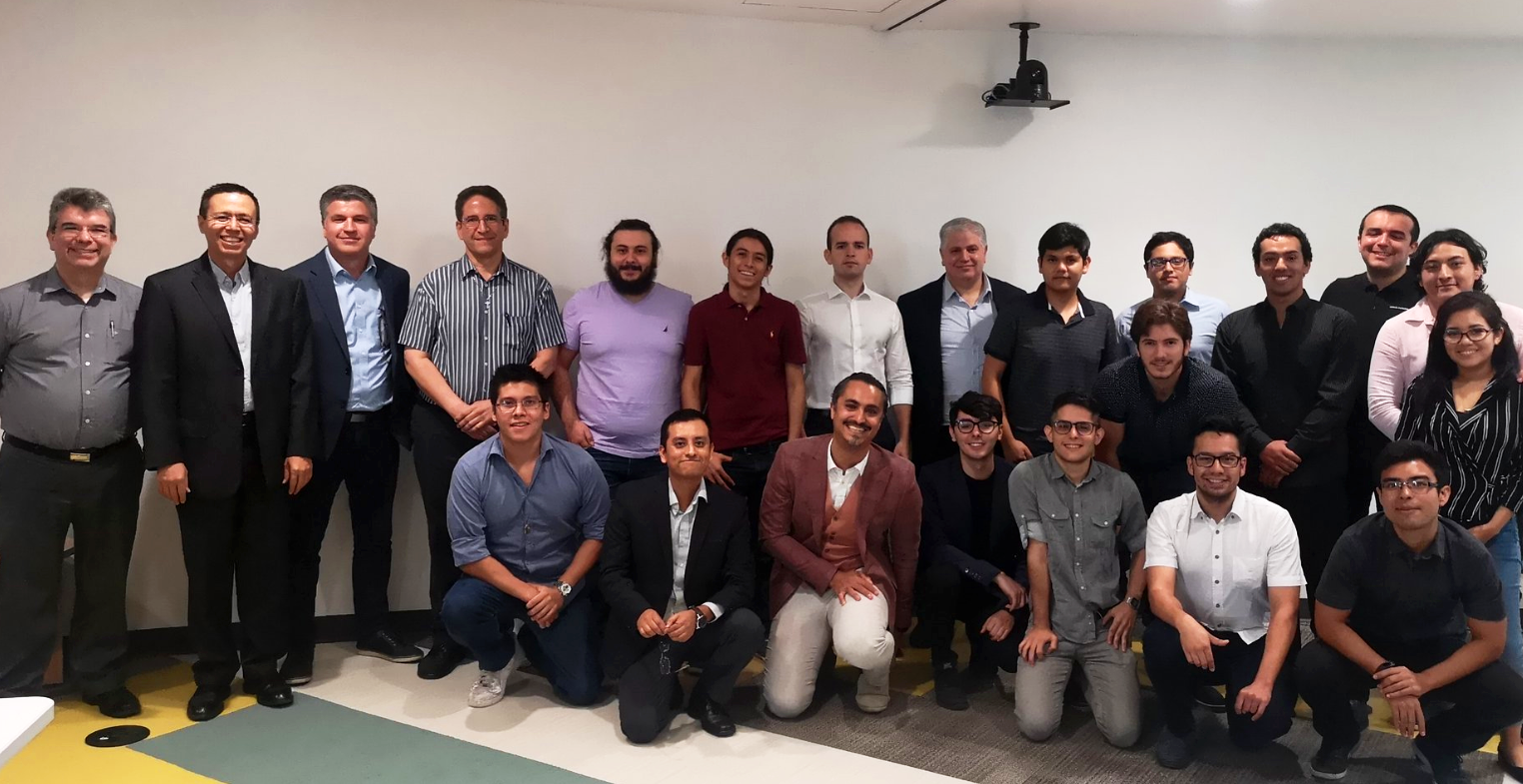 This summer, the Base22 team worked with students of the Tec de Monterrey as part of the internship program Verano i. Our CEO Rafael Trujillo, Site Director Judas Trujillo, Information Architecture Lead Alysson Franklin, and Technical Lead Alex Arriaga joined Engineering students to guide them through the design and implementation of web components on real-life projects, as well as to share their experience as leaders in search of modern web evolution and new technologies.
The sessions were held both in the offices of Base22 in Valle Oriente and a final presentation in Tec de Monterrey, Campus Monterrey, over the course of June and July 2019.
With a multidisciplinary approach, the Verano i summer program gathers students from different Tec de Monterrey campuses and international students to immerse in real-life experiences that are intended to help develop their skills and learn how to work in the field with the support of specialized mentors.