Why Having a Content Strategy Matters — Especially for B2B
August 29, 2019
Carbon LDP takes Automotive Assistance to the next level
September 27, 2019
CMAP's "ON TO 2050" Website is Now an Award-winning Project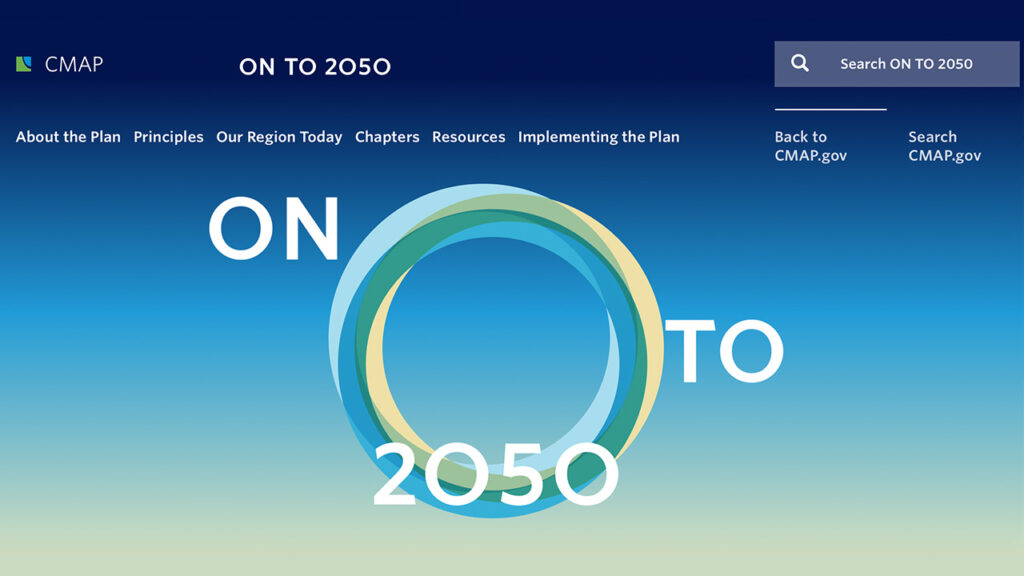 This year, Chicago Metropolitan Agency for Planning (CMAP)'s "ON TO 2050" website has been recognized in two major digital competitions: the Communicator Awards and the Horizon Interactive Awards.
In October 2018, "ON TO 2050" was launched: a new website for CMAP's regional plan for the northeastern Illinois counties, born after a three-year-long process of extensive research and data analysis. The project was developed by Clarity Partners in collaboration with Base22, with contributions from Thirst and Workstate.
"ON TO 2050" focuses on three main principles that guide specific actions and projects towards the future: Inclusive Growth, Resilience, and Prioritized Investment. As a digital experience, it offers the citizens interactive infographics, comparative data across regions in the US, access to implementation matrices per chapter, recommendations on how to contribute and use the data made available, and testimonies from citizens in the metropolitan area.
For its achievements in design and implementation based on a Liferay platform, the "ON TO 2050" website received the Award of Distinction in the General – Government Websites category, granted by the Communicator Awards; and the gold winner award in the Government Agency category by the Horizon Interactive Awards.
Base22 is proud to be part of this project, alongside an incredible team of agencies and collaborators, in an effort to create better and more relevant digital experiences for the citizens of the State of Illinois.
For more information on CMAP's "ON TO 2050" website, a case study is available at Clarity Partners' website.