Websites and dynamic portals are synonymous with business, whether you're a B2B or B2C, national or global organization.
According to HubSpot's State of Inbound Marketing Report, public websites are the second most significant channel, if not the main type of interaction a company can have with its clients and/or internal audiences.
And we're not talking about just any old website here. Organizations must invest in website designs that meet the needs of today's consumers and provide a rich digital experience. Large organizations and enterprises are now expected to offer digital experiences as part of their products and services.
After all, websites and portals are up and running 24/7 while playing a crucial role in establishing your company's authority, credibility, and branding online, as well as delivering goods and services directly to your audiences.
In this article, we'll compare and contrast static websites vs. dynamic portals so you can decide which kind fits better your business outcomes.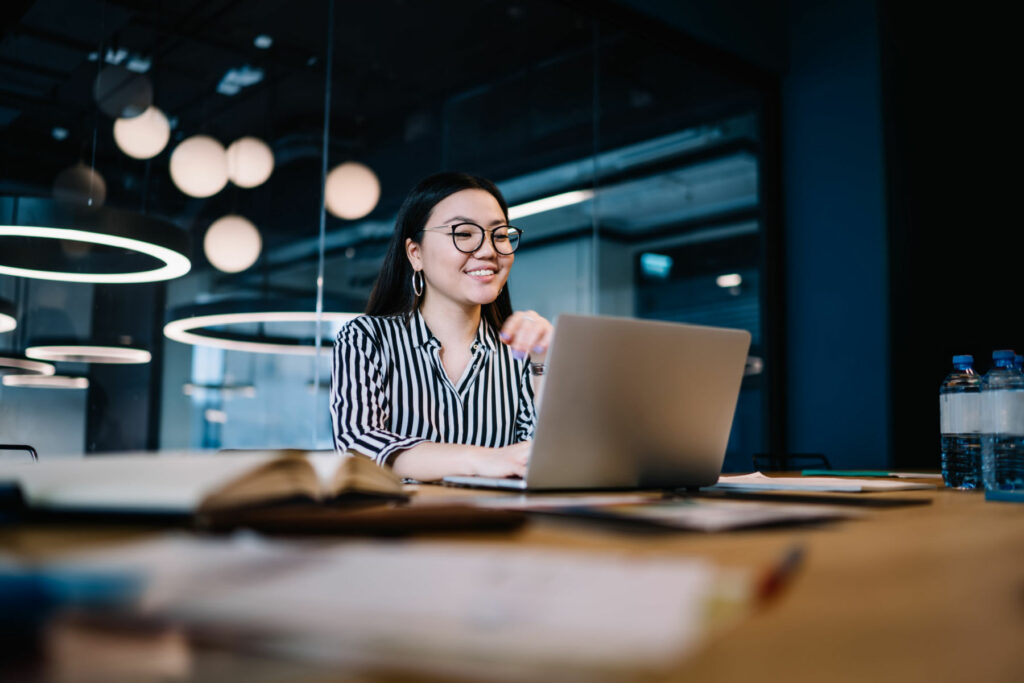 Five Differences Between Static Websites vs. Dynamic Portals
Organizations often give little consideration to the design of their websites. Traditionally, they look for a cost-effective solution that can be built and launched in a short time frame. However, such websites can limit growth potential in the long run.
1. Static Content vs. Robust Digital Experiences
Firstly, many static websites are still built on hard code or use a simple CMS. Their main goal is to inform potential users or customers rather than engage with them directly. As a result, the content remains the same irrespective of the user's intent or input. And, since visitors can't interact with such content—like scheduling an appointment, calculating costs, or just making a purchase—static websites can't provide a rich and robust digital experience.
On the other hand, dynamic portals adapt to each user according to their attributes (such as age, location, and language) or where they are in their journey. For example, a dynamic employee portal that targets a personalized campaign to Logistics employees from a particular country.
Engagement, interactivity, and personalization are some of the main characteristics of modern digital experiences. Consider a customer who adds several products to his cart on your e-commerce website but does not complete the transaction. When he returns to the website, he will be reminded of the products in his shopping cart and urged to continue purchasing.
The purpose of dynamic portals—such as a dynamic B2B customer portal for e-commerce—is to deliver user-tailored digital experiences by presenting them with relevant content and driving engagement or pushing them toward conversion.
2. CMS System vs. Digital Experience Platform for Content Updates
Another crucial difference between static websites and dynamic portals relates to the way content is updated. Static websites use a content management system (CMS) to maintain, manage, and edit content. However, here's the issue.
CMS only focuses on basic content management capabilities, like editing, publishing, or scheduling.
In comparison, portals can be implemented leveraging Digital Experience Platforms (DXPs for short). This type of software provides a full suite of tools to manage content at scale, such as managing versions, approval workflows, automation, multilingual content, content expiration scheduling, contextual layouts, etc. They are also designed to have multiple content authors and different levels of permissions, as well as multitenancy—managing and updating multiple sites and portals from one single platform. Considering this, DXPs are best suited for large organizations.
Dynamic portals allow you to do more due to increased functionality; thus, adding new content and managing the existing is rather easy and doesn't require a lot of technical knowledge or coding.
3. Static Content vs. Dynamic Content Display to Specific Audiences
Static websites usually contain static content that doesn't change based on visitors' location or other demographics. Such content is helpful for informational channels that do not require frequent updates, as visitors will always be welcomed with the same text and visuals.
But that's not what the majority of consumers want.
90% of users are willing to part with their behavioral information in exchange for a more convenient and tailored shopping experience. Thus, you need a dynamic portal that can adapt content according to different user groups based on the following:
Users' location;
Prior and current website activity;
The device they use to access your website;
Browser language.
Authenticated portals can also target customer or employee attributes such as seniority, department, and products they have purchased, among other attributes, and create a hyper-personalized experience. Your business audiences want exceptional customer experience—and dynamic portals help you deliver just that!
4. Content-Oriented vs. Action-Oriented
Going back to the CMS vs. DXP debate, static websites have another drawback related to actionable content.
Actionable content provides visitors with real value and motivates them to act. Think about how today is possible to buy a product, book an appointment, have an evaluation or assessment with a video call, contact technical support, or return products, all through online channels.
Static websites are, however, focused on content that informs users rather than shows them how to do something. They only serve one purpose—display basic information while failing to hit the mark regarding paradigm shift in content consumption and reception.
Users, more than ever before, want to do more and better through your channels. In other words, static and non-actionable content served through CMS doesn't satisfy the audience's desire to accomplish something with little to no effort. Many static websites rely on closing purchases via customer support or call centers, which adds an extra step to revenue.
The reverse is true with dynamic portals. They're action-oriented, meaning they not only address customers' pain points but also tell and guide the user toward their goals, even providing functionality and tools to help them achieve them. Digital portals are multimedia-rich and designed to drive the visitor toward the desired action.
5. Simple vs. Dynamic Information Architecture
Finally, static websites have a simple Information Architecture, whereas dynamic portals feature a dynamic Information Architecture that enables content targeting.
Simple Information Architecture focuses only on the "editorial" side of content. How to manage, order, and display a stream of content.
A dynamic Information Architecture is nothing like a traditional CMS. Portals built with a dynamic IA deliver content based on what a user is doing on the site or who the user is. If you have a website with numerous resources and a lot of content, you need an effective Information Architecture that is deeply ingrained in the understanding of users' needs and prioritizes their satisfaction. The same applies to digital ecosystems that are planning to scale—like managing multiple sites, portals, and mobile apps—or using a Digital Experience Platform with a headless approach.
This approach not only helps you to manage and present your content better but also facilitates navigation, findability, contextual relationships, governance, and even automation.
In Summary
There is no right or wrong answer when choosing static websites vs. dynamic portals. After all, the best option will be the one that fits your business model, ambitions, and future vision.
It is, however, essential to note that static websites may only work for small businesses with one landing page and a few supporting pages for contact information and primary services. If you're looking to build a flourishing and truly Digital-First business and you want to engage with your audiences to grow your business, dynamic portals are the way to go.
If you are looking for a robust solution to cater content to your business audiences, or take your Digital Experience Platform to the next level, contact our team today.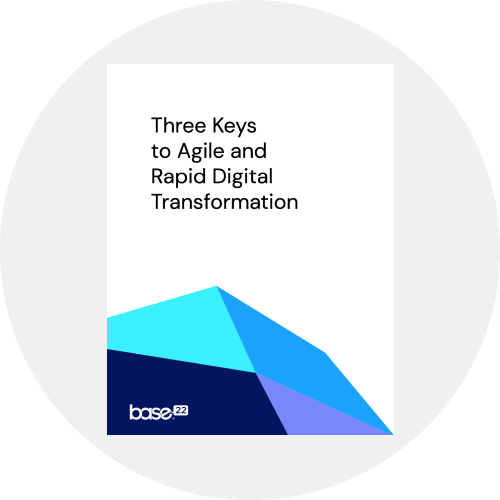 Want to become a Digital-First company?
Check out our whitepaper on Agile Digital Transformation.
Download