Just as your customers expect rich digital experiences, portals, and mobile apps, your employees need them, too. Investing in the right technology—such as an employee portal or intranet—means
How are customer experience and employee experience related? Providing outstanding customer experience (CX) for many organizations is critical to the business's success. However, positive CX is a direct byproduct of excellent employee experience, as suggested by Forbes.
A good employee experience correlates with employee efficiency, creativity, and productivity. This, in turn, has the same effect on customers, boosting customer satisfaction and loyalty and generating higher revenue.
Yet, according to Gartner, only 13% of employees are fully satisfied with their experience, demonstrating that there is still room for improvement.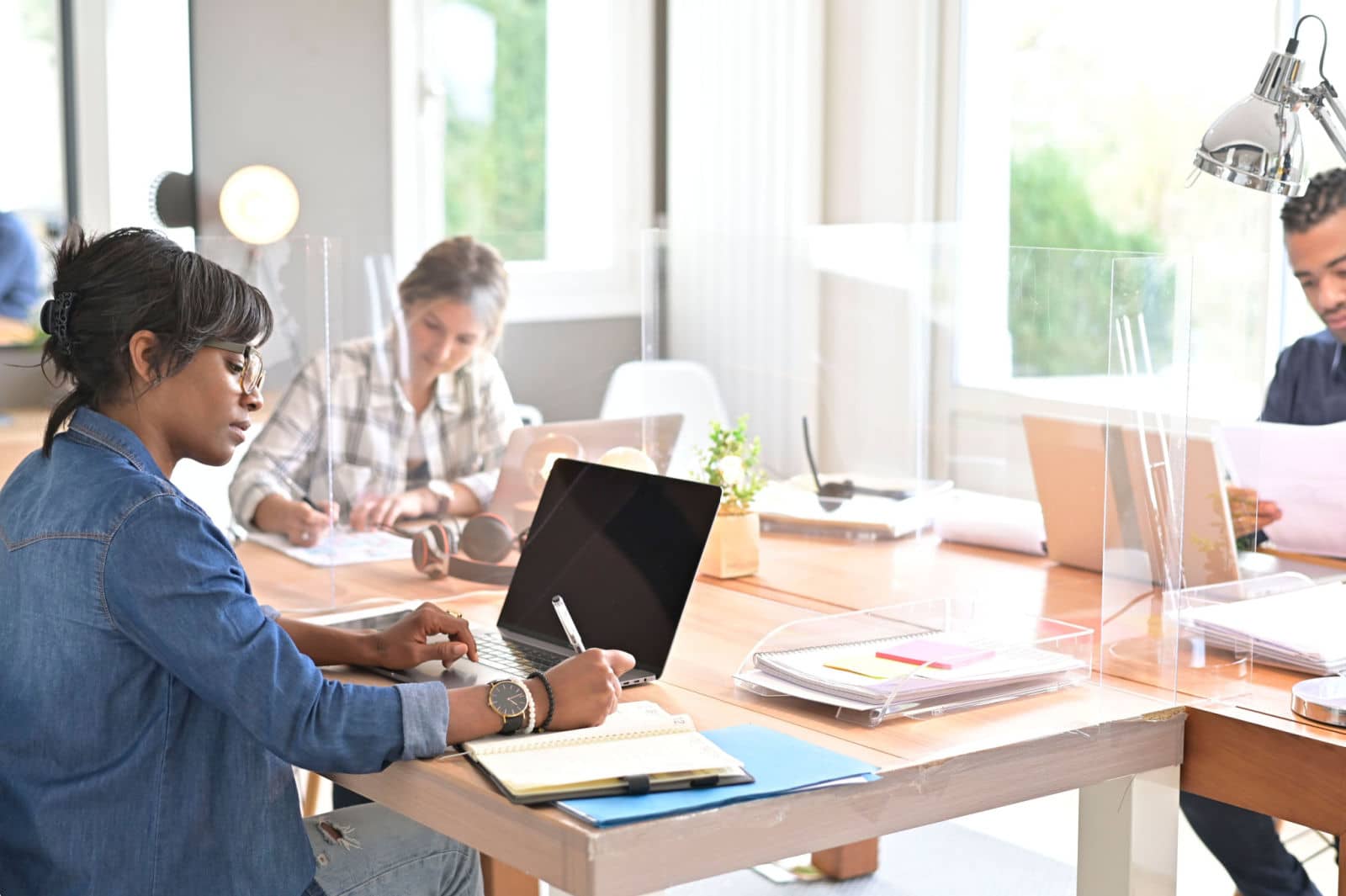 As we have discussed previously in this blog, implementing an employee portal or intranet through a Digital Experience Platform (DXP) is one of the best approaches possible, particularly for large and growing organizations. They not only offer robust functionality OOTB and enterprise-level security but give companies enough flexibility and room for tailoring to deliver a solution that will align 100% with their needs, both in terms of capabilities and look and feel. For this reason, an employee portal can be a great way to enhance your company's digital employee experience.
Let's break down employee portals' advantages and show how you can leverage them to facilitate frictionless day-to-day work.
How An Employee Portal or Intranet Can Improve Employee Experience in Large Organizations
1. An Employee Portal Implemented With DXP Scales With Ease
Employee portals and intranets are the central hubs in modern enterprises. With triple the number of employees working remotely in 2021 compared to 2019 and businesses being dispersed globally, intranets become the main driver in cultivating employee engagement and supporting the global ambition to grow.
That being said, many organizations own dysfunctional intranets developed in-house, making them difficult to scale. Such legacy intranets lack integration with other systems in the digital ecosystem, don't have the functionality to manage multiple intranet implementations, or make it very difficult to manage multiple content hubs and pages with cohesive branding. This means that the expansion and implementation of their solution to other business units, countries, or regions will always be limited.
On the other hand, employee portals implemented with DXPs can grow with your enterprise, whether you employ one thousand or over half a million workers. They offer the capability to set automated workflows, deploy multiple sites or intranets from one single platform, manage user permissions and groups, and give you full control of the look and feel of your portals through templates and design systems.
Today's available offering also includes Cloud-based employee portals, which require minimal configuration and set-up processes, allowing you to deploy them across expanding business units and teams.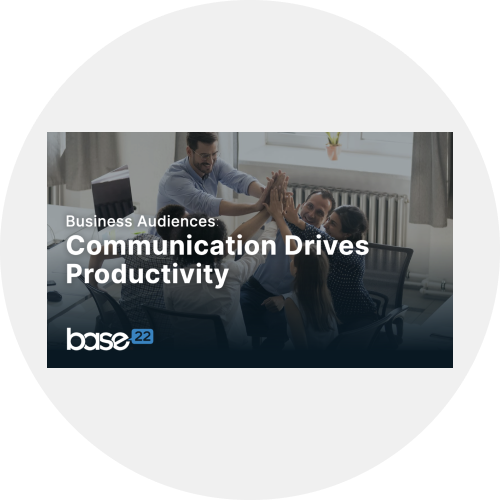 Communication Drives Productivity
Check out our booklet on Internal and External Audiences for large and growing organizations.
free download
2. An Employee Portal Can Be Tailored to Specific Needs
Are you a company with multiple branches and employees across several countries, and do you find yourself regularly translating content into different languages? A static intranet should now be a thing of the past since it fails to facilitate global operations and communications.
A modern employee portal can store, share, and display smart content and is created to cater to employees:
Living and working in different locations;
According to their preferred language;
The position they hold within the company;
As per the business unit they belong to.
Furthermore, unlike traditional intranets with multiple access points and different collaboration spaces, employee portals feature single access unified intranet with localization capabilities to engage teams across the organization and distribute consistent yet hyper-personalized messaging to each user. This is possible thanks to DXP functionalities, which are the most agile and secure way to create a dynamic, modern employee portal.
3. An Employee Portals Seamlessly Integrates With the Rest of the Technology Stack
Featuring a solid integration capacity, employee portals can work seamlessly with other business applications and systems that you use—all in one interface. Portals are highly flexible at all implementation layers, and when DXP powers them, they can integrate with the rest of the systems, eliminating the time spent on context switching.
Jumping from one application to another is a common problem among employees. A recent study found that 43% of knowledge workers waste time hopping between multiple online business tools, whereas 6 in 10 think keeping track of information flowing across several platforms is challenging.
An employee portal can bring together all the systems, content, information, and data your teams need to best do their work, causing less confusion for everyone.
43% of knowledge workers waste time
hopping between multiple online business tools
4. An Employee Portal Enhances Information Accessibility
Legacy intranets are notorious for being inefficient, disorganized, and out-of-date sources of information. As a result, they are becoming less popular with employees as they become frustrated trying to find the information they need.
Likewise, executives struggle to leverage these organization-wide intranets to address collaboration, communication, information access, management, and company culture issues. This often leads to situations where different levels of an organization start utilizing siloed communication and collaboration technologies that do not integrate with the rest of the systems and fail to further the sense of connectedness across the enterprise.
And when information is kept in "disparate pockets," it becomes difficult to access and manage, leading to confusion and an inability to deliver value to its end users, the employees. Think about an employee trying to find information about a product that a customer wants to know more about, or fast food restaurant staff spending precious minutes trying to find the correct way to prepare a meal after a customer creates an order. Internal operations and customer experience are affected when information is not readily available.  
Modern employee portals solve this issue by centralizing crucial information, like security procedures, HR policies, or equipment manuals, making it more accessible and helping to improve the employee experience. Besides, teams can also trust that the information they are looking for is accurate and up to date. 
After all, nothing trumps the power of bridging siloed systems to create a unified source of easily findable and readily available information, which enables workers to perform to the best of their abilities.
Tailored and Secure Solutions for your Workforce
More than ever, organizations must seek ways to enable their workforce with the right tools and a collaborative work environment with rich digital experiences. Unlike the best-of-breed stand-alone applications, employee portals implemented with a DXP offer a cohesive experience breaking down information silos and truly enhancing employee engagement and productivity.
At Base22, we are experts at implementing modern digital workplace solutions and employee portals that allow your workforce to become more productive while reducing administrative costs and bolstering operations through remote work. Our approach not only delivers tailored and secure solutions in months, not years—it also focuses on helping your organization with change management and ensuring our solution is fully adopted across your workforce.   
Reach out today, and let's create your next fastest time-to-value employee portal together.
Transform your Employee Experience with Agility
Our modern solutions deliver tailored experiences and automated workflows for thousands of employees across the globe.
Learn more