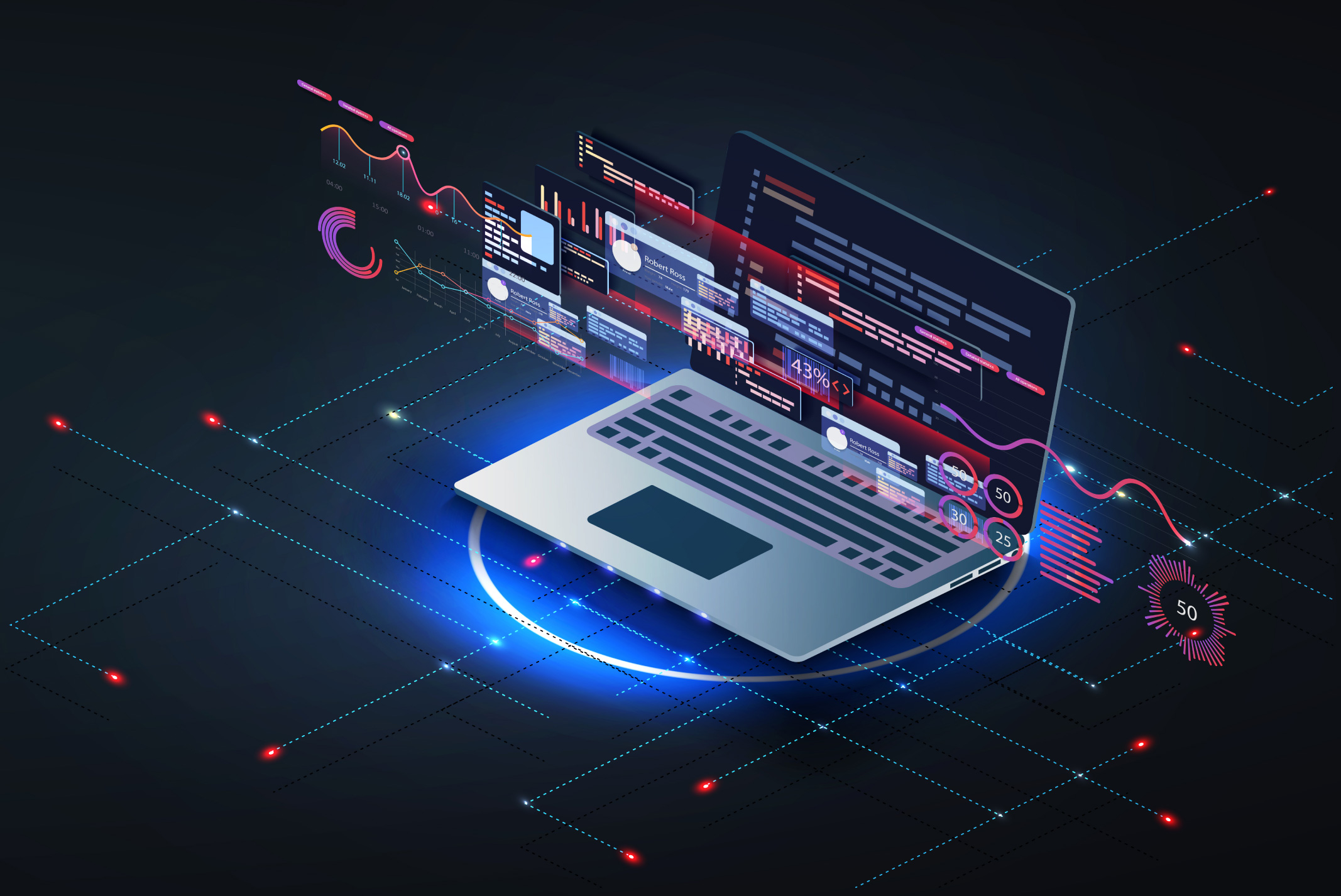 Digital workplaces are evolving fast. They are absorbing best practices from a variety of sources—SaaS, social media, and mobile applications alike—creating a new type of productivity powerhouse that every company needs. Rather than replacements for a physical office, digital workplaces currently play a counterpart role: they complement, enhance, and automate operational or business processes.
Since their beginnings, portals, intranets, and authenticated websites have been key components of the modern digital workplace, in part, because they are its predecessors. The concept of portals has been around since the 90s—then known as "web portals"—but its definition expanded as the Internet became the global marketplace. Today portals are everywhere, but we barely notice, because most of the time they operate at the backstage of Service Design: employee portals, self-service portals, e-Commerce portals, supplier portals, B2B portals, student portals, etc. When a user logs in and focuses only on achieving what they want to do, it's likely a portal.
Large organizations and global companies that manage digital workplaces have a lot of common pain points: disorganized information or excess of data, unengaged workforces, multiple experiences that are disjointed, and a lack of alignment of their many audiences toward common goals. For these challenges, having a slick mobile app or a brand new out-of-the-box SaaS may not be enough. A business portal is a better fit for these shortcomings: a powerful solution that can automate your business processes while meeting enterprise-level requirements.
Here are 5 reasons why business portals are still relevant today for organizations with large and ever-growing digital environments.
1. Portals bring large ecosystems together
The most important feature of a portal is not showing information but integrating data. Portals can bring applications, mobile apps, legacy systems, dashboards, and content together in a single experience. Gathering relevant data and key facts, they can present insights in a way that is easy to consume for employees, customers, and other business audiences. Think about online banking: would checking your credit card and statements make sense if it was only numbers? Portals provide context that supports users, leaders, and teams in their decision-making process.
By integrating applications and data from relevant departments of the company, portals can be a one-stop-shop for everything an employee (or a vendor) needs to do for their daily tasks: from ERPs to dashboards, to HR requests and campaigns and safety procedures. Portals are common integrators in the digital workplace realm and a good way of centralizing all your insights and assets, so your teams can access them painlessly.
2. Portals are multi-purpose
Mobile apps and applications, in general, tend to have specific and clear objectives. They guide users to achieve them, step by step, such as scheduling appointments or reviewing the status of an order. Portals, on the other hand, are multi-purpose. They can have dedicated areas or sections, managed with user permissions and role definitions, to achieve different objectives. For example: R&D departments and Sales departments can have their own secure space for their daily tasks and then decide when and how to communicate with each other.
Many digital workplace SaaS offer employee experiences planned around the same objectives or a defined set of tasks. For large organizations, this oversimplification can hurt business processes. For those companies that need to manage different types of user groups with different outcomes and rise to the challenge of connecting them with each other, implementing a portal is still the best solution.
3. Portals can be Mobile-First
Portals have also evolved a lot with time. Using new frameworks, design systems, and templates, they can be Mobile-First and accessible through a browser on mobile devices. Most portals need some preparation to achieve this, so you may want to consider it as a separate stage in your replatforming projects or digital platform upgrades.
Depending on the nature of your business, having a Mobile-First and/or a responsive portal could be more important than having a desktop experience. As we have mentioned previously in this blog, being accessible to those business audiences that are in the field is key when it comes to hybrid and remote work.
More importantly, it will save you time and effort in terms of development and maintenance: content in portals can be regularly updated and maintained without the need of an IT team and can reach both iOS and Android devices through a browser. Mobile applications require more effort to be updated and even need separate projects/teams for native versions.
4. Portals are secure
When implemented with a Digital Experience Platform (DXP), portals comply with enterprise-level security requirements and certificates. From SOC2 to Fedramp, portals can handle information in a secure manner, making it the best solution for any organization that handles large volumes of user data, transactions, sales, or sensitive reports.
Many large organizations continue to use lightweight CMS applications to build authenticated websites, because they are easy to set up, but these applications are not designed to scale to the requirements of enterprise deployments. Additionally, many of these software tools lack continuous professional security assessments, becoming vulnerable to potential threats and attacks.
Your content management system should meet security requirements, and also be easy to update and patch if vulnerabilities are found. Not having a robust team is no longer an excuse: when your portal is hosted through a Cloud subscription, upgrades and updates are easier to deploy. If you want stability, compliance, and to meet the requirements needed to connect and integrate with other large companies, a portal is the way to go.
5. Portals are flexible
Modern web development at its best. Portals, just like any robust website, are as flexible as you want them to be. They can front attractive marketing experiences or manage robust equipment scheduling applications. They can host financial reports for your investors or engage your company with interactive components.
This flexibility applies to all layers of the implementation, from UX to governance & user permissions. When powered by a DXP, you can have multiple autonomous portals that leverage a single design system for multiple purposes. Or you can have a single portal that serves both customers and internal audiences at different steps of the journey.
In comparison, mobile apps really don't offer a great level of depth. Moreover, out-of-the-box solutions like SaaS products won't allow much personalization or control of the digital experience for your business audiences. Growth and improvement are some of the unique benefits of having the right portal implementation aligned to your technology roadmap.
In a way, portals are the unsung hero of online business. In the mid 90s, they were spaces of entertainment, and after the dot-com boom, we got to know them as business weapons. The truth is they have always performed and enabled our digital initiatives through their power as connectors.
Portals allow us to make transactions through online banking, work together with others while being remote, and store our reports safely until we are ready to share them with the team. Their focus on volume, reach, and scalability has made them essential for any type of organization that attends to a great number of employees and collaborators.
Do you have a portal? Let's get in touch
We believe in helping big companies with their challenges while avoiding costly pitfalls. That's why we believe in business portals. If you are interested in discussing your needs and any upcoming project related to digital solutions, portals, platforms, and technologies, or redesigning your portal experience, drop us a line.