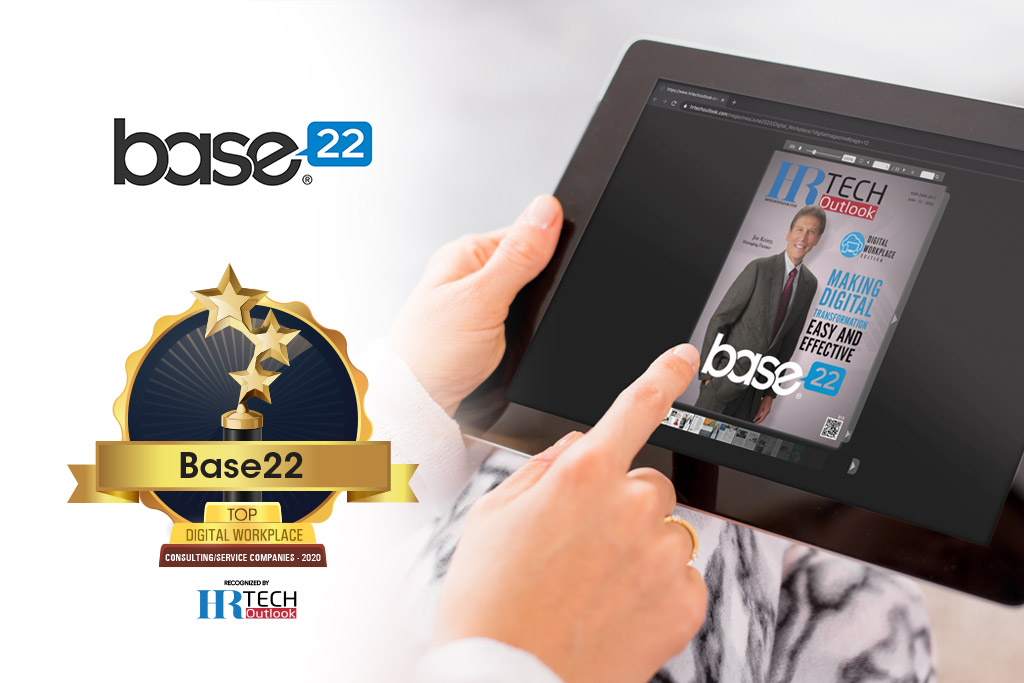 Base22 is proud to be featured on the cover of the latest edition of HR Tech Outlook, dedicated to digital workplaces. The Technology and Human Resources-dedicated magazine also highlights Base22 as a leader in the top 10 digital workplace consulting/service companies for 2020. The online edition is available here; an account is required.
For its June 2020 edition, HR Tech Outlook presents an interview with Base22's managing partner Joe Kristy, who focuses on the importance of being human-centric when building a work environment that involves technology. "Creating a digital workplace is more about people and change management than it is about technology", comments Kristy, whose primary expertise is strategic business design. As a consultant, he has helped global companies to develop processes, technology, information, and organizational capabilities to support business strategy.
As it enters its second decade, Base22 is proud to bring its deep understanding and expertise of the digital workplace as an active participant in its evolution: from communication tools and platform integration to advanced enterprise portals and intranets. Base22 is a reliable digital firm with the experience needed to strategize, design, and implement modern technology in world-class solutions, and the handcrafting skills to finetune it around the business needs of companies of any size.