This year, Base22 will join Alliance Conference 2023, a dedicated event that focuses on Higher Education, technology, and business processes hosted by The Higher Education User Group (HEUG). The Alliance Conference has over 25 years of history and it is the leading event in its sector.
This world-class conference will be held from February 26 to March 1 at America's Center Convention Complex in St. Louis, Missouri.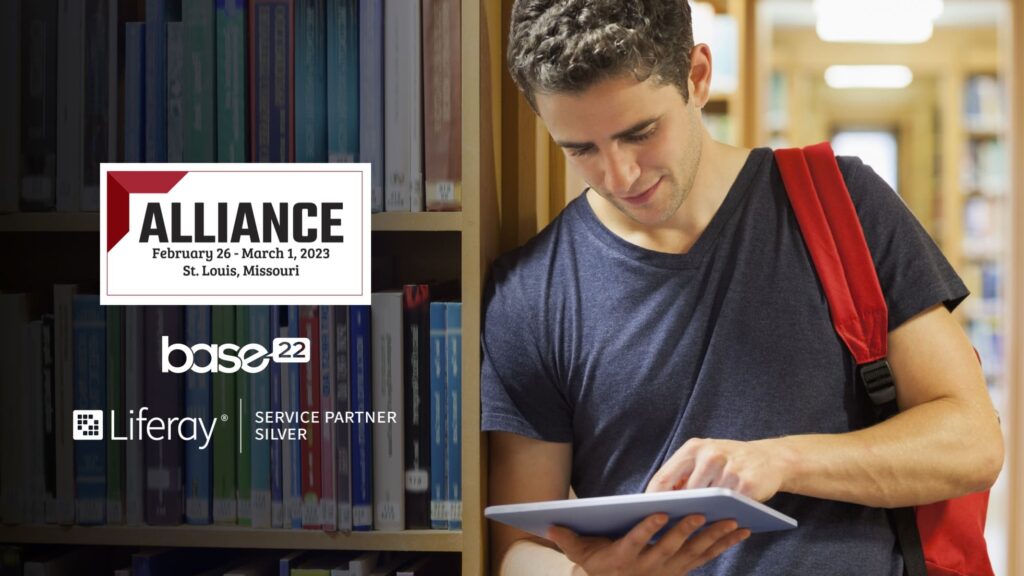 Our Chief Innovation Officer, Kevin Armstrong, will join the Alliance 2023 agenda with the session "Across the Silo-verse: Delivering a Modern Student CX that unifies your cloud and backend systems", on Monday, February 27, at 9 am.
In this session, we will discuss the Silo-verse: multiple cloud and backend systems that store and manage the organization's processes and data but aren't aligned to deliver a unified, engaging experience for students. We will review the digital challenges of the Silo-verse and how Higher Education institutions can deliver a functional and modern student digital customer experience that unifies their digital systems. During our session, we'll present our project with Stanford University and how Base22's unique approach helped transform its Student Portal and digital ecosystem in months, not years.
Base22 is a digital consulting firm with 15+ years of cross-industry experience in Digital Transformation. As a result, we have helped highly prestigious Higher Education Institutions such as Stanford University to drive strategy, implementation, and adoption efforts around modern digital customer experiences supported by leading enterprise technologies.