There is a significant increase in the tempo of Digital Transformation across the globe. As a result, we can see three emerging types of companies in the post-pandemic panorama. First, companies with traditional models that are not planning changes to their business processes. Second, companies that are transforming their business models through modern technologies. Last, companies that operate with a Digital-First approach.
According to McKinsey, Digital-First companies tend to achieve greater productivity and growth. They have a 30% increase in customer satisfaction, a 20% improvement in employee satisfaction, and overall economic gain.
What are the forces behind Digital-First organizations? Higher consumer expectations, economic pressures, and an increasing need for rich digital experiences. These companies embrace a new digital mindset to reconsider every aspect of their business. This ultimately translates into a wealth of benefits and positive outcomes.
In this article, we will review what being Digital-First means, considering the current state of the market. Why should your company aim to become one and why should it leverage a Digital-First strategy? We discuss it in detail below.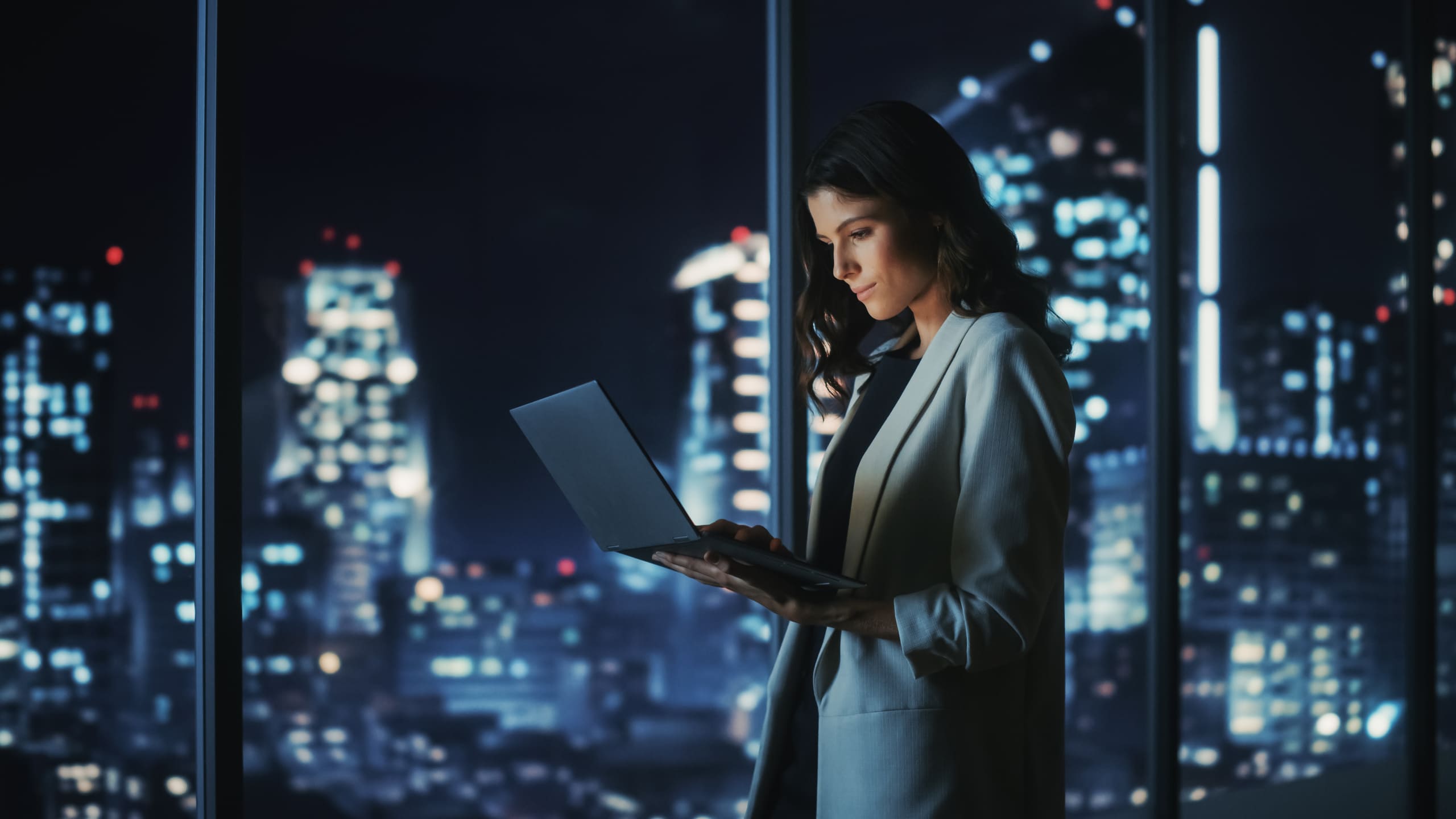 Characteristics of a Digital-First Company
Responsive
Many companies are still behind in the effective use of data. A truly Digital-First enterprise does the opposite and goes beyond.
Digital-First companies invest in digital solutions that help to collect user data. Such data gives them deeper insight into customer behavior. In turn, this allows them to adjust their offering by designing better products and services.
Most traditional companies have learned to react to data with marketing and R&D efforts. In contrast, Digital-First companies engage systematically with their audiences and set the pace. These businesses embrace data-driven decision-making and use it to fuel business growth.
Omnichannel
Being a digital business is about a deep knowledge of the customer journey. This includes all the digital touchpoints your audience has with your business.
It doesn't matter if your users use a laptop or a mobile device. A Digital-First company should be able to engage with its audiences in any channel available.
Everyone uses a smartphone, including your clients, employers, and suppliers. For this reason, websites are no longer the only channels you should be looking to build. Digital-First business aim to connect in every way possible. They use modern technology to support their clients by delivering consistent digital experiences.
Prioritizing an omnichannel approach and delivering brand value across channels is key. This also means delivering experiences that perform well across browsers and in different types of devices. Brand guidelines play a major role in a Digital-First strategy as they enable consistency regardless of the channel.
Integrated
Digital Transformation is often understood as a purchase of sophisticated digital solutions. Many IT teams assume that one product by itself can bring all the benefits of automation and efficiency.
However, truly Digital-First companies are the ones that build an integrated digital infrastructure. In other words, they create a digital ecosystem. A digital business will succeed if its systems and "legacy" applications can talk to each other. Sharing data, information, and processes enable organizations to provide maximum value.
Hastily introducing infrastructure and software tools often leads to failure in Digital Transformation. Each tool and software needs to be evaluated regarding how they will fit in the digital ecosystem.
Flexible
In recent years, we have learned that market conditions can change overnight. We witnessed this when Covid-19 broke out. Equally, if you strike a successful deal or enter new markets, you might need to scale up your operations.
Being a Digital-First business means you can scale your systems and adapt much faster than your competitors. This offers a great advantage to make yourself a front-runner in today's competitive environment. Many new Cloud solutions provide a scalable digital infrastructure that can adapt to your IT needs.
Focused
Digital-First companies leverage technology to achieve their business outcomes. In contrast, traditional companies shape themselves around functionality that won't necessarily help them.
Digital-First organizations use a "business backward" approach. This means understanding their business outcomes and finding the right digital solutions for their needs. They leverage technology to achieve these goals while driving organization-level change.
Hybrid: Digital and Human
Technology is undoubtedly important, but it is only as useful as people derive value from it. A Digital-First organizations always designs solutions with the end user in mind.
"Beloved, reproducible, habitual". That's how the Nielsen Norman Group describes a user-driven approach to user experience. This is the highest level of maturity in UX design.
Digital-First businesses leverage the interplay between the tech and human touch. They utilize robust technological capabilities to remove friction for their users. This allows them to drive value and regularly pivot to satisfy their audiences' expectations.
A great example of this is Digital Experience Platforms. They are modern technology software that can add human value by delivering personalized content.
Conclusions: Being Digital-First Is a Must
The only way to future-proof your business is with a Digital-First strategy.
Being Digital-First means implementing technology with agility to benefit your stakeholders. This approach unleashes the value trapped in data to achieve efficiency and cost improvements.
Are you ready to become a Digital-First company? We have partnered with hundreds of global brands and organizations to help them leverage a Digital-First approach. Talk to our expert team today, and let us show you how you can successfully transform your business with our help.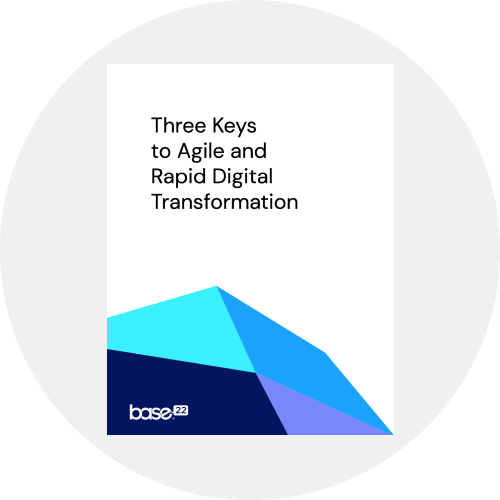 Want to become a Digital-First company?
Check out our whitepaper on Agile Digital Transformation.
Download