Digital Transformation Cheat Sheet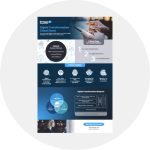 You can't cheat Digital Transformation, but these insights will guide you & support you in your journey. We have collected some of our knowledge and learnings from 15+ years of digital consulting and consolidated them in this cheat sheet.
Download our onepager to learn:
3 Key Steps to Digital Transformation 
Critical Insights on Digital Transformation 
A Digital Transformation Blueprint
We value your privacy. By submitting this form, you confirm that you agree to the storing and processing of your personal data by Base22 as described in the Base22 
Privacy Policy
. This site is also protected by reCAPTCHA and the Google
Privacy Policy
and
Terms of Service
apply.