Digital Experiences (DX) refer to any interaction that customers, employees, or partners have with your business through digital channels like your website, mobile app, employee portal, or dealer portal.
These experiences are designed to meet various needs, from finding information and purchasing via a retail website to contacting customer support or requesting time off in the case of employees.
Good digital experiences are designed to be interactive, seamless, and personalized to individual users' needs. Whether it is a customer experience or a digital workplace experience, users now demand well-designed user journeys, transactions, and interactivity to truly connect with a brand.
According to a PwC survey, bad experiences with products and services, or customer service, are the main reasons why today's users change brands. But 15% also believe that finding other brand's experiences better can also make them leave. The absence of well-thought-out digital experiences can directly affect your bottom line, so you must get them right to drive business growth.
Here are 5 reasons why Digital Experiences (DX) matter to your company and how they can impact your business.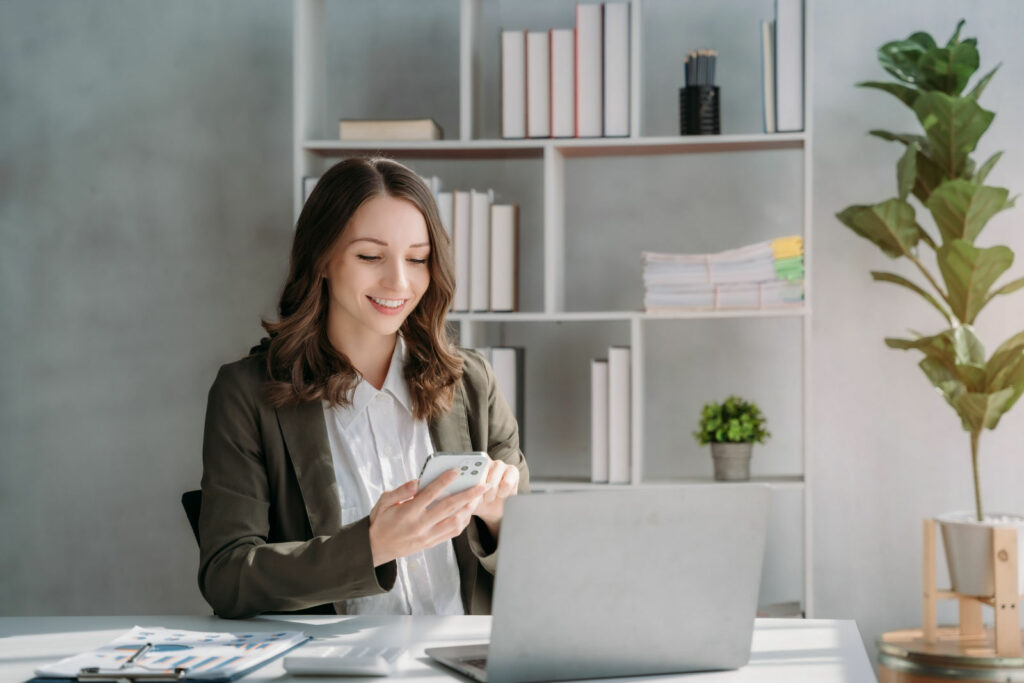 5 Reasons Why Digital Experiences Matter to Your Business
1. DX Drive Customer Experience With New Functionality
Modern customers expect businesses to meet their evolving demands. And we're not only talking about using digital channels to interact with customers. These are now expected as a bare minimum.
To excel in the digital customer experience, businesses must prioritize creating new, effective digital processes and automation. A rich digital customer experience means equipping your customers with new functionalities to increase engagement and allow them to complete actions seamlessly.
Some of the critical functionalities that businesses can utilize to digitize the customer experience include:
Transactions;
Events;
Reminders;
Notifications;
Calendars;
Forms.
Software like Digital Experience Platform (DXP) can provide this functionality and many more digital customer experience tools out of the box.
To better illustrate how this works in practice, let's take the example of an insurance company whose customer's payment fails due to an expired card during policy renewal. 
By sending an automatic notification to the customer, the company can inform them that the transaction was unsuccessful and prompt them to update their card details. Better, they can send a reminder in advance asking to update the card details before the renewal date. The company can prevent involuntary churn in both scenarios since customers can simply click the notification and swiftly update their information.
In light of this, digitizing customer experience can enhance customer interaction and safeguard your bottom line—ensuring your clients and customers get what they need without major obstacles or effort.
2. Digital Customer Experience Tools Ensure Impact
In the past, businesses mainly focused on providing information to their customers and employees through static websites and employee portals that offered little opportunity for interaction, feedback, or self-service.
But as technology advances, simply providing the information is no longer sufficient and is, quite frankly, inefficient. Why so? Perhaps because users want to be in control of their digital experiences. For this reason, businesses must respond by implementing digital experiences that drive action and leverage digital customer experience tools that help them to engage better with their audiences.
Here, self-service is the common denominator. According to one study, 69% of consumers want more self-service options, especially for quick issues. Similarly, employees want to access HR portals that allow them to complete simple actions like managing their benefits or tracking their overtime.
Some of the most common digital customer experience tools include:
Digital experience platform software (DXP)
Digital experience analytics
CRM integration
Hyper-personalization targeting
Audience managers
Interactive forms
These tools are vital in designing and managing solutions that effectively engage customers, employees, and stakeholders.
Simply speaking, a website that merely presents information without providing a clear path for users to act on that information can lead to frustration, confusion, and, ultimately, a negative experience. On the other hand, a website or portal that leverages digital customer experience tools and prioritizes action drives engagement and satisfaction.
3. Automated Workflows Are Key to Productivity
Achieving a robust digital workplace experience requires more than just deploying business applications. Yes, the business software tools have advanced; however, the integration of workflows that bind individual steps together remains a bottleneck, significantly impeding productivity.
Research conducted by Asana has unveiled a startling statistic: employees devote 60% of their work hours to repetitive and mundane tasks, leaving minimal time for strategic and pivotal responsibilities. This outcome reflects inefficiency and underutilization of human resources and presents a potential risk for employee dissatisfaction and burnout.
Automated digital workflows offer an efficient solution for streamlining repetitive and routine processes, ultimately boosting overall productivity and minimizing errors. By automating such tasks, employees are empowered to focus on more valuable and challenging work, which can lead to increased job satisfaction and a more fulfilling work experience.
For example, translation workflows. A bank client portal implemented with a Digital Experience Platform can have a translation workflow that supports publishing new updates. A draft could be automatically translated using Machine Learning, including a copy of all media assets and settings. Another automation could be sending the draft for review to a specific group of translators, ensuring that the new content is properly reviewed before publishing.
Above all, optimizing your digital workplace experience can also directly impact your customer experience, as happier and more engaged employees are better equipped to serve your customers. With automated digital workflows in place, you can optimize your workforce and create a more productive and rewarding work environment.
4. Digital Experiences Ensure Consistent Messaging With An Omnichannel Approach
The truth is that customers expect a seamless and consistent experience across all different touchpoints. Whether it's a physical store, website, or mobile app, customers demand a unified look and feel that reflects your brand's identity. And that's where the omnichannel approach comes in.
Recent research indicates that customers want seamless and on-brand communication across different channels, and 85% also expect consistent interactions across departments. With digital experience analytics, it is possible now to track and understand users' and audiences' behavior across channels and identify weak points in their journey.
Given customers' preference for a seamless experience, an omnichannel approach can provide your company an upper hand in building trust, increasing customer satisfaction, and fostering loyalty.
5. Digital Experiences Create Long-Term Relationships with Your Audiences
What does a long-term relationship with your audience looks like? They consume and share brand content, receive ads and updates through social channels, repeat purchases or subscriptions, and interact with other users online in threads and comments.
In sum, a digital experience drives long-term relationships by giving users multiple touchpoints and ways to connect with a company or a brand across time. Once a user is acquired through a digital marketing effort, a modern, rich digital experience allows them to stay within reach, such as a well-designed portal, digital platform, or mobile app.
With the right approach, even a single digital purchase can become a long-term relationship with a brand. Thanks to Digital Experience Software (DXP), digital customer experience tools, eCommerce, app delivery services, and functionality like customer portals, many users now expect a dedicated space to manage their purchases, orders, and accounts with any transaction they do. Allowing your users to create a personal account gives them space to grow and engage with your digital ecosystem.
Single, disconnected touchpoints are no longer enough to create a strong connection with a user. Customer loyalty and satisfaction today depend on multiple factors, including how rich your digital experiences are, how relevant they are for your audiences, how easy and intuitive it is to engage with them, and what value they give to your users each time they interact with them.
Designing Rich Digital Experiences Today: How to Start
Delivering modern digital experiences to your users, partners, or employees can be agile when partnering with an experienced firm like Base22. Leverage our platform and UX accelerators to save time, avoid costly pitfalls, and lead your company to a successful transformation while driving adoption across your organization. Learn more about our proven approach by talking to our team today.