If you really want to learn how to design an employee portal that drives engagement, productivity, and supports the digital employee experience, it's important to look beyond immediate needs and consider the big picture. Internal Communications and HR departments play a crucial role in leveraging employee portals to support the digital employee experience. They are responsible for ensuring that the portal is user-friendly, contains relevant and up-to-date content, and is effectively communicated to the employees. But they are also main actors in driving UI/UX redesigns, improvements, and collecting insights that could turn into the requirements that drive a redesign portal project. 
In this article, we will review what is an employee portal, what types exist, how they support the digital employee experience, and our insights as portal experts on targeting engagement and productivity with a robust digital channel. Let's start with the obvious and work our way up. 
What Is the Digital Employee Experience?
The digital employee experience refers to the way employees interact with their employer through digital mediums, such as software, platforms, apps, and digital content. It encompasses every digital touchpoint an employee encounters in their work journey, from recruitment to retirement.
What Is an Employee Portal?
An employee portal is a digital experience that gives employees access to the information, resources, and tools they need to do their job. Online employee portals are also referred to as employee intranets and employee intranet portals, and usually are at the center of digital workplaces. 
What Types of Employee Portals Exist?
This is a trick question. Yes, I can list different "types" of employee portals, but the truth is that each of them is simply an immature employee portal. In other words, it's the foundation for a complete, fully developed employee portal, but it isn't there yet.
For example, here are some "types" you might hear people talk about:
Self-service Portals give employees access to information and actions that they need without having to get assistance from someone else. For example, being able to click a link and get a password reset immediately rather than having to call or email someone.
Communication-oriented Portals enable the Communications team or other internal entities to send important updates and announcements to relevant employees. Ideally, they should allow employees to communicate up the chain, as well, and may include channels to communicate with clients, partners, suppliers, etc.
Global Employee Portals help employees from different locations and sites around the globe collaborate in a secure space.
Employee Engagement Portals are intended to drive engagement and, as a result, productivity. Most often, this term refers to Communication-oriented Portals or a combination Communication-oriented Portal and Self-service Portal (in other words, a somewhat more mature employee digital channel).
While those may all seem like handy terms with their own definitions, they're really all describing part of a full or mature employee portal. You see, a fully developed employee intranet should include all of those capabilities – or, at least, as many of them as are valuable to the business in question.
On this note, it is important to consider that online employee portals that are implemented via a Digital Experience Platform leverage modern capabilities such as self-service, interactive forms, and page builder out of the box. In addition to this, there are plenty of digital solutions related to the employee experience in the market, including gamification, social networks, and AI integration. However, having a fully developed employee portal doesn't mean "collecting" technical capabilities: it means solving your employees' needs and achieving your intranet goals.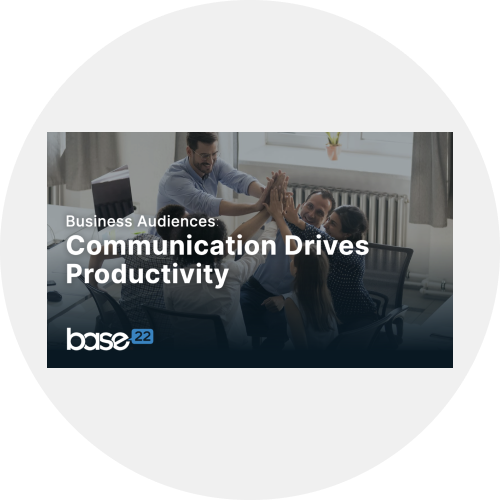 Communication Drives Productivity
Check out our booklet on Internal and External Audiences for large and growing organizations.
free download
What Makes Employee Intranets & Digital Employee Experience Such Powerful Allies
Anyone who works with customers knows that the easier you make things for them to do what they need to do, the more likely they are to do it. And the less likely they are to complain, take their business elsewhere, or otherwise make waves. Well, the same is true of employees.
If a company wants employees to be more efficient, more satisfied with their work, and less likely to look for work elsewhere, then, that company needs to make sure that its processes and solutions are making the employees' jobs easier rather than harder. It's the difference between having the office coffee maker somewhere there's a sink versus having one in a room with no water supply. Yes, the employees will still figure out how to get coffee, but it will take them more time and effort, and, in all likelihood, there will be bigger messes to clean up as the result.
But what does that have to do with employee intranets and digital employee experience?
Employee portals play a pivotal role in shaping the digital employee experience by facilitating communication, collaboration, and access to information. Put simply, employee portals are a major tool for curating the employee experience. In fact, they're the main curation opportunity for employees working from home. Sometimes the only one. 
That means that each decision on how to create and implement your employee intranet affects the employee experience. Every inefficiency or annoyance you tackle and improve, makes the employee experience better. Every issue that you ignore or complicate makes the employee experience worse.
Here are some important considerations for making sure your employee intranet improves the employee experience.
1. Your Digital Workplace Is Your New Office
Your digital workplace is now your office only moreso. All that effort the company put into making your physical offices branded and communicating the culture of the company? The employee portal needs to communicate the same things. Everything you see when interacting with your digital solutions gives employees an impression of what your company is and how it works. You want that impression to be the right one!
2. Onboarding Remote Workers Relies on Digital Channels
100% of a remote worker's onboarding relies on digital channels. So if you want new employees to be well-trained and ready to work quickly, they need to be able to navigate your digital portal and its tools quickly and easily. Plus, clear onboarding materials need to be readily available for them to work through at their own pace. Why is that so important? Because providing a better onboarding experience reduces turnover – 69% of new hires stay with the company for 3 years with a great onboarding experience.
3. In-Person Interaction Is Being Replaced by Digital Employee Experience 
With the increase in remote work, in-office interaction between employees is being replaced with interactions through online systems. Many businesses rely on external apps such as Microsoft Teams and Slack for work chats and video calls, but employee portals offer another opportunity for companies to create chances for coworkers to collaborate. Unlike most collaboration software and tools, employee intranets are the best channel to document, manage, and share business knowledge and insights for the short, mid and long term, not just for daily tasks and conversations.
stay with the company for 3 years with great onboarding experience
Why Employee Intranets Are Key to Productivity
While improving digital employee experiences is great in and of itself, it also has major effects on productivity. After all, making processes easier for employees doesn't just make them happier with their work experience. It also makes those processes take less time and energy: the essential elements of boosting productivity.
As a matter of fact, mature online employee portals offer many opportunities for helping workers be more productive:
Streamlining processes helps employees do their jobs faster and more accurately.
Establishing a single source of truth enables employees to find the information they need to do their jobs when they need it. Knowledge management is an often overlooked but incredibly valuable strategy for improving company efficiency, quality, and stability.
Providing a self-service hub with single sign-on is essential for giving employees quick access to the tools they need. It's the equivalent of setting up access to requisite apps on employee computers in your new office. Remember: your office is now your employee portal.
Creating targeted communication channels is key for getting information to the people who need it when they need it. And communicating updates in procedures, policies, guidelines, training, and more prevents errors and rework.
Did you notice that these opportunities have parallels to the "types" of portals we discussed earlier? That's often how those immature portals begin – a department or section of the business pursues a portal to achieve one of these goals. Only with a fully mature employee portal, however, can the company benefit from all of these improvements.
is the second priority for executives when it comes to the digital workplace
How to Target Digital Employee Experience, Engagement & Productivity: Our Insights
The opportunities mentioned above are great for improving engagement and productivity, but why stop there? We've found that these 3 approaches can take your intranet goals even further.
1. Personalization Is the Name of The Game
Businesses are complicated entities, and those complications rely on all different kinds of information. Information that not all employees need or should have access to. Examples include…
Task management,
Benefit details,
Trainings,
App access,
And more. Plus, it's not just about who can access what. It's also about what is highlighted for each person. Someone who needs to use a specific process every day needs faster, easier access to it than someone who uses it once a year. So there's a lot that personalization can do to not only make sure that people can access the right information but also to encourage and speed that access.
2. Audience Managers Make the Process Better
To personalize information and processes, you need tools to pick and choose who needs what where. Sure, you could do that manually, but it's a whole lot more efficient to use a tool designed especially for that purpose. Audience manager tools are super helpful to create an internal segmentation — just like in Marketing, but for employees and workforce — and build different audiences within the workforce. And since companies aren't static, their personalization needs to be flexible and easy to update when things change.
The benefits of audience managers don't stop there though. They also contain analytics and tools to help you track how successful your current personalization settings are. What is getting used and what isn't. With that information, you can continue to make improvements to make your employee intranet better and better.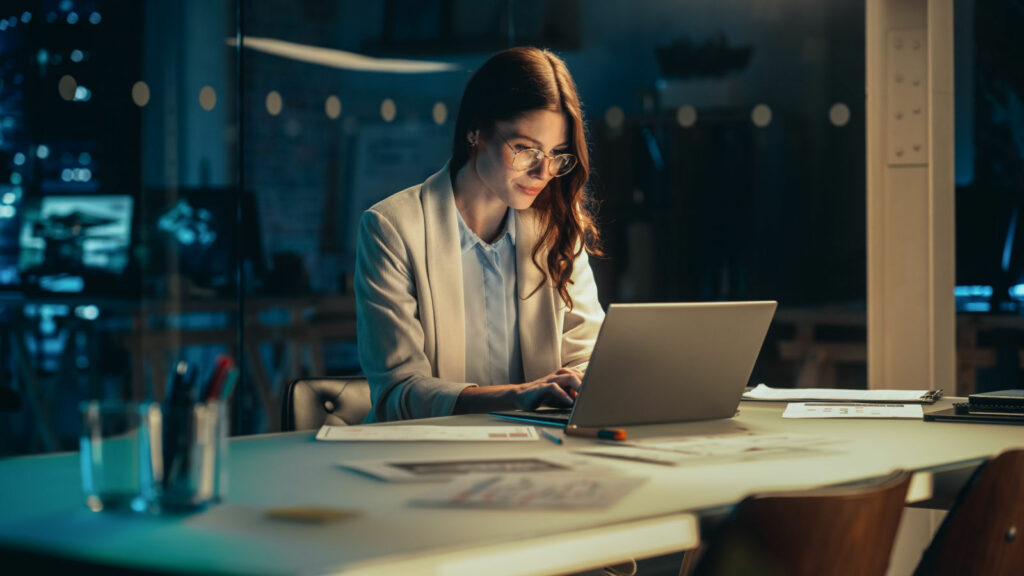 3. Improving Digital Employee Experience Also Means Driving Adoption 
"If you build it, they will come,"* is a great sounding quote but not the most practical advice. Plenty of businesses have built new apps, portals, or products only to have them wither away from lack of customer or employee interest.
Although building the employee intranet is a necessary and important part of the process, it's not enough just to build it. It takes communication, training, feedback, and a well-designed change management program to get both content authors, HR staff, and employees to use it to its full potential. There are two sides to this: those who cater the experiences, and those who receive them. 
Driving adoption is a common challenge: Culture and change is the second priority for executives when it comes to the digital workplace, according to this year's edition of the State of Digital Workplace report. As such, planning how you will drive adoption is an essential part of figuring out how to create an employee portal if you want that portal to be successful.
Digital Employee Experience Challenges:  Conclusion
In an increasingly digital world, enhancing the digital employee experience is a top priority. Employee portals provide a valuable tool for achieving this goal. They not only streamline business processes and improve efficiency, but also foster a sense of community and collaboration, contributing to a positive and engaging digital workplace. 
So, what is an employee portal? When fully mature, it's a self-service portal, communication portal, global portal, employee engagement portal, and more. It's your new office. It's a digital workplace. It's an employee's one-stop shop for the processes and information they need. It's how you communicate with them, and it's how they communicate with you.
If diamonds are a girl's best friend, a fully designed and implemented employee portal is a business' best friend, especially when it comes to driving engagement and productivity. Where do your digital solutions fall short? Schedule a consult to find out how Base22 can help.
* This is a common misquote of "If you build it, he will come" from the movie Field of Dreams.
Transform your Employee Experience with Agility
Our modern solutions deliver tailored experiences and automated workflows for thousands of employees across the globe.
Learn more