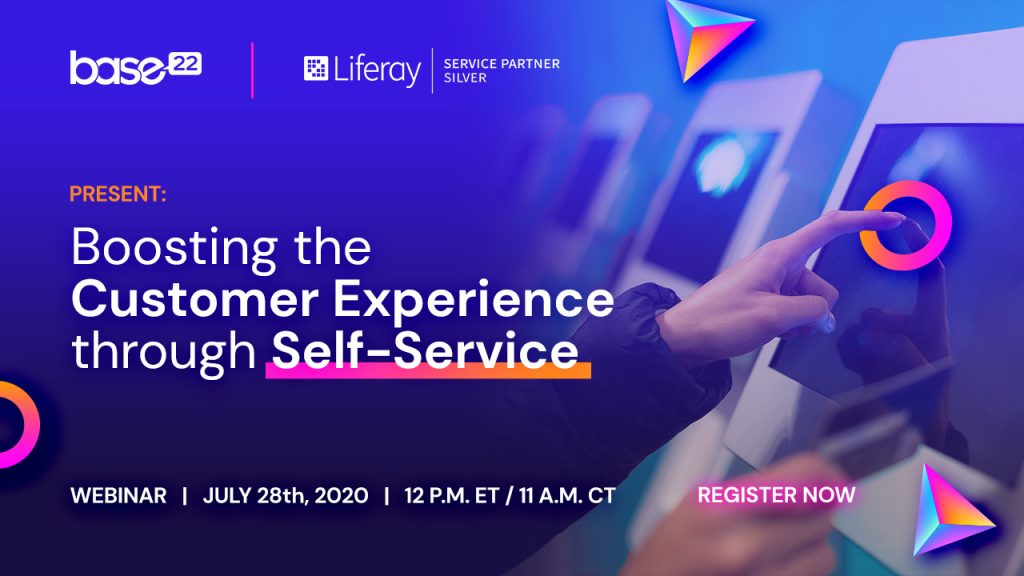 Give your customers what they want when they want it. That should be every online company's ultimate goal. To be able to attend to customers and clients in a timely manner according to their own needs - all powered by the best technology.
Liferay and Base22 believe this is one of the cores of online business. So we have partnered up for a webinar on self-service and the benefits it offers to both your external audiences (customers, clients, and providers) and internal audiences (stakeholders, departments, dealerships, and franchise managers).
Join us for our webinar "Liferay and Base22 Present: Boosting the Customer Experience Through Self-Service" this July 28th, 11 a.m. CT. Andrew Doak, Base22 senior account executive, will cover this topic and share some fascinating business cases on how technology is used to improve service and support system implementations. The online era has imposed new rules and standards for customer service, changing the paradigm even for online companies as well as brick-and-mortar stores. Learn how you can create an efficient self-service support system.
Registration is open now; limited seats are available. See you there!