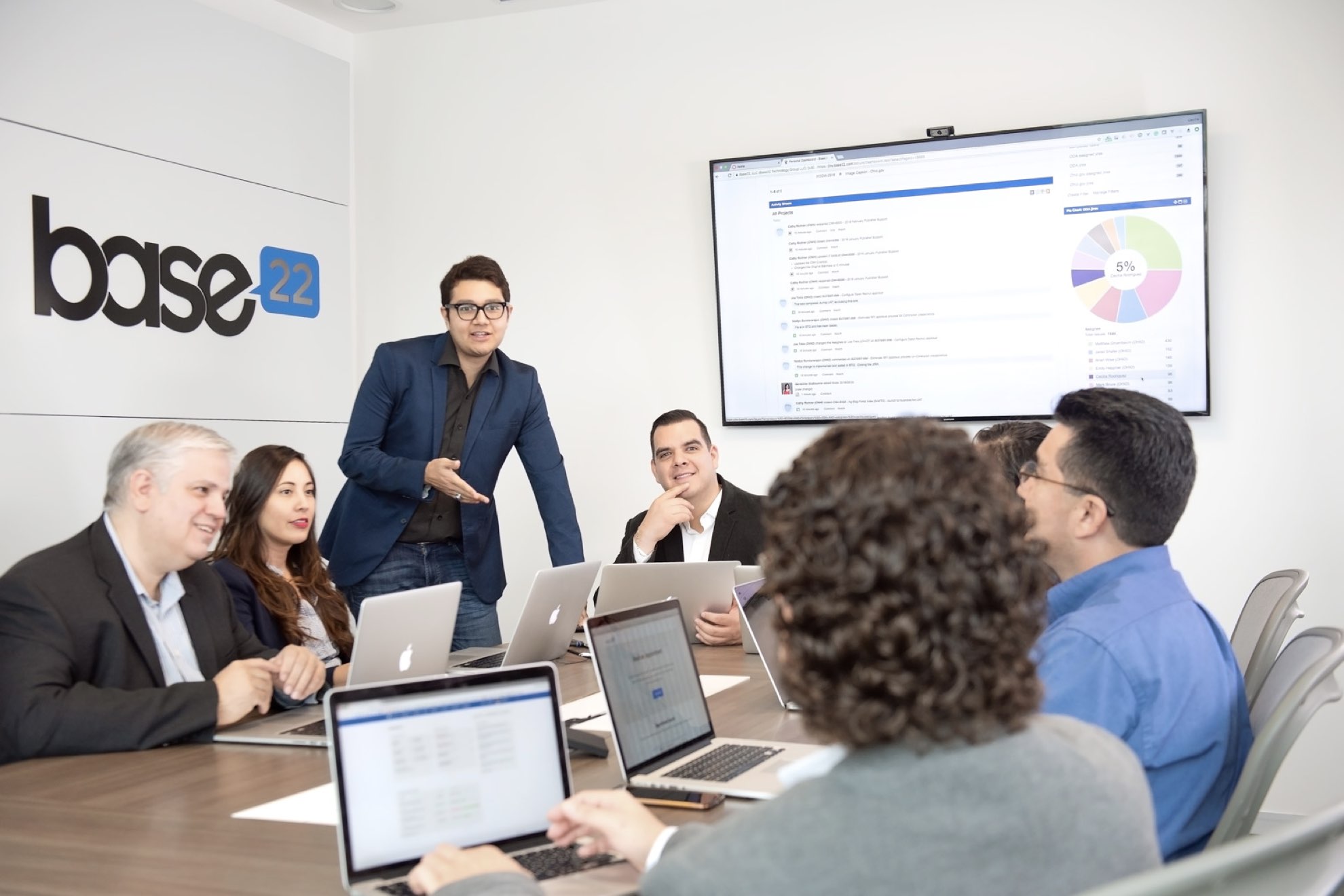 Base22 is proud to announce that our product, Carbon LDP was selected by CIO Applications Magazine as a 2018 Top Low Code Solution Provider.
Carbon LDP has been chosen as a Top 10 low code solution by CIO Applications Magazine. The following article snippet was originally published by CIO Applications magazine in its Low Code Platform Special issue. To read the entire article, head over to their magazine.
The traditional process for creating data-centric applications has been a burden to software developers. Considerable up-front design and time-intensive setup procedures are required before an optimal digital experience can begin to take shape. Once done, modifying those applications to address new requirements has costly downstream side effects. The need for just one new data attribute can trigger a cumbersome chain of events. The database schema has to be altered, and SQL queries need to be revised. The server-side code has to be rewritten, recompiled, and redeployed. A battery of unit, integration, and regression tests must be adjusted and ran. Moreover, when these applications participate in a network, integration points may also need to be amended.
Governed by a mission to mitigate these hassles, Base22 leverages Semantic Web and Linked Data technologies to accelerate and simplify the software development process. These technologies improve applications with a flexible and schema-less data model that can be altered more dynamically. Base22's back-end out-of-the-box, Carbon LDP™(a Linked Data Platform), offers an efficient, agile, and low-code solution for creating, integrating, and evolving modern data-centric applications.
In an interview with CIO Applications, Joseph Kristy (Managing Partner) and Cody Burleson (Product Owner and CTO) of Base22 share their insights into the company, the value propositions, and their industry-grade low-code solutions.
Check out the rest of the article here.
Want to learn more about Carbon LDP? Contact us here.