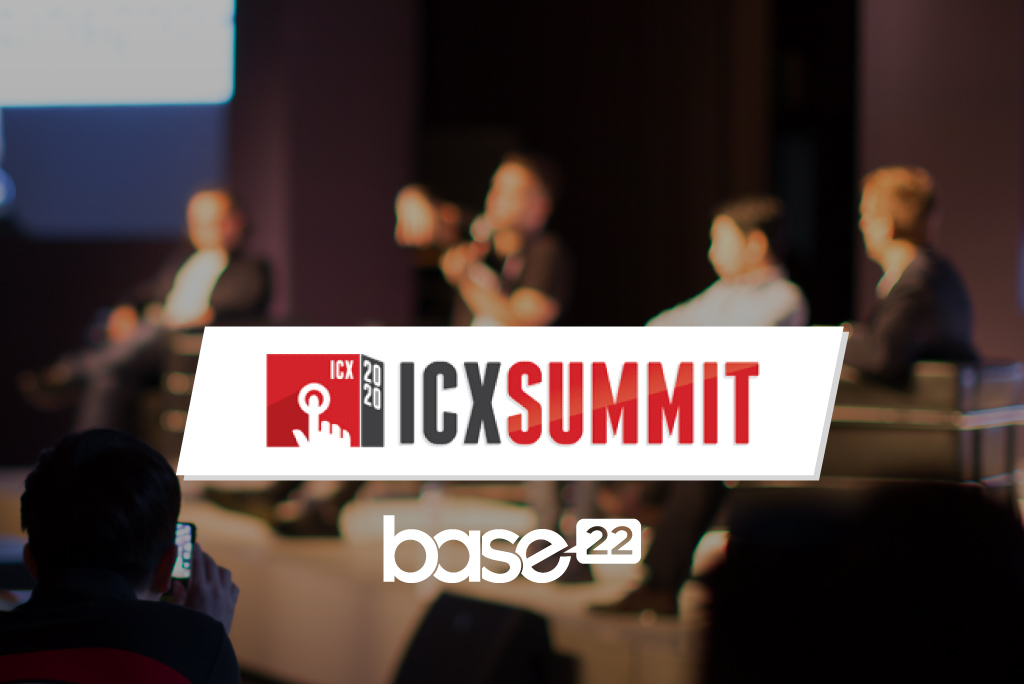 This year, Base22 will be joining the ICX Summit, an exclusive event dedicated to interactive technologies that improve customer experience. The event will be hosted in the Hilton Columbus at Easton, in Columbus, Ohio, from June 1-3, 2022. Registrations are open to the general public.
Our Chief Innovation Officer, Kevin Armstrong, will be joining the ICX Summit agenda as part of the panel "Build It or Buy It? What You Should Consider First", sharing insights and ideas with technology executives from Krispy Kreme and Dickey's Barbecue Restaurants.
The panel will be held on Friday, June 3rd. We will discuss digital strategy considerations for companies in the reviewing process of acquiring off-the-shelf software and/or considering development projects, a challenge that frequently comes up with new digital initiatives.
For more information on the complete agenda of the ICX Summit, please visit their website. As a digital consulting firm, at Base22 we have considerable cross-industry knowledge in Digital Transformation projects, driving strategy, implementation, and adoption efforts around modern digital customer experiences, always supported by leading enterprise technologies.