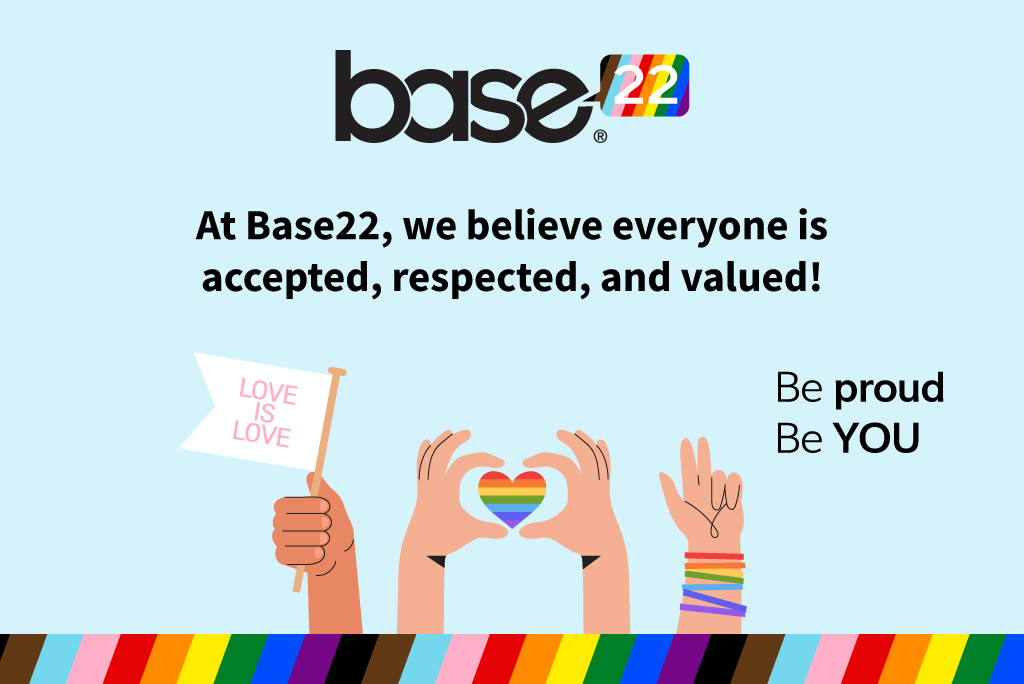 This Saturday, the Base22 team will be joining both the Monterrey and the Columbus Ohio's Pride marches as part of the celebrations of Pride Month, in support of the LGBTQI+ community. Over 20+ team members from both Base22 Delivery Centers will be joining the simultaneous events in both countries to celebrate the freedom to express their identities.
The Pride march in Columbus is driven by Stonewall Columbus and has over 41 years of history. Starting with 200 people, and today, with an audience of over 700,000 visitors, the festival has become one of the most important events for the queer community in the city. If you are interested in helping Stonewall Columbus, you can become a member and support its programs and operations.
The Monterrey Pride march is known as "Marcha de la Diversidad" and it is organized by the civil society organization Movimiento por la Igualdad de Nuevo León. It has been held since 2001 and gathers thousands through the downtown streets of the third-largest city in México.
As a company that deeply believes in diversity, Base22 is proud to join this year's celebrations and commit to maintaining an inclusive and safe work environment for everyone.