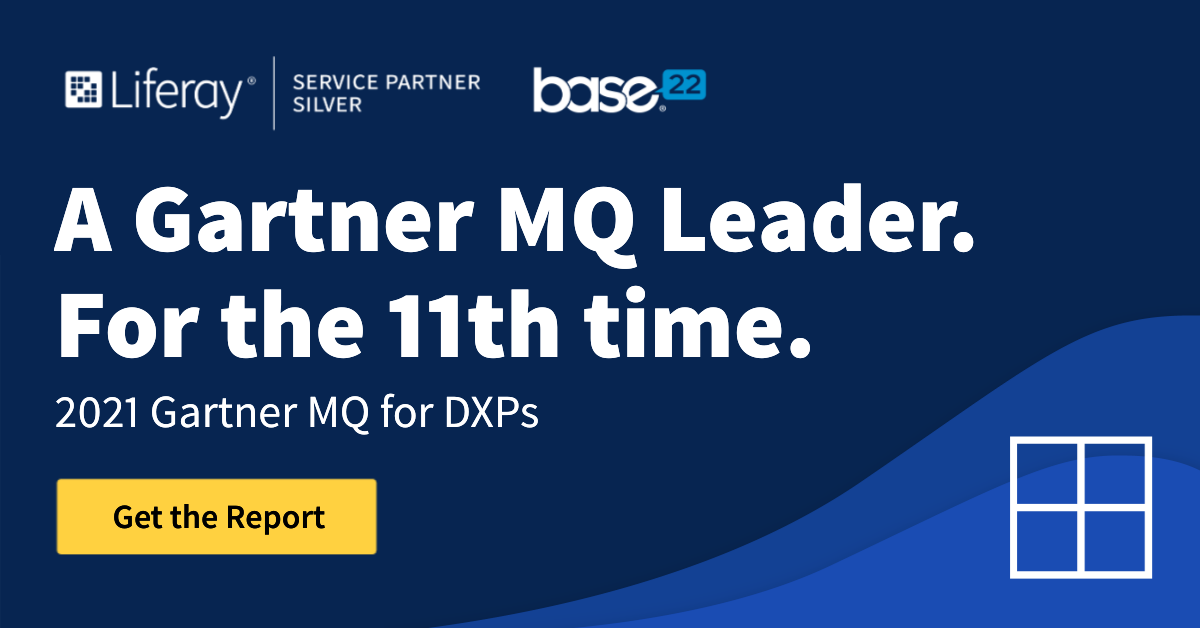 The 2021 Gartner MQ report is out now and Liferay has been selected as a leader in the Digital Experience Magic Quadrant for 11 years in a row. By delivering strength in technology integration, enabling complex B2B and B2E use cases, and offering a unique subscription-based pricing model, Liferay is a digital experience platform leader that can offer endless solutions for businesses and organizations of all sizes.
The Gartner Magic Quadrant report is available in Liferay's blog.
For over a decade, Liferay has performed exceptionally in the Gartner Magic Quadrant for Digital Experience Platforms (DXPs) and its predecessor, the Magic Quadrant for Horizontal Portals.
Base22 is proud to be a Liferay Silver Service Partner in Mexico, United States and Canada. Through the Liferay DXP and Liferay DXP Cloud platforms, we deliver enhanced experiences around the world to customer, clients and citizens alike, and provide a broad spectrum of technologies and expertise to handle every digital experience platform need.
For more information on how Liferay can enable your organization to deliver modern digital experiences, drop us a line and let's start planning your roadmap.