A few days ago, we were discussing how content —text, images and videos— is the essential matter of the internet. Channels, touchpoints, posts, transactions: all of those require content assets to help users fulfill a goal or complete a task. They also follow (or align to) a superior concept: the brand. In the digital world, having a voice, a visual language, and a content strategy to promote a brand is as basic as it used to be to have a brick-and-mortar location. And this is what makes marketing more important than ever to the modern (digital) business.  
It's common knowledge that B2C companies "have all the fun" when it comes to social media: their brands can express themselves easily via social channels, often engaging almost playfully with their end-users and competitors. Global brands can even get into a public social media standoff regarding their flagship products, and people are entertained by them as if they were characters in an animated movie. A great example is Google vs. Apple and the headphone jack saga.
This is a very dynamic environment that can feel like foreign territory to others like companies with more complex services, those who dwell in the middle of the supply chain, or those whose value proposition involves helping other businesses function. B2B companies don't regularly feel a pressing, general need to be appealing, to have an attractive design for their day-to-day survival. Their value proposition and demand typically reside elsewhere. A "bigger" elsewhere like the health of the industry, the elasticity of products, the arrival of new commodities or technologies, or access to prime materials.
So, the central question a lot of those companies are asking is should these brands communicate "fun" in their social media? Are B2B companies able to do it at all? And if both answers seem to be "no", how can they live and thrive in the current digital world where marketing and unique brand personas excel?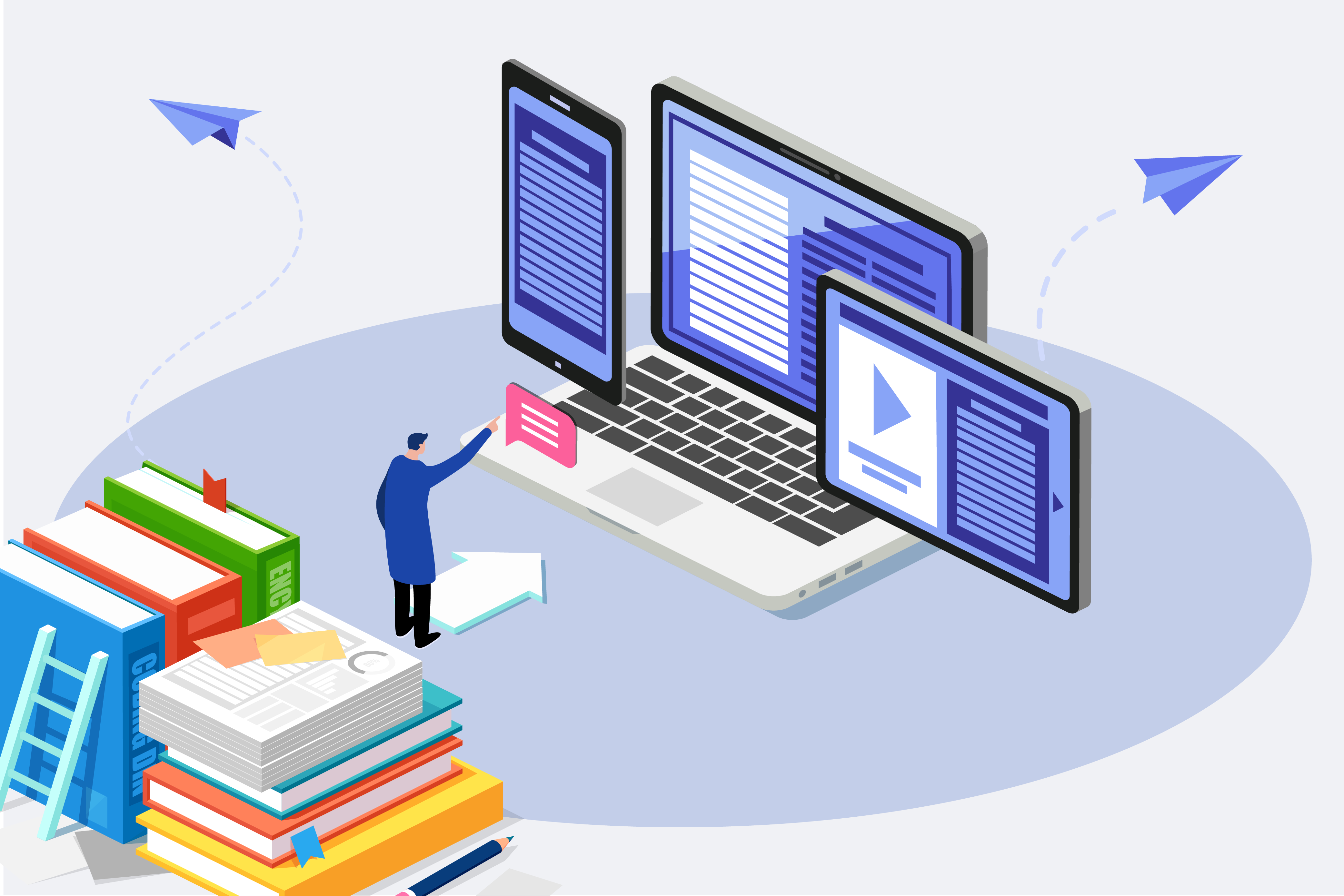 The answer lies in the concept of content strategy, or defining what a business should do with their digital channels (social media, blogs, videos, websites, et al), who they want to speak to and why, and what type of content they can and should serve to those interested in listening. This is the type of digital marketing effort worth your time and attention.
We believe content strategies are more important now for B2B companies than B2C companies, since B2C companies can connect in a more intuitive and simpler manner. Here are some best practices we learned while working with global enterprises, as well as thoughts on why you should engage digitally with your audience.

Employing a default content strategy can hurt your B2B brand
Without a careful marketing plan and strategy, as well as proper identification of decision-makers and other stakeholders in the decision process, even your most basic marketing efforts could be misdirected. Selecting which social channels (blog, Facebook, Instagram, YouTube, LinkedIn or Twitter) to use, the type of content to develop, the frequency of production, and the target audience are vital factors to ensure quality results. The same goes for the design of digital experiences like e-commerce, virtual tours or chatbots. Any feature that is not aligned to the needs of your decision-maker and influent stakeholders won't add to your sales or conversions, and will waste time, money, resources, and even affect positioning.

Audiences multiply when it comes to B2B
If we do a double-click on the stakeholders topic, we can see that unlike B2C —where customers, clients and users use their personal wallet to purchase a product or service—, B2B typically involves several actors within the decision-making process. For example, buying restaurant equipment can involve chefs, kitchen managers, general managers, and depending on where is the restaurant located, maybe a health and safety expert. There are many questions that are relevant here: Who will utilize or handle the product/service that will be purchased? Who influences the decisions of purchasing and hiring? What are the needs of the different stakeholders? Who owns the authority to make the decisions for purchasing? How do they express themselves and what types of content are they more likely to consume? And more importantly: who is the target stakeholder in each piece of content? A personas exercise or even a "Jobs to be done" approach can help you with this. And then, with your validated insights, you should feed topics, expressions, level of formality and overall tone of voice of your key messages.

Reaching out can be difficult, but resonating can be easy with a targeted content strategy
B2B companies can be highly specialized. This makes your target audiences easier to identify but harder to connect with. More importantly, the things you say, or share, are valuable to the decision-maker and likely the beneficiary of your services and products. Business and finance websites know this fairly well— and that is something your company needs to leverage. Context analysis can be a very sophisticated asset for a business, and with enough room to breathe, it can help nurture that niche audience your company craves to connect with. More reasons to double-down with a content strategy.

Expand your possibilities when it comes to positioning your B2B brand
B2C brands can promote their value through well-rounded products and services, clever communication, and advertising. On the other hand, most of the time it's connections, expertise, and reputation that speak for B2B brands. Without the extra push of the catchy slogans and viral posts, B2B companies should consider positioning that will require more careful effort and craftiness to make key messages easier to digest for clients and end-users. This is when the design of "client experience" and even "supplier experience" can help—conveying meaning in every interaction and conversation in the value chain. Advertising is the most popular way of positioning, but also one of the most competitive and expensive methods available. There's plenty of things to do that allow content to act as an advocate for your brand, if you take the time to plan your content strategy.
Content Strategy & B2B: Takeaways
All companies are going digital, whether directly selling to consumers or not. As we have stated previously in this blog, Digital Transformation means rethinking your business in terms of a mature digital environment. That includes all external and internal communications, social media, videos, websites and portals, internal magazines and news bulletins, digital newsletters, and even sales decks. Our clients, users, employees, and suppliers demand access to the right information and real-time data in order to make smarter decisions. 
This might be a hard realization for some. Many business-to-business companies have retained traditional processes and trusted solely on sales capabilities up until today. The digital battlefield, however, is inevitable.
The underlying truth is this: don't rush your content strategy. Think through it. Selling and working with other companies adds a layer of complexity in marketing that B2C companies don't face. And while any executive or director can order and execute a new digital effort to catch up with the competition —whether it's a portal, a landing page, an app, or a campaign—only a few can do it well, do it properly, and make its impact last.  

Base22 helps companies from a myriad of industries throughout any point of their digital transformation journey. We offer tailored services according to the specific needs of the company. Take a few minutes to talk to us about your communication and marketing efforts, and let's get tactical.