When many CIOs and business leaders hear the term "Digital Transformation," they most often think of new technology. And, although being up-to-date is crucial, it doesn't mean you must rip and replace your legacy systems completely. In fact, doing so might lead to Digital Transformation failure rather than success.
It may be tempting to wipe the slate clean and begin afresh, but is it truly necessary? Can you update your company's legacy enterprise resource planning (ERP) systems and technology in a cost-effective and low-risk manner? In this article, we'll give you our take on legacy software modernization, replacing legacy systems, and how to approach legacy systems in the right way.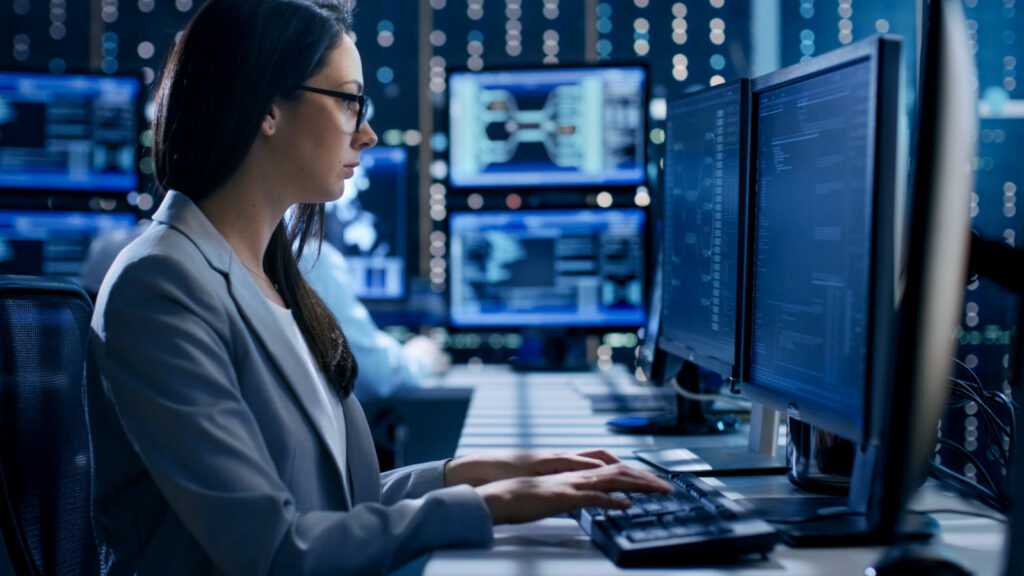 What Are Legacy Systems and What Role Do They Play in a Modern Digital Infrastructure?
From the mid-90s to the early 2000s, US companies spent nearly $2 trillion on IT hardware and software—technologies that are now classed "legacy." But what are legacy systems precisely, and what function do they play in digital infrastructure?
According to Gartner, a legacy application is "an information system that may be based on outdated technologies but is critical to day-to-day operations." In other words, legacy systems comprise hardware and software that is no longer maintained or supported by their vendors; they are often incompatible with current technologies but are still widely used by organizations.
Legacy ERP systems rely on complex ad-hoc integrations and even manual data entry, and are often associated with poor performance, limited functionality, and weak security credentials. Many of these applications are systems were built without considering the users—they have clunky interfaces, their processes are complicated, and they require a lot of effort from teams with very specific technical skills to be maintained.
Many companies believe that old applications work perfectly fine, without noticing ongoing symptoms: frustrated employees, complex processes, IT dependency, increasing maintenance budget, limited data analytics, and overall inefficiency.
Nonetheless, organizations continue to employ such technologies because they have heavily shaped their digital infrastructure around certain ERPs and back-office systems they acquired a decade ago. Considering the current market and industry challenges, having central technologies that slow your workforce down can negatively impact achieving efficient operations and driving new business.
is what US companies spent on IT hardware and software from the mid-90s to the early 2000s
What Type of Information Do Legacy Systems Usually Store?
Legacy systems are still around because they contain vital business information and data. Such data includes customer transactions, personnel information, logistics, project management, accounting and financial records, resource management, legal documents, and assets. Legacy systems may include ERPs, CRMs, custom applications, custom portals, and other back-end systems.
The data typically sits with the respective departments, meaning it cannot be effectively pooled and retrieved to power better customer experience and operational efficiency. Sometimes just having access may require specialized IT support or vendor hours. More concretely, legacy data lacks customer analytics and AI for improved decision-making.
What Are the Barriers to Modernizing Legacy Systems?
There's still broad resistance to business application modernization. After all, legacy systems hold crucial business information. Managing them requires specialized technical engineers and using old programming languages such as COBOL and RPG. And if you suddenly bring your trusted legacy technology to a screeching halt, you might be risking your business continuity.
While common, replacing legacy systems requires specialized resources, risk assessment, and both a strategy and tactical approach. Senior executives often fear the rip-and-replace strategy as they believe it could have a knock-on effect on business operations and result in considerable downtime. The right approach for legacy modernization depends on numerous factors, from the complexity of the existing systems to the objectives and financial resources available.
Likewise, 32% of businesses want to avoid incurring upfront costs, and 31% say they lack the necessary skills and knowledge to undertake Digital Transformation and modernize their digital infrastructure. In addition, extensive time and effort are required to update an outdated system without seeing efficiency gains straightaway. Replacing legacy systems is the question that every organization with a large or complex digital infrastructure has to ask at certain point of their Digital Transformation. 
say they lack the necessary skills and knowledge to undertake Digital Transformation
Legacy Systems Modernization: How to Leverage Your Back-end Systems Without Replacing Them?
Forcing yourself to replace your legacy systems might not be the wisest plan, so what is the best approach to modernizing your IT infrastructure and enhancing business processes?
Assuming your company is optimizing for more balanced operational costs and immediate realization of improved efficiency and productivity, you must find a way to retain your existing systems and resources while leveraging overlay architect solutions. 
Approaches such as microservices-oriented architecture, REST APIs, integrations, and Digital Experience Platforms can help organizations to connect and share valuable data. More importantly, they can create an improved experience for end-users, whether these are your customers, employees, or partners. 
With this approach to legacy system modernization, you can extend the value of your existing technology while also taking advantage of the latest innovation without tearing down the current digital infrastructure, jeopardizing operational continuity, or losing revenue. With the right partner and approach, you can achieve modernization in months, not years.
Modernization: Embrace and Extend Legacy Systems 
A successful Digital Transformation and modernization of IT infrastructure is about connecting three jigsaws—solid legacy modernization strategy, data unlocking, and agility—and transforming what you currently have in a manner that drives value to all business audiences and future-proofs your organization.
To meet this goal, you need a trustworthy Digital Transformation partner that can examine your unique situation and provide you with the most suited solutions that work for your business. Schedule a call with one of our consultants and become modern now.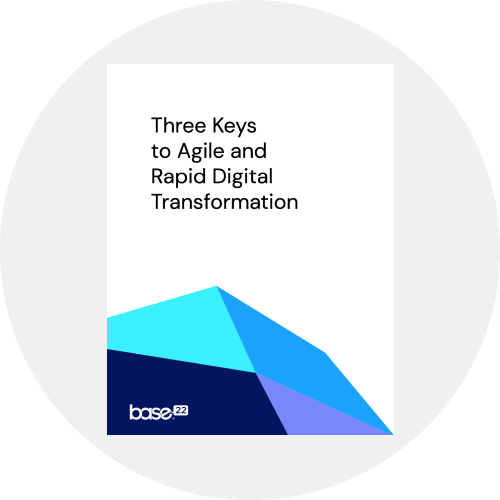 Want to become a Digital-First company?
Check out our whitepaper on Agile Digital Transformation.
Download