Keeping up with digital transformation is important in the healthcare sector. However, choosing the latest trend to invest in and convincing your board to do it is the challenging part; it means that you will abandon old business practices and that you believe the new one will have positive results.
Digital transformation continues to have a tremendous impact on healthcare, reinventing our approach toward treatment. With every advancement in technology or interconnectivity comes a new opportunity for improved care across the industry.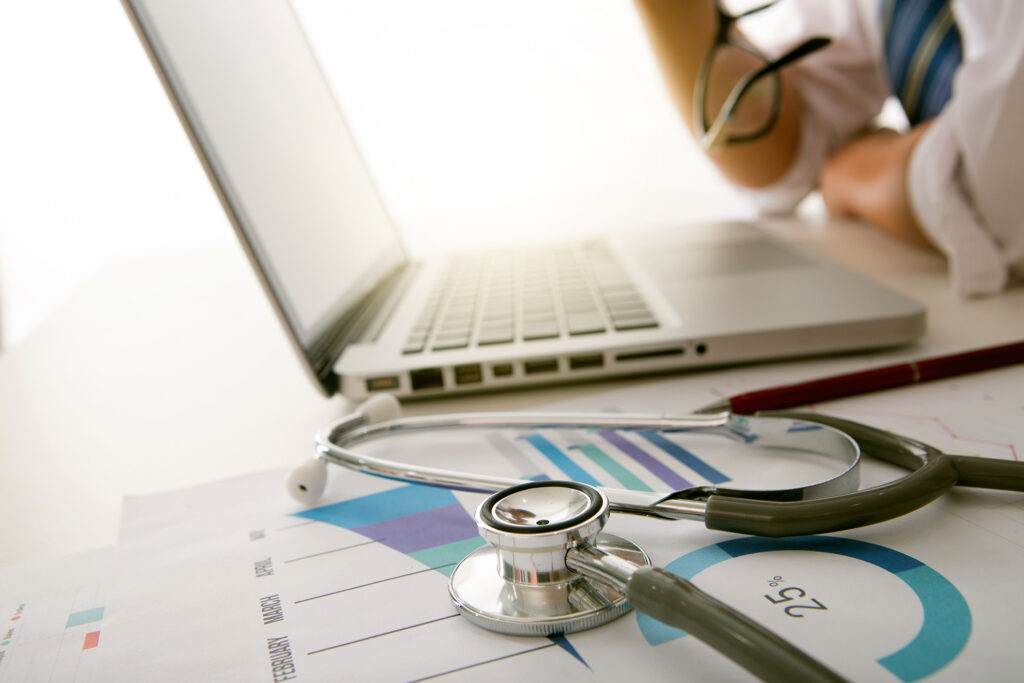 Digital Transformation Emerging Trends in Healthcare
Telemedicine
Creative technological solutions have changed the way patients communicate with healthcare providers. Telemedicine allows you to have an appointment with your doctor over a video call. It can also help you reach the most in-demand medical professionals globally instead of being restricted to doctors you can reach in person. 
An example of telehealth technology is appointments between doctors and patients. These virtual appointments help doctors reach more patients, especially those in rural places. Telemedicine is also useful for patients facing any mobility issues that might restrict their ability to easily visit a doctor.
Big Data Usage
Big Data is changing the way we interpret and manage data in every organization, and healthcare is among the industries with the brightest future. It has had many adjustments that help to lower disease infection and to improve the quality of care. Medical experts can gather huge amounts of data and collaborate on finding healthcare solutions. As a result, Big Data has massive advantages in the healthcare sector. 
These are a couple of the ways that you can use Big Data in healthcare to your advantage:
Real-time data entry – This feature is among the best components of Big Data in the medical field. Most hospitals use support software to gather health data on location. This software gives medical practitioners advice that will help them make better decisions. These medics use wearable devices to gather the client's data and transfer it to the cloud.
Improved staffing management – Shift managers have a major concern about how many people they should put on duty at a time. You might have issues of excess labor and resources if you have many workers. On the other hand, having too few workers is also bad because it can lead to poor patient service, putting the quality of care in jeopardy. Big Data helps to solve this problem. You can use data from various sources to predict how many visitors might visit your clinic in a single day based on what's happening in your community or region. Gathering data and utilizing it to forecast what your team may face on a given day can help better predict staffing needs.
Internet of Things
Over time, communication between healthcare providers, staffing, and patients has evolved from strictly in-person conversations and paper messages to communicating over the phone, via email, or using patient portals. With improvements in connectivity across the technological sector, the Internet of Things (IoT) now allows for improved communication in the healthcare industry. Doctors, staff, and patients alike enjoy greater access to the information they need thanks to networks of devices working in concert to gather, analyze, and communicate crucial health data.
Artificial Intelligence
Artificial intelligence (AI) provides a great benefit to medical teams around the world by automating tedious tasks and giving staff time to handle more important and nuanced work when it comes to patient care. With multiple industries across the spectrum making strides in artificial intelligence, it comes as no surprise that healthcare would be among those that benefit most. The importance of quality data gathering, interpretation, management, and communication cannot be overstated.
Through machine learning, artificial intelligence can improve itself as it becomes exposed to more data over time. As a result, it helps give doctors and medical staff better insight into how to treat and care for their patients.
Base22 Is the Perfect Partner for Your Digital Transformation in Healthcare Needs
At Base22, we understand the importance of continual evolution across multiple industries, especially healthcare. Our team of digital transformation professionals can walk you through digital advancements made in the healthcare industry, identify those that would benefit your team most, and help you design a digital transformation plan that will set your clinic up to deliver better quality of care to the patients you serve.
Contact Base22 today to get started on your digital transformation!