Supplier Portals Made Easy

Make it easy for your suppliers to do business with you with a personalized Supplier Portal powered by Liferay DXP. Leverage an Agile approach that is 40% faster than traditional projects. 

Enable Supplier Self-Service to Drive Business 

Are your suppliers struggling to engage with your business digitally? Our Supplier Portal solution integrates suppliers into your ERP systems with self-service functions, supports complex B2B requirements, and drives the adoption of your online sales channels utilizing Digital Experience Platform tools and an agile approach.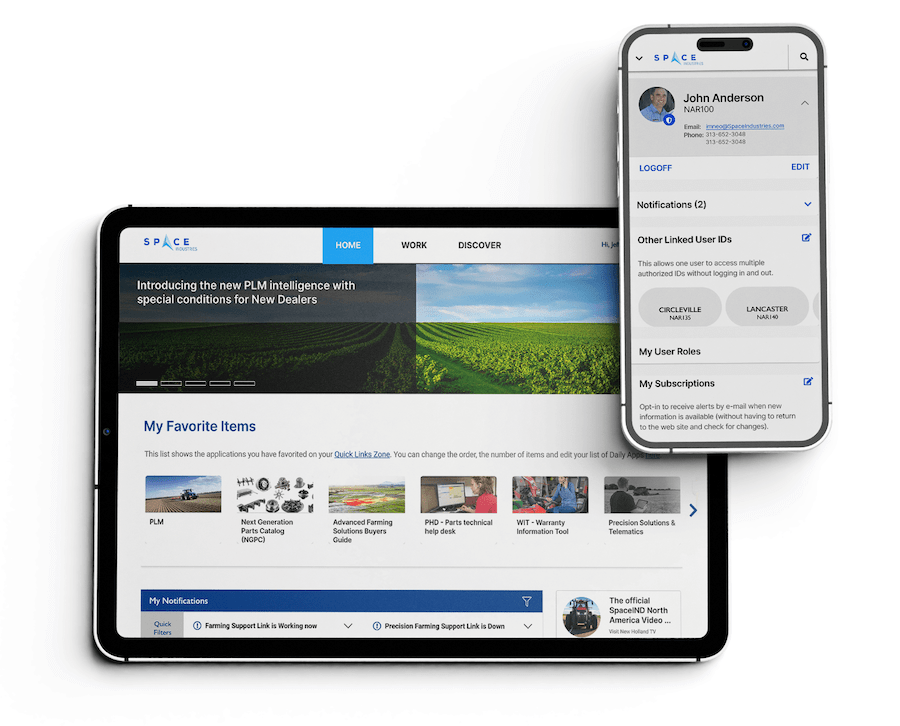 +15 years of experience as a firm
Delivering modern solutions for organizations around the world

Agile B2B transformation in months, not years.

Schedule a call with a B2B consultant today. 

Supplier Portal: Main Features

From strategy and UI/UX design to launch, we support your business outcomes and technology requirements. Our full-spectrum services and B2B Sales Enablement Consulting are the foundation of our solution. 
Tailored B2B Solution Powered by Liferay

Liferay DXP powers our solution. We integrate your systems to offer frictionless experiences that support your suppliers. 
Enable Efficiency with Self-Service

Implement self-service to reduce routine calls, schedule payments, facilitate onboarding, and work effectively with your suppliers. 
More Support Without Adding Staff

Help suppliers find answers faster with a robust knowledge base. Provide secure access to sensitive documents, contracts & invoices.
Go Mobile with your B2B Procurement

Be more efficient in the field. Engage your audiences on both desktop and mobile devices with a single solution.
With Liferay Experience Cloud, leverage features such as autoscaling & monitoring. Forget about management—focus on the business. 
We Build Solutions
40% Faster

than Traditional Companies
Benefits of a Supplier Portal
Stand Out with a Tailored Portal
Suppliers and vendors operate multiple portals and apps simultaneously. Give your Supplier Portal an edge by focusing on personalization, self-service transactions, and responsiveness that will make it easy to use
Become Productive and Agile
Remove complexity by ensuring suppliers only see information applicable to them. Provide onboarding and updates master supplier record information, examine open purchase orders to status, unfilled items, delivery dates, etc.; and manage payment history or match payments received with invoices
Leverage a Platform for B2B Experiences
Leverage Liferay DXP, a top platform for B2B Experiences according to Gartner's Critical Capabilities for Digital Experience Platforms report
Guide Your Vendors Effectively
Facilitate onboarding, provide easy and secure access to procedures and requirements, manage demand planning information inquiries, review invoice status, and manage electronic invoice submissions
Drive Action with Self-service
Powered by Liferay DXP, enable your audiences with transactions, payments, and automated workflows. Harvest the energy of your audiences
Support Suppliers without Adding Staff
Allow suppliers to update their information or open requests. Integrate with other platforms, such as Commerce and CRM, to automate payments, compliance and training
Leverage Internationalization & White labeling
Support over 40 languages with Liferay content management capabilities and leverage automated workflows. With our solution, build portals and sites for additional business units and brands with a white label approach.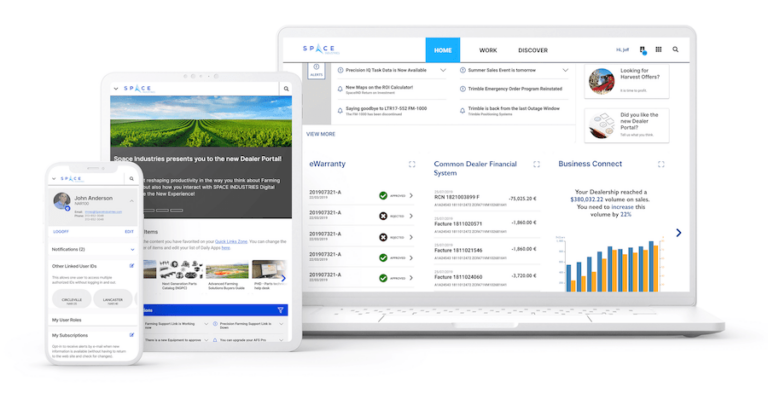 Thanks to our B2B consulting expertise, our solution benefits companies in many different industries and markets. It can integrate seamlessly with other B2B business software. 
Our Digital Solutions are
Tailored
to Support your Business Model & B2B Buyer Journey