Our partnership with the State of Ohio can be described in one word: transformation. From setting the foundations for the Ohio.gov portal and the InnovateOhio Digital Platform program to award-winning projects, Base22 has played a key role in supporting the State of Ohio's main goal of delivering rich, modern digital services.
 
Since 2017, our projects have impacted over 50 agencies and organizations, over 400 content authors, and over 10 million citizens. As a result of our partnership, the State of Ohio has become one of the top States in Digital Services in the country. This is our journey.

2017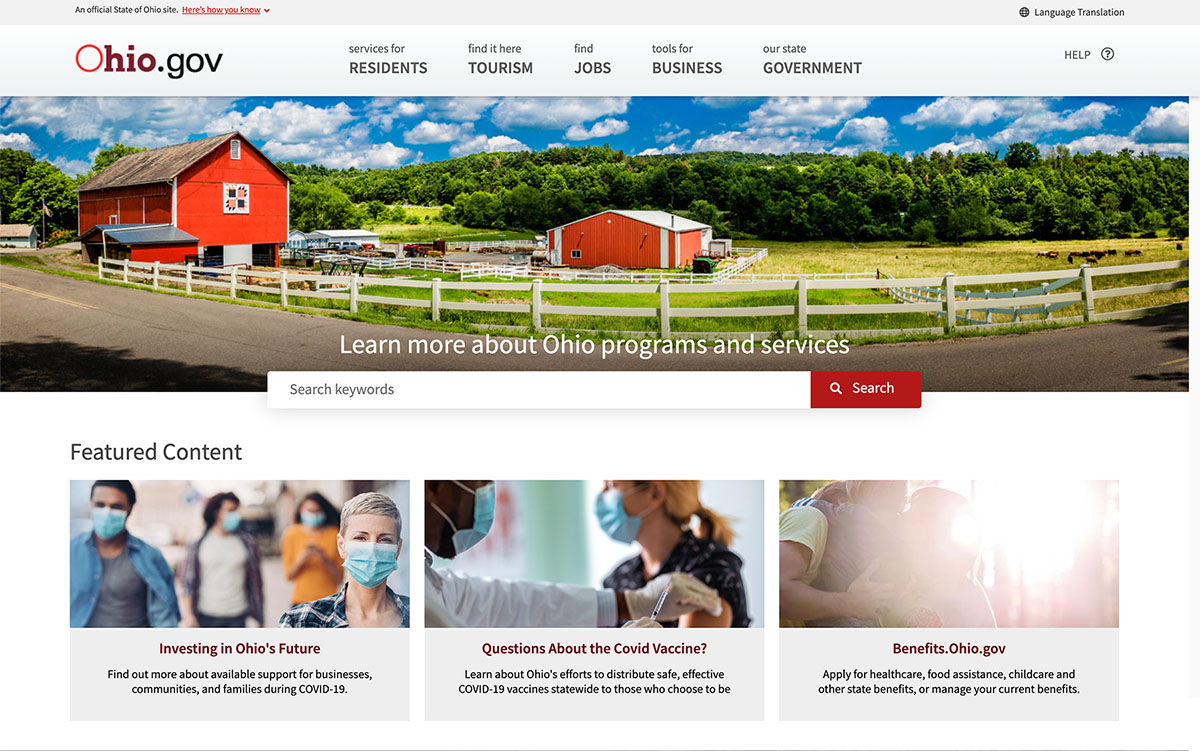 2019
Ohio Executive Order 2019-15D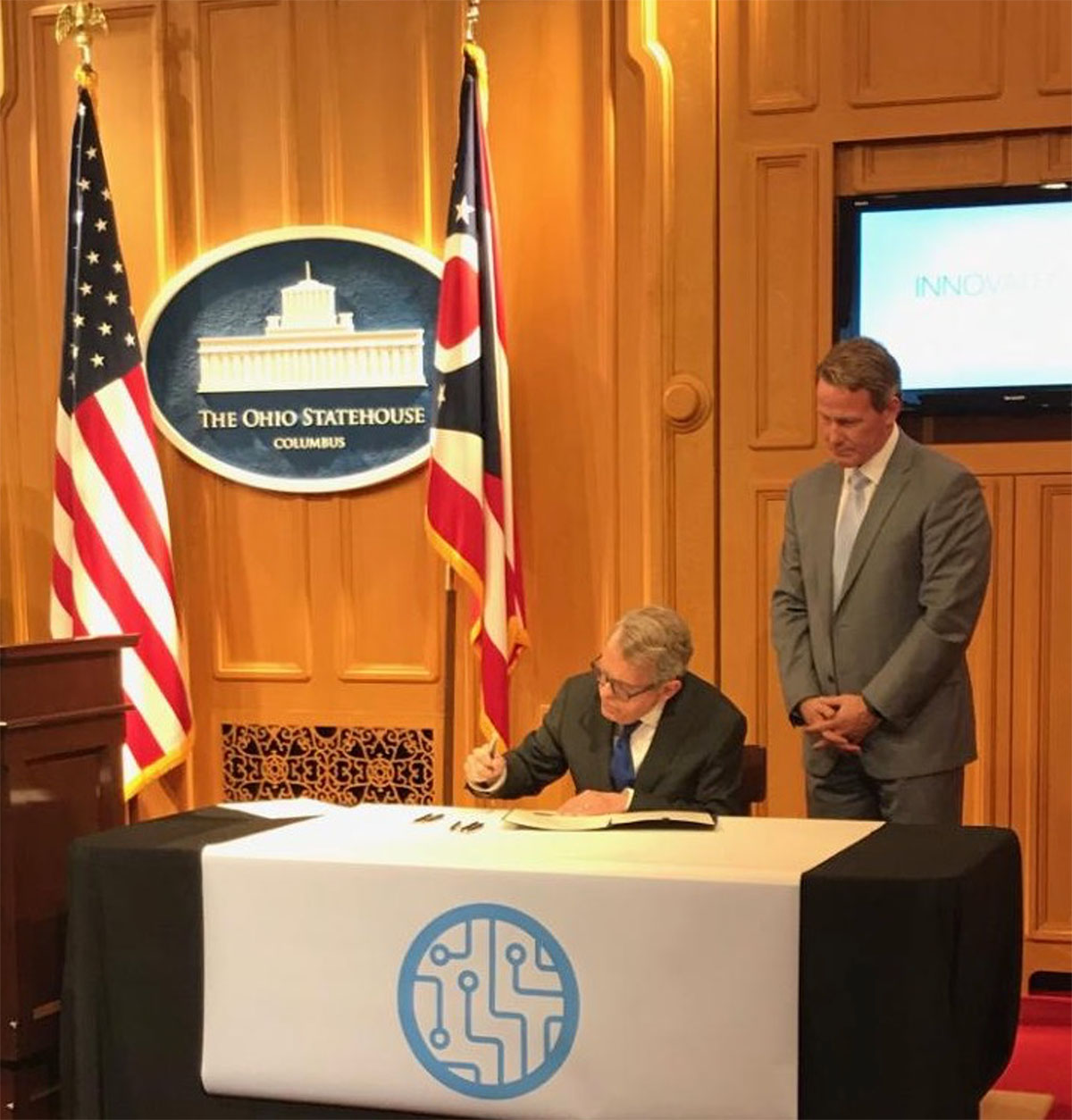 Base22 Office in Columbus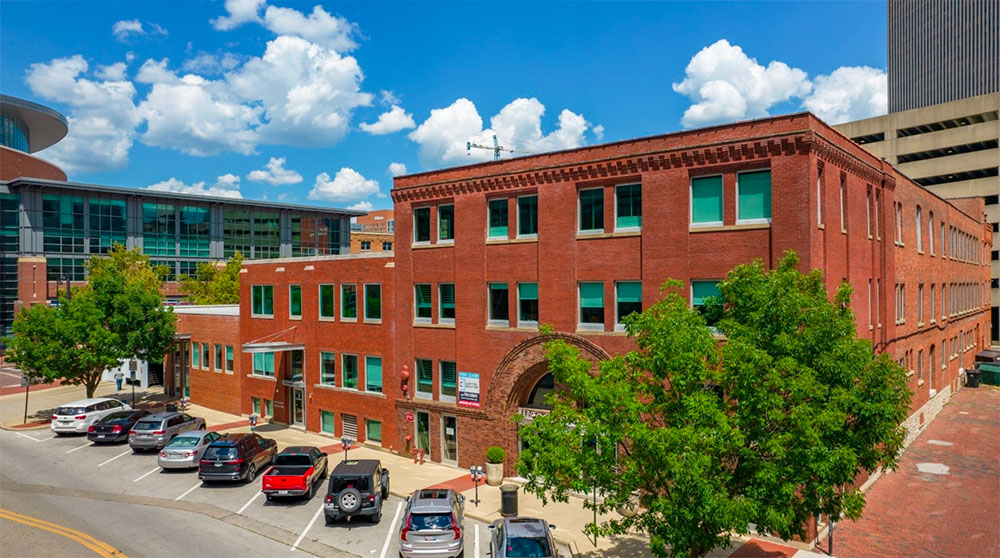 2020
Government Experience Award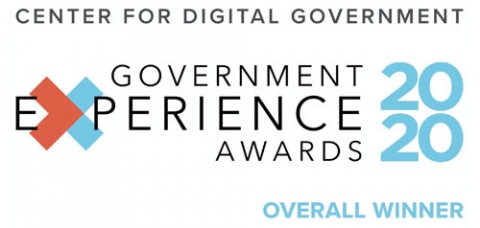 Government Technology A Grade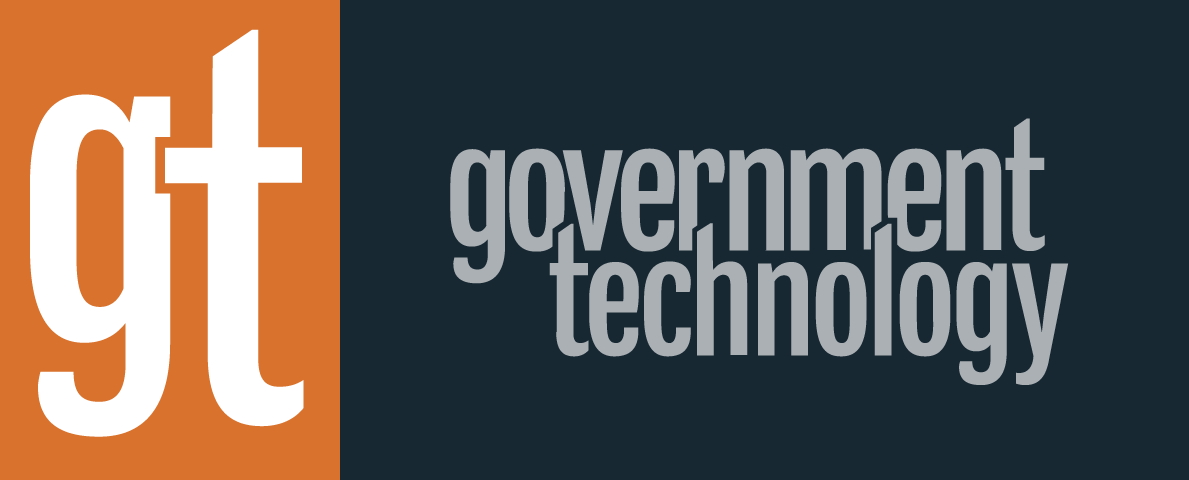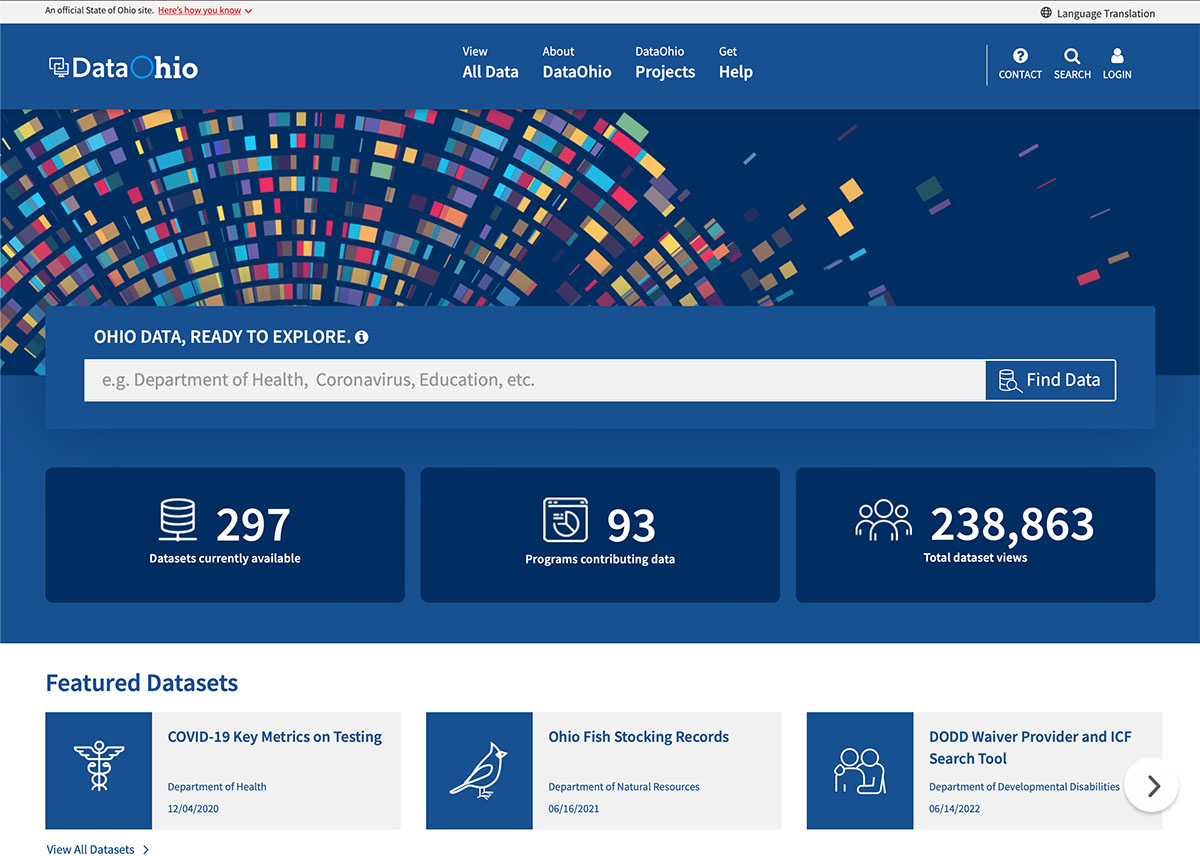 2021

Our journey with the State of Ohio 

We have brought our proven approach learned through working with large global brands to the State of Ohio through our work on the Innovate Ohio Platform (IOP). IOP is, in fact, based on our unique frameworks and accelerators.
As a State of Ohio's partner, we have helped over 50 agencies and institutions with their Digital Transformation and onboarding to Innovate Ohio Platform over the last five years. We act as both strategic and technical advisors to our Ohio clients to help them envision how to further transform themselves to provide better service to their constituents and lower their costs to serve. Our engagements with Ohio and in the Public Sector have been recognized with NASCIO Awards and Government Experience Awards.
We invite you to talk with our Ohio clients such as ODOT or the Department of Commerce, or see for yourself some of our unique projects, such as Find Ohio Wines from Department of Agriculture and Recovery Within Reach from Department of Commerce, to learn how we deliver solid advisory and technology services to our clients with agility, innovation, and in budget.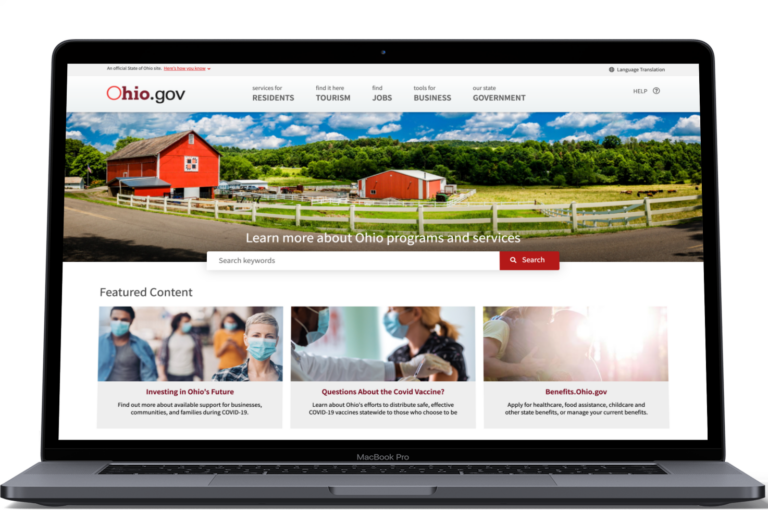 Ohio.gov Portal
Base22 worked with the team in charge of Ohio.gov to reimagine and build an improved user experience for all the constituencies that utilized the website. As a result, users can now easily find and access all the information that Ohio provides from five main topics: residents, tourism, jobs, business, and State Government.

The major objective wasn't only to replatform the site but also to implement the Base22 Content-First methodology. This framework would become the foundation for the future growth of Ohio's digital experience and be the key driver for easy navigation and findability of information online.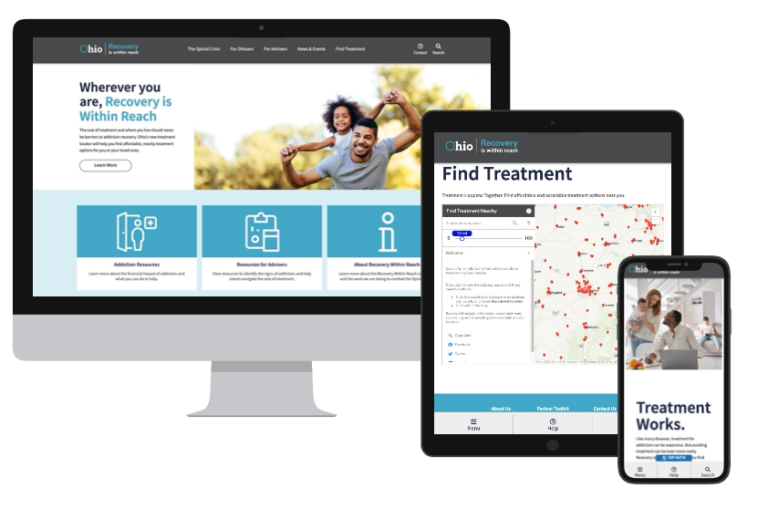 Recovery Within Reach
Recovery Within Reach is a campaign from the State of Ohio's Department of Commerce, targeted to inform, sensibilize and advise the general public of the effects of opioid addiction. It was launched with the support of Governor Mike DeWine.

As a key initiative of the State of Ohio, this campaign is powered by a new website, which includes critical information and other relevant resources. It was designed and built by the Base22 team as part of our ongoing Digital Transformation partnership with the State of Ohio.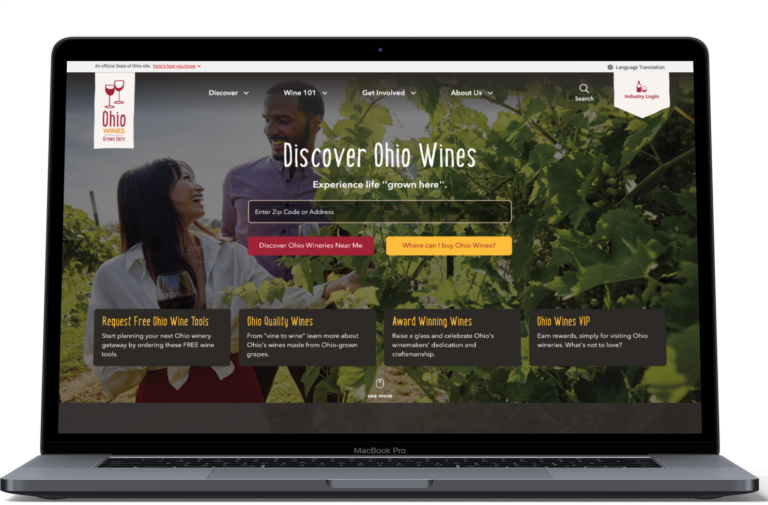 Find Ohio Wines
Base22 partnered up with the Ohio Grape Industry Committee through the Ohio Department of Agriculture to modernize the way Ohioans interact with the Find Ohio Wines website, a place where audiences can learn more about local wineries and get involved with the Committee.

One of the main goals of this website is for wineries to be able to login and create their own custom profile as well as create and post events for Ohioans to attend. Base22 made this possible by implementing a full Form.io solution. Base22 was in charge of the design, implementation, testing, and release of this website.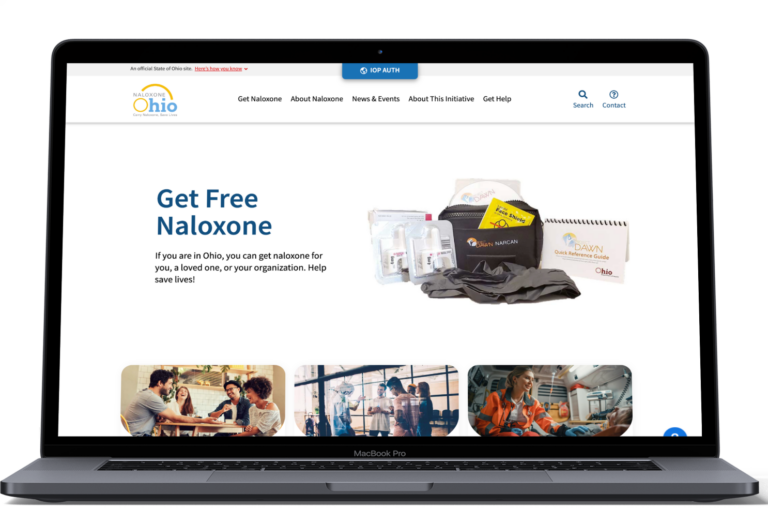 Naloxone Ohio
Base22 built and released the new Naloxone Ohio website, as part of the State of Ohio's efforts to help citizens to overcome the opioids crisis. Naloxone is a medication that can reverse an overdose caused by an opioid drug (heroin, illegal fentanyl, or prescription pain medications).

To deliver a rich digital experience that informs and educates the citizens about this solution, the website leverages content and data from three different sites, presented as one user experience consistent with InnovateOhio Platform guidelines.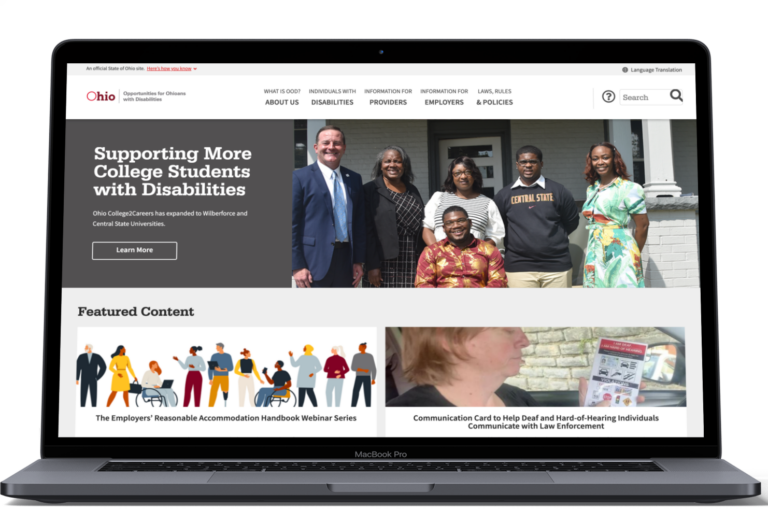 Opportunities for Ohioans with Disabilities
Base22 worked with the Opportunities for Ohioans with Disabilities (OOD) Government Agency to migrate their website into the State of Ohio's InnovateOhio Platform.

Due to the nature of this government body, one of the main goals of this implementation was to dramatically improve the user experience for visually impaired audiences. Our team executed a full re-design implementation process on this project from the design, implementation, testing, and deployment of the solution.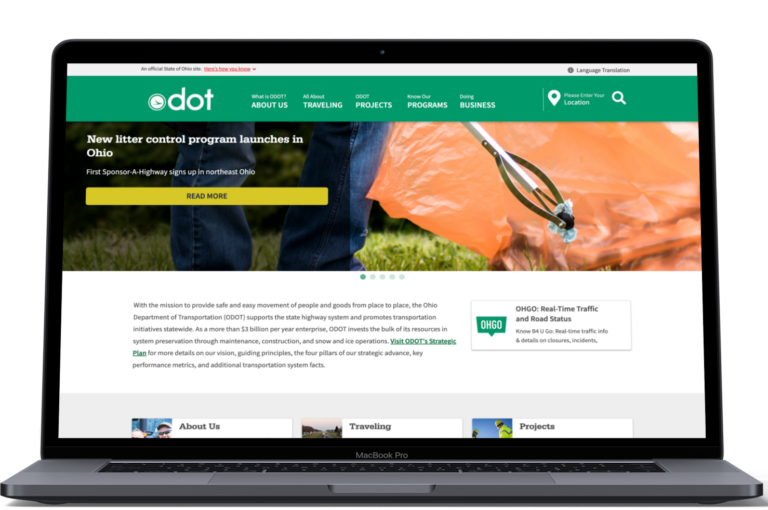 Ohio Department of Transportation
Base22 helped ODOT complete the Digital Transformation of their main website. Utilizing feedback from both internal and external stakeholders, Base22 re-designed and re-organized the website with user experience in mind.

The basis for defining the right approach for ODOT's challenge was not only in the technical know-how but in the human interactions and honest conversations. Base22 got to understand the needs internal and external stakeholders had in this project, leading to incredibly successful delivery.
Base22 has created a Self-Assessment so agencies and organizations can quickly evaluate how much they are leveraging all available services from the InnovateOhio Platform program.

Experts in agile and rapid Digital Transformation​

Base22 is a consulting firm that specializes in Digital Transformation. We have close to 100 consultants in the firm and a full-service facility in Columbus. 
Years of Successful Projects
Millions of Digital Interactions Improved
Be Digital-First starting today.

Get in touch to schedule a call with one of our consultants.