B2B Partner Portals Made Easy

Make it easy for your partners to be successful, support their customers, and grow revenue with a personalized B2B Partner Portal powered by Liferay DXP. Leverage an Agile approach that is 40% faster than traditional projects. 

Optimize your Partner's Experience to Drive Business 

Are your partners struggling to engage with your business digitally? Our B2B Partner Portal solution delivers superior experiences, supports complex requirements, & drives the adoption of your online sales channels utilizing Digital Experience Platform tools & an agile approach.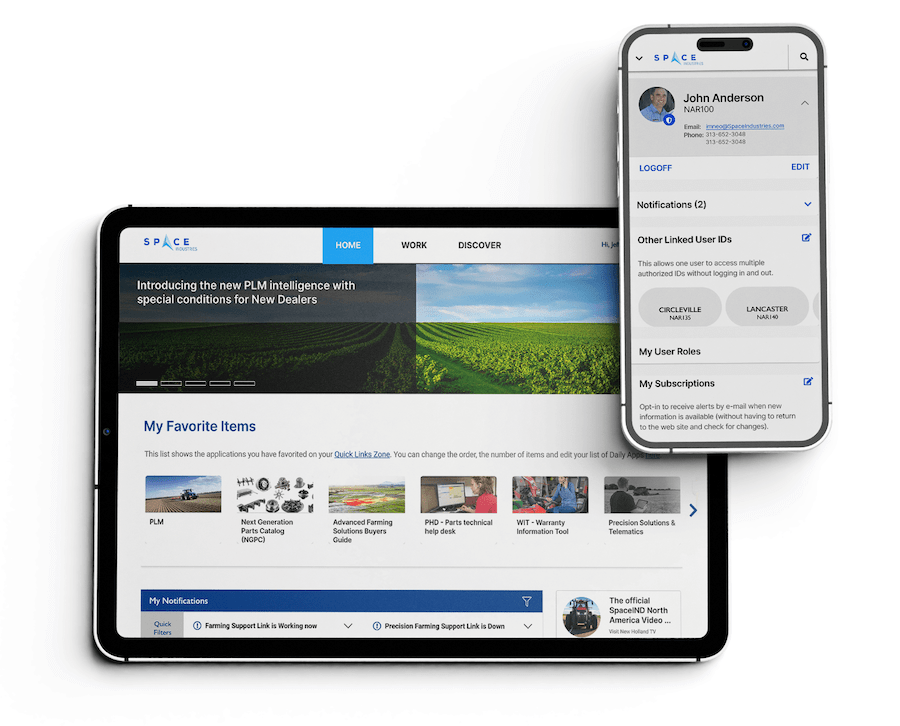 +15 years of experience as a firm
Delivering modern solutions for organizations around the world

Agile B2B transformation in months, not years.

Schedule a call with a B2B consultant today. 

B2B Partner Portal: Main Features

From strategy and UI/UX design to launch, we support your business outcomes and technology requirements. Our full-spectrum services and B2B Sales Enablement Consulting are the foundation of our solution. 
Tailored B2B Solution Powered by Liferay

Liferay DXP powers our solution. Integrate your systems to offer frictionless experiences for sales enablement.
Personalize Partner Experience

Make it easy for your partners to find, compare, and select the right solutions for their customers with a personalized digital experience.
More Support Without Adding Staff

Help partners find answers faster with a robust knowledge base. Provide secure access to sensitive documents, contracts & invoices.
Go Mobile with your B2B Sales

Drive sales on the field with B2B Sales mobile capabilities. Engage your audiences on both desktop and mobile devices. 
With Liferay Experience Cloud, leverage features such as autoscaling and monitoring. Let your team focus on what's important. 
We Build Solutions
40% Faster

than Traditional Companies
Benefits of a B2B Partner Portal
Stand Out with a Tailored Portal
Partners and sales enablement teams own and operate multiple portals and apps simultaneously. Give your B2B Partner Portal an edge by focusing on modern digital experiences, self-service transactions, and responsiveness that will make it stand out
Leverage a Platform for B2B Experiences
Leverage Liferay DXP, a top platform for B2B Experiences according to Gartner's Critical Capabilities for Digital Experience Platforms report.
Give Your Partners What They Need Faster
Provide easy and secure access to custom sales enablement materials for each partner. Personalize partner experience to deliver relevant content, promotions, and recommendations
Drive Action with Self-service
Powered by a Digital Experience Platform, enable your audiences with transactions, payments, and automated workflows. Harvest the energy of your audiences
Support Your Partners without Adding Staff
Allow partners to update their information or open a service request. Integrate with other platforms, such as LMS and CRM, to automate partner payments, lead routing, MDF workflows, compliance and training
Achieve Growth with a Seamless Experience
Remove complexity by ensuring each partner only sees the product, pricing, and discount information applicable to them. Simplify ordering and returns through automated approval workflows, support for different payment methods, and custom account- or role-based ordering options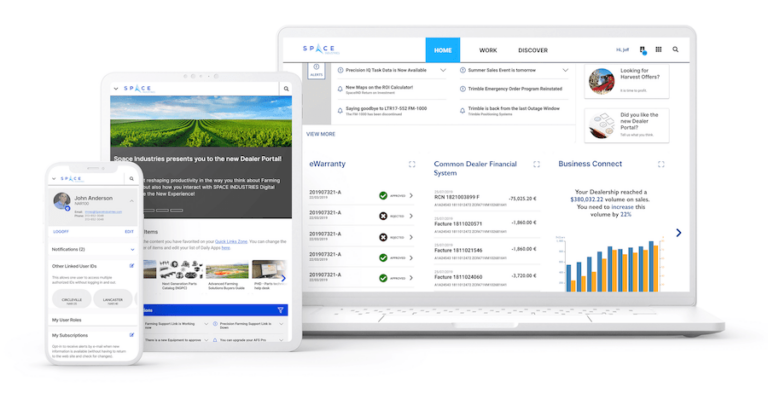 Thanks to our B2B consulting expertise, our solution benefits companies in many different industries and markets. It can integrate seamlessly with other B2B business software. 
Our Digital Solutions are
Tailored
to Support your Business Model & B2B Buyer Journey