From "Knowing" to "Doing": The Evolution of Content Management Systems (CMSs) to Digital Experience Platforms (DXPs)
September 4, 2020
Building a Successful Manufacturing Portal: Core Areas
October 8, 2020
State of Ohio wins Government Experience Award for COVID-19 Response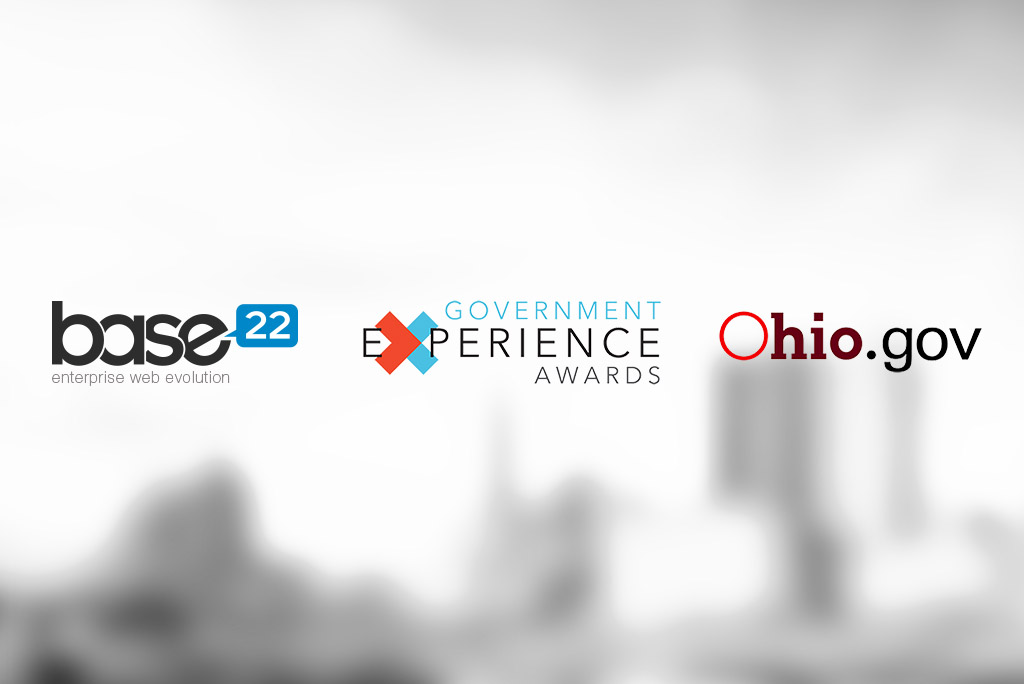 Base22 is proud to be a partner with the State of Ohio and share in the Government Experience Awards for the COVID-19 Response. This month, The Center for Digital Government announced the winners for the 4th annual competition of the Government Experience Awards, a contest dedicated to IT innovation for enhancing services and citizen experiences in the US. Sharing the spotlight with California, Colorado, Illinois and West Virginia, the State of Ohio was announced as one of the winners for its COVID-19 website, which is available here.
Since 2017, Base22 has been a key partner to the State of Ohio in their digital transformation process, including the creation and delivery of new digital experiences powered by HCL Digital Experience platform. The COVID-19 Response website was effectively created and launched under two weeks as a collaboration of the InnovateOhio Platform staff and the Base22 team. To achieve the fast response for the project, our team used the HCL DX capabilities, which is the platform for the State of Ohio citizen portal; a Portal Builder tool, with helps to reduce time and resources in building new sites; and web component-based widgets.
Here is a video of Lt. Governor John Husted commenting the award and InnovateOhio Platform.
As we have mentioned before in our blog, the COVID-19 pandemic demands fast and accurate responses from both organizations and companies to attend the needs from their audiences; in a sense, we are living under a global change management. As a digital consulting firm, we have worked with frameworks and tools that will allow big organizations and companies to achieve agility in their web development projects. With over 10 years of experience, we firmly believe in designing and implementing websites, portals and digital platforms with a focus on meaningful content, high-quality development, and, equally important, being timely.