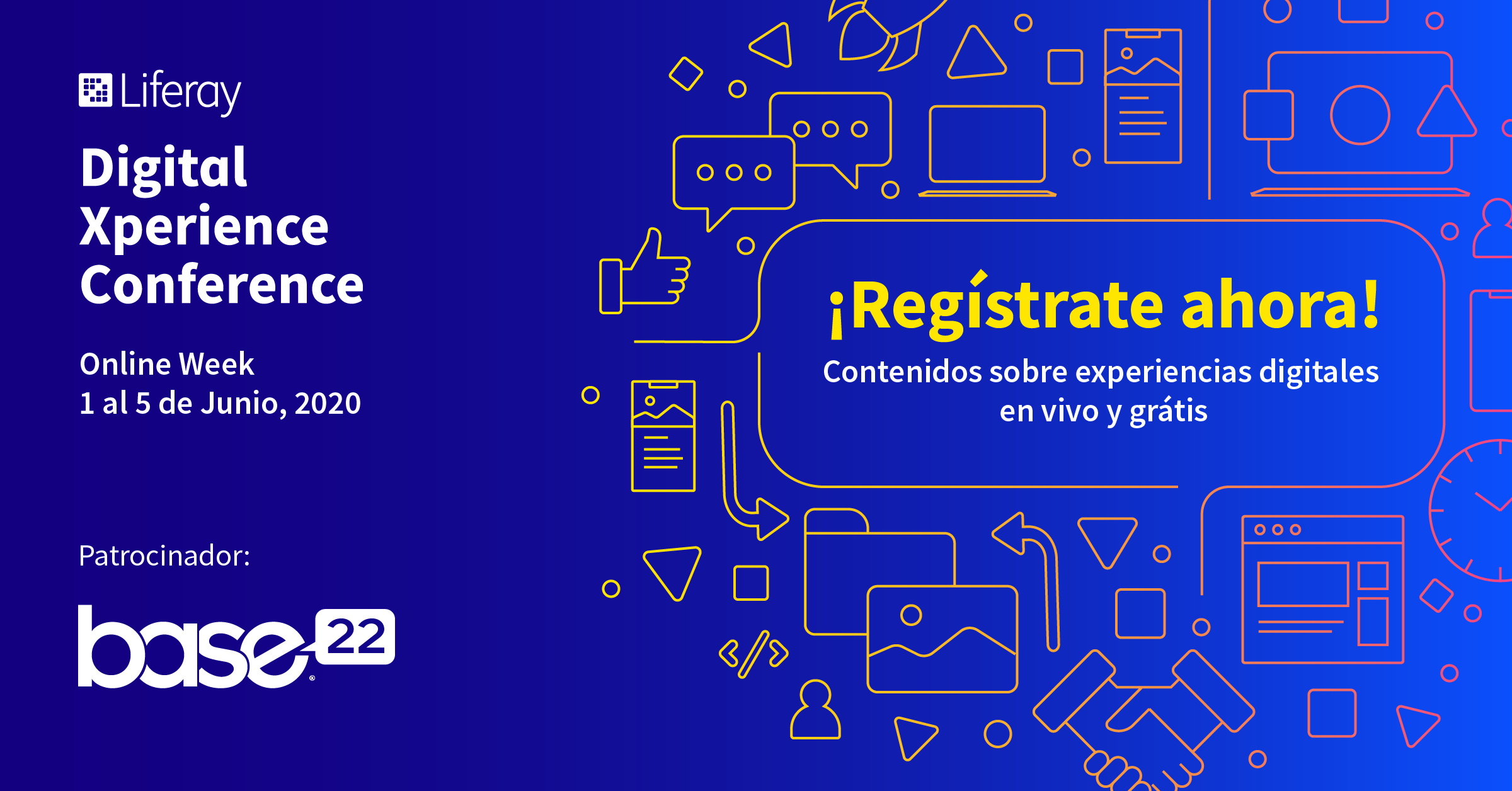 Next week, Liferay Latin America will present an international event with content about technology trends, digital experiences, and key data for companies and businesses of all sizes: Liferay Digital Experience Conference Online. We are proud to announce that our CEO, Rafael Trujillo, will be part of #LDXCOnline with the talk "Los principios del éxito para la Transformación Digital" on Wednesday June 3rd at 5:30 pm CT. He will be speaking about digital transformation, its principles of success, and how to use modern technology to face current business challenges.
Invite your colleagues and register here to join us in this talk. This event will be in Spanish.
Liferay Digital Experience Conference Online is a one-week event that features practical solutions for the current challenges, productivity solutions, and speed consulting with Liferay experts at no cost. Don't miss the opportunity to get some tactical knowledge from partners and consultants of one of the global leaders in digital experience platforms.
Base22 is a Liferay Silver Service Partner in Mexico, United States and Canada.