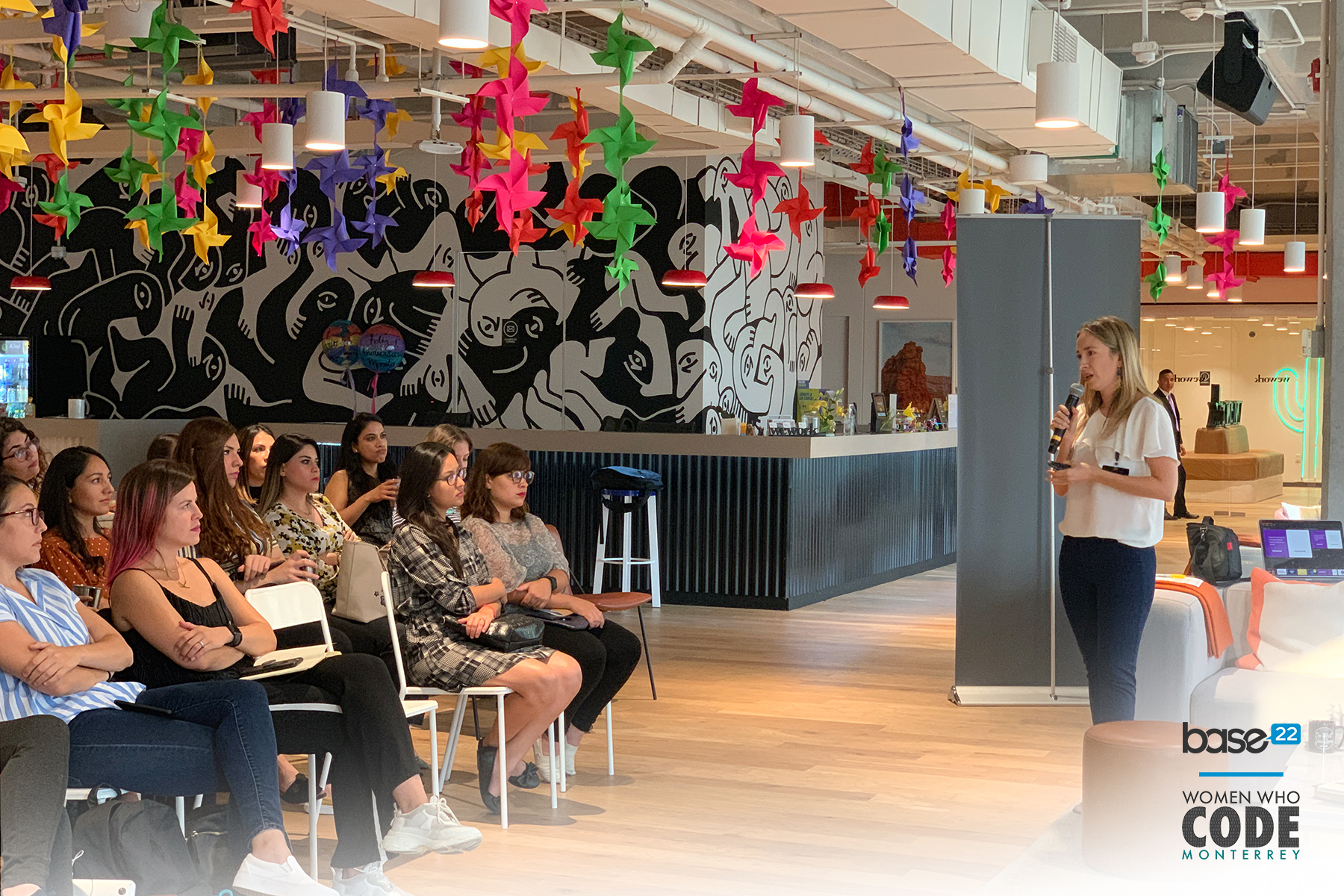 On Tuesday August 6th, Priscila Mendoza, UX Design expert at Base22, shared a presentation on how to craft effective presentations as part of the Women Who Code series in Monterrey. It was held in WeWork Lázaro Cárdenas of Monterrey in the main hall. She was joined by Nía Cortés, as master of ceremonies from Women Who Code, and Margarita Hernández, who spoke on behalf of Base22, the main sponsor of the event.
The audience was comprised of women from a variety of professions and industries, such as industrial manufacturing, computer science, and marketing.
Priscila's presentation covered topics such as choosing the right information to display on a presentation or deck, defining concrete objectives for specific types of audiences, understanding different information structures, and managing the tension in storytelling between candor and mystery. She relied on her expertise in Information Architecture and User Experience, but also in her education as an Information Design graduate.
Women Who Code events are great places for the attendees to network and learn from each other, and Base22 is proud to sponsor such a unique and inspiring organization.
Next Tuesday, Nía Cortés, who is also a UI Designer at Base22, will offer a follow-up workshop on how to design slides for Powerpoint - also part of the Women Who Code series in Monterrey. It is open to the public, but RSVP required. For more information, follow them on their social media.