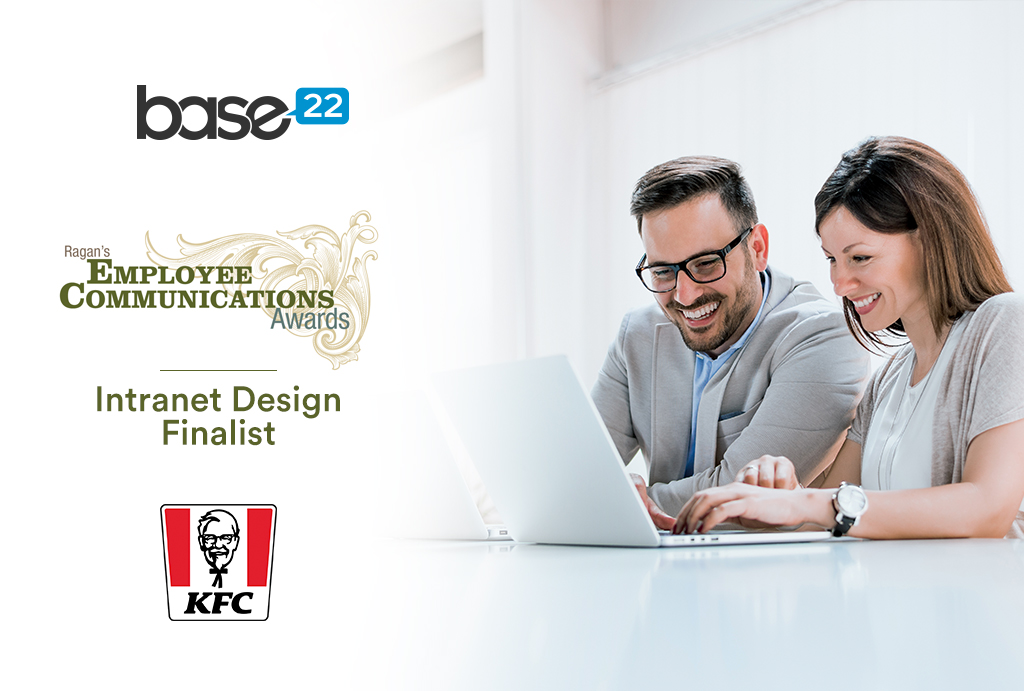 KFC and Base22 have been selected as finalists in the Intranet Design category in the Ragan's 2019 Employee Communications Awards, along with two other contestants. Winners and honorable mentions will be announced during a grand event in New York in February 2020.
The complete shortlist can be reviewed at Ragan's website.
This is the second recognition in the past few months for the TeamKFC intranet, the one-stop portal for the KFC corporation and its 4,000 franchised-owned restaurants in the US. Earlier in October, the intranet was granted two Gold MarCom Awards for B2B website and the Intranet categories.
For their 2019 edition, Ragan's Employee Communications Awards and Intranet Awards joined forces to create a new awards program promoting and celebrating the best of internal communications. Particularly, this is the ninth year of Ragan's Employee Communications Awards taking place.