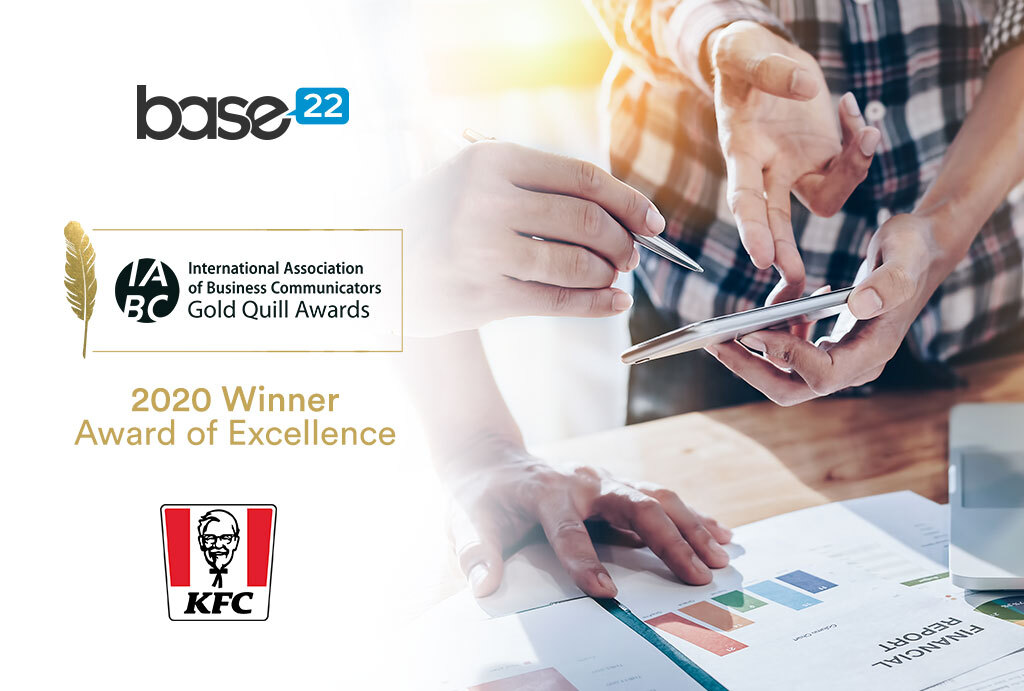 It's been an amazing season for TeamKFC! This week, the International Association of Business Communicators announced that the intranet portal of KFC won the Award of Excellence in the Communication for the Web category in the IABC's Gold Quill Awards.
The complete list of winners for the 2020 edition is available here.
In addition to the two MarCom Gold Awards and Ragan's Design award, this IABC Gold Quill Award means KFC has won a total of four distinctions in the past few months. As an intranet portal, TeamKFC is the one-stop-shop for all franchises owners, managers, and staff in the US — over 4,000 restaurants — and it prioritizes a mobile-first design, simplicity, a seamless experience, and content personalization for the many different audiences and associates it serves.
The IABC's Gold Quill Awards has more than 40 years of history. It recognizes efforts in strategic and internal communications for companies worldwide, including intranet, enterprise portals, and corporate social media. Since 2008, about 4,451 projects have been submitted to this contest.