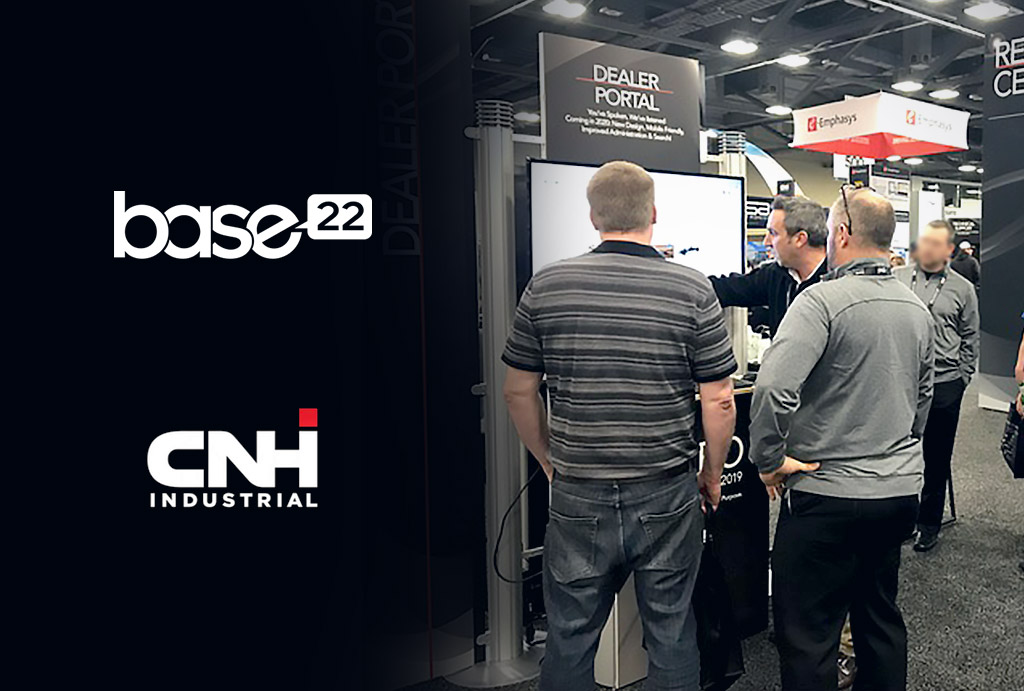 Base22 presented the new CNH Industrial's Dealer Portal Transformational Design in Columbus, Ohio, at the Dealers Part Expo 2019. Showcased over the course of a week this past December, over 400 dealers and dealer staff assistants were taken on a "guided tour" through the new portal design and its enhanced functionalities.
The demonstration was led by Base22's Global Client Solutions Manager, Andrew Doak and his team. Here's a quick video of the team during the expo:
CNH Industrial and Base22 have been closely working together in the digital experience redesign for their dealership partners. Coming in 2020, the new portal design is mobile-first, with improved management, search, and customized dashboards. As we have shared before in this blog, building digital experiences for those who work and collaborate with your company is key for the effective delivery of your brand value in all touchpoints across your services and products.