Liferay DXP & Improving Your Company's Digital Platform
Base22 builds on the Liferay DXP Platform, encompassing all the digital needs of your organization.
Save time and resources with self-service
A one-stop-shop for your business. With Liferay DXP your audiences can manage their own information, customized their content and find their most useful tools and apps in a single place, diminishing the IT department intervention.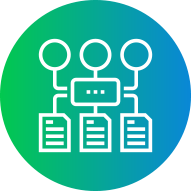 Eliminate confusion & information disorganization
As a digital platform, Liferay DXP has powerful CMS functionalities. Together with our expertise in Information Architecture, we can help you leverage your content — from procedures and policies to images and videos — and increase findability and productivity through your digital platforms.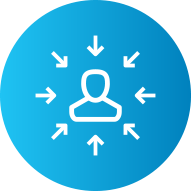 Forget the "default" view: offer users personalized dashboards
Using advance analytics and business analysis, we use Liferay DXP Platform functionalities to build personalized dashboards for your most important audiences, enhance user experience, and deliver your brand's value promise.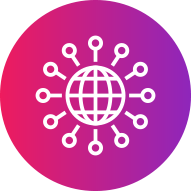 From reactive audiences to vibrant and active communities
Liferay DXP empowers your audiences and turns them into vibrant communities that can make more informed decisions, create content, and actively engage in the digital environment.
Creating and onboarding CEMEX new digital presence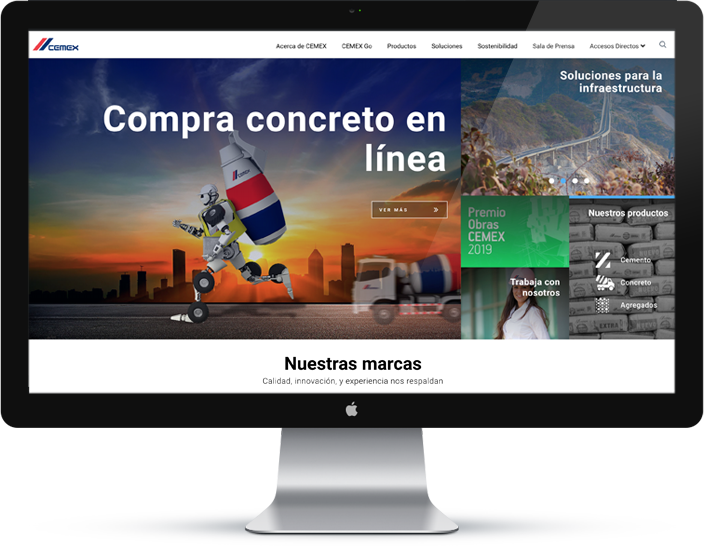 CEMEX came to Base22 with the need to improve employee experiences globally. We designed and developed the new CEMEX site using the Liferay DXP platform, which unified the look and feel across all 30+ countries. Around 500 pages were optimized for a responsive experience with scalable widgets like Map Modules, Concrete Calculators and cross-selling features. The engagement included content migration from Mexico, UK, Germany, Poland and Global Sites. Results showed the optimization of the content creation experience to all end users, reducing time and maintenance efforts.
Base22 and Liferay DXP:
A partnership offering the best of two worlds
Global quality with agility and practicality
---
We are digital problem solvers. We'll find solutions to your business challenges by following principles and patterns to save time and resources. Liferay is a magic quadrant leader in Digital Experience Platforms that can revolutionize business processes when dealing with Customers, Suppliers & Employees. Focus on crucial areas of your business with a dedicated and consistent approach.
Take your business to the next level
---
With 10+ years of experience in a variety of industries we have honed our problem-solving skills, allowing us to offer you the best solutions and technologies. We provide a broad spectrum of technologies and expertise to handle every digital experience platform need. Lower costs of business processes as well while transforming your legacy applications into a modern stack using software as a service.
Information Architecture and UX expertise
---
We'll help you leverage information, resources, and libraries for your benefit by building useful dashboards for decision-making, designing intuitive user flows with a focus on findability, and creating actionable content for your communities. Liferay DXP improves engagement and helps generate loyalty. Businesses owe it to themselves to see this platform and understand how it and Base22 can transform the business.
Digital Experience Platforms and the Benefits They Provide
Most modern businesses use software to process and store information, foster communication among employees, satisfy regulatory compliance mandates, accept payments, and many other functions. In other words, businesses use computer programs for everything!
Digital experience platforms (DXP) are tools commonly utilized by organizations, businesses, and other entities to handle customer journeys and the way they experience the consumer process.
These platforms are more inclusive than business-use software like customer relationship management (CRM) programs or content management systems (CMS). CRM software helps employees interact with customers by storing notes about individual customers, assigning duties to employees in real-time, providing suggestions to customer service representatives, and tracking communications with customers. Content management systems store content like articles or videos, provide widgets that make content creation less time-consuming and allow users to share content in their websites seamlessly.
Although these tools are powerful and used by countless entities around the world, their capabilities are limited. DXPs give businesses and organizations more tools and bring with them a greater range of capabilities. Most importantly, they help create meaningful customer experiences. Digital experience platforms and customer portals are quickly becoming more popular because today's consumers place immense value on experiences and sharing in them — whether in person, on social media, via mobile apps, or elsewhere online.
The Power of Analyzing Customer Data
Digital marketing, advertising, and tech experts think customer data will soon become one of Earth's most valuable commodities and liken data's value to crude oil. Companies haven't yet mastered consumer behavior analysis but when they do, their business is going to thrive.
In general, major multinational corporations make better use of data analysis than their smaller counterparts because of economies of scale. This efficiency is a result of creating custom in-house data collection and analysis systems. These systems are difficult to establish due to costs and complexity. While small and mid-sized companies might fall short in this category, they certainly can use digital experience platforms to make sense of customer data.
Digital experience platforms help you collect and analyze data to improve marketing efficiency and customer engagement. They can collect data not only from customers, but from vendors, providers, business partners and different stakeholders. This software makes quick work of data collection by implementing touch points across their digital processes and transactions, and real-life assets alike. Your physical store and your online store can work together and make your customer feel a complete well-rounded experience thanks to your digital experience platform.
Other Benefits of Digital Experience Platforms
Digital Experience Platforms help companies undertake holistic, company-wide digital transformation. Your company's corporate, administrative and frontline employees will benefit in the long term from closer working connections thanks to DXPs.
You'll also have access to machine learning and artificial intelligence included in DXPs. AI is valuable because it exponentially increases the rate at which your company discovers new forms of data and ways to utilize them in order to optimize your business.
About Base22
Base22 was founded over 10 years ago with the vision to help our clients adapt themselves to the high speed digital future. Our brand promise is quality, thought leadership, transparency, creative solutions and delivering business value to clients.

We exist to build modern web solutions for our clients - to delight them with better-than-expected design, communication, and craftsmanship; to provide them contemporary tools and  technology; and to provide them with better strategies and better processes for business in the digital age.

Base22 has consistently grown revenues year over year by focusing on meeting and exceeding client expectations, working with global brands like Pepsico, Cemex, UPS, Nissan and WPS Health Solutions.

As Base22 enters its second decade, we renew our vow of helping the web to evolve through our digital craftsmanship and integral approach to digital experiences.
Contact us
Contact us today to see how we can help your company.
2435 N. Central Express Way, Ste. 880
Richardson, TX, 75080, USA
300 Marconi Blvd, Ste. 205
Columbus, OH, 43215, USA
Prolongación los Soles #200
Torres Martel 3, Piso 3
Colonia Del Valle Oriente
San Pedro Garza García, N.L., 66260, Mexico
Av. Ejército Nacional 769
Torre B, Piso 2
Colonia Granada
Miguel Hidalgo, CDMX, 11520, Mexico