Liferay DXP & Improving Your Company's Digital Platform
Base22 builds on the Liferay DXP Platform, encompassing all the digital needs of your organization.
Save time and resources with self-service
A one-stop-shop for your business. With Liferay DXP your audiences can manage their own information, customized their content and find their most useful tools and apps in a single place, diminishing the IT department intervention.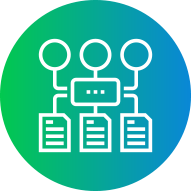 Eliminate confusion & information disorganization
As a digital platform, Liferay DXP has powerful CMS functionalities. Together with our expertise in Information Architecture, we can help you leverage your content — from procedures and policies to images and videos — and increase findability and productivity through your digital platforms.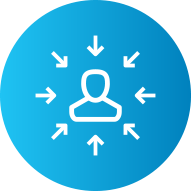 Forget the "default" view: offer users personalized dashboards
Using advance analytics and business analysis, we use Liferay DXP Platform functionalities to build personalized dashboards for your most important audiences, enhance user experience, and deliver your brand's value promise.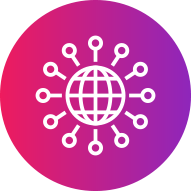 From reactive audiences to vibrant and active communities
Liferay DXP empowers your audiences and turns them into vibrant communities that can make more informed decisions, create content, and actively engage in the digital environment.
Base22 and Liferay DXP:
A partnership offering the best of two worlds
Global quality with agility and practicality
---
We are digital problem solvers. We'll find solutions to your business challenges by following principles and patterns to save time and resources. Liferay is a magic quadrant leader in Digital Experience Platforms that can revolutionize business processes when dealing with Customers, Suppliers & Employees. Focus on crucial areas of your business with a dedicated and consistent approach.
Take your business to the next level
---
With 10+ years of experience in a variety of industries we have honed our problem-solving skills, allowing us to offer you the best solutions and technologies. We provide a broad spectrum of technologies and expertise to handle every digital experience platform need. Lower costs of business processes as well while transforming your legacy applications into a modern stack using software as a service.
Information Architecture and UX expertise
---
We'll help you leverage information, resources, and libraries for your benefit by building useful dashboards for decision-making, designing intuitive user flows with a focus on findability, and creating actionable content for your communities. Liferay DXP improves engagement and helps generate loyalty. Businesses owe it to themselves to see this platform and understand how it and Base22 can transform the business.
Contact us
Contact us today to see how we can help your company.
2435 N. Central Express Way, Ste. 880
Richardson, TX, 75080, USA
300 Marconi Blvd, Ste. 205
Columbus, OH, 43215, USA
Prolongación los Soles #200
Torres Martel 3, Piso 3
Colonia Del Valle Oriente
San Pedro Garza García, N.L., 66260, Mexico