Digital Transformation for Manufacturers
With Base22 and Liferay DXP Platform, build a digital environment to bring the needs of your manufacturing group including stakeholders, providers, suppliers, and investors into the next level generation
Manufacturing Communication made to be self-service
A one-stop-shop for your business. With Liferay DXP your audiences can manage their own transaction history and find their most useful services in a single place. Bring UX focused e-commerce to your B2B operations.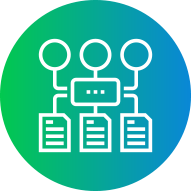 Operations with 360° communications tools
Liferay DXP has powerful functionalities for managing your content and resources. With our expertise in Information Architecture, we can help you leverage your content — from policies and catalogs to images and videos — and increase findability and efficiency for your manufacturing group.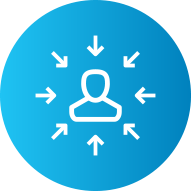 Make effective decisions with custom dashboards
Implementing Liferay DXP Platform functionalities, we help you offer personalized dashboards for each audience of your business ecosystem, like providers, dealers, suppliers, employees, third-parties, and investors. Enhance user experience and deliver your brand's value promise.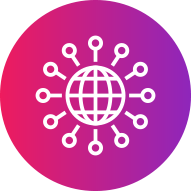 Reap the benefits of active operations communities
Liferay DXP empowers your audiences and turns them into effective communities that can make more informed decisions, communicate better, create content, and actively use digital resources in order to achieve true efficiency.
Base22 and Liferay DXP:
A partnership offering the best of two worlds
Global excellence meets small firm agility
---
We believe in digital craftmanship. Our projects follow principles and patterns in their process to save time and resources in order to focus on crucial areas for your business with a steady and dedicated approach. 
Cross-industry and transformation experts
---
Our 10+ years of experience in a variety of industries has nurtured our problem-solving abilities, allowing us to offer you the best solutions and technologies. Combined with Liferay's 15 years in the industry we provide a broad spectrum of expertise to handle every platform need.
Leverage your content with our expertise
---
Every global business has a lot of resources and large libraries. We know how to leverage this information for your benefit, building useful dashboards for decision-making, designing intuitive user flows with a focus on findability, and creating actionable content for your vibrant communities.
Contact us
Contact us today to see how we can help your company.
2435 N. Central Express Way, Ste. 880
Richardson, TX, 75080, USA
300 Marconi Blvd, Ste. 205
Columbus, OH, 43215, USA
Prolongación los Soles #200
Torres Martel 3, Piso 3
Colonia Del Valle Oriente
San Pedro Garza García, N.L., 66260, Mexico
Av. Ejército Nacional 769
Torre B, Piso 2
Colonia Granada
Miguel Hidalgo, CDMX, 11520, Mexico