Improve Employee Experience
Replatform your legacy enterprise portal system and leverage your insights, analytics, and information to offer a better experience for your employees.
Time to Replatform Your Portal
Are you struggling with a legacy portal or website platform? You're not alone. Many of our clients come to us looking for the right tool and solutions to usher their organization into the modern digital world. The solution is to replatform your organization onto Liferay DXP. Paired with our years of experience, Liferay DXP offers all of the most important features to solve your companies growing list of digital problems. Communication issues? We have you covered. Issues with information sources and human resources access? Liferay and Base22 can and have solved that problem many times before.
How we can help your company
Save time and resources with self-service
A one-stop-shop for your business. With Liferay DXP your audiences can manage their own personal data and history, customized content and news, and find their most useful tools and services in a single place.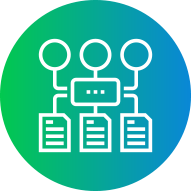 Eliminate confusion & information disorganization
Liferay DXP has powerful CMS functionalities. Together with our expertise in Information Architecture, we can help you leverage your content — from policies and procedures to images and videos — and increase findability and efficiency.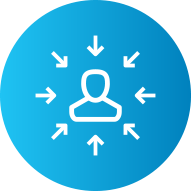 Offer personalized dashboards
We use Liferay DXP Platform functionalities to build personalized dashboards for each audience of your business ecosystem, like business partners, employees, suppliers and providers. Enhance user experience and deliver your brand's value promise.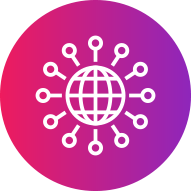 From reactive audiences to vibrant and active communities
Liferay DXP empowers your audiences and turns them into vibrant communities that can make more informed decisions, create content, and actively engage in the digital environment.
Creating and onboarding CEMEX new digital presence
CEMEX came to Base22 with the need to improve employee experiences globally. We designed and developed the new CEMEX site using the Liferay DXP platform, which unified the look and feel across all 30+ countries. Around 500 pages were optimized for a responsive experience with scalable widgets like Map Modules, Concrete Calculators and cross-selling features. The engagement included content migration from Mexico, UK, Germany, Poland and Global Sites. Results showed the optimization of the content creation experience to all end users, reducing time and maintenance efforts.
Base22 and Liferay DXP:
A partnership offering the best of our joint expertise
A seamless replatform experience for you
---
Your platform issues are our #1 priority. All of our projects follow principles and patterns in their process to save time and resources in order to focus on crucial areas for your business all on the world class Liferay DXP platform. We help you in every step of the process and make it easy for all your company to get on board.
Cross-industry and transformation experts
---
Our 10+ years of experience in a variety of industries has nurtured our problem-solving abilities, allowing us to offer you the best solutions and technologies for digital transformation. Combined with Liferay's 15 years in the industry and their leadership position in Gartner's Magic Quadrant of Digital Experience platforms, we provide a broad spectrum of expertise to handle every platform and replatform need.
Leverage your content with our expertise
---
Older platforms and legacy portals limit access to resources and libraries. We leverage this information for your benefit through Information Architecture and User Experience, building useful dashboards for decision-making, designing intuitive user flows with a focus on findability, and creating actionable content for your vibrant communities. Liferay DXP and Base22 — a partnership for building world-class portals.
Contact us
Contact us today to see how we can help your company.
2435 N. Central Express Way, Ste. 880
Richardson, TX, 75080, USA
300 Marconi Blvd, Ste. 205
Columbus, OH, 43215, USA
Prolongación los Soles #200
Torres Martel 3, Piso 3
Colonia Del Valle Oriente
San Pedro Garza García, N.L., 66260, Mexico
Av. Ejército Nacional 769
Torre B, Piso 2
Colonia Granada
Miguel Hidalgo, CDMX, 11520, Mexico