Overview: In this article, we will explain in detail what is a B2B portal. We will review its main features—from enhanced B2B buying experience to e-commerce and secure communications—, how it supports your business model, and how to leverage it to gain a competitive advantage for your company.
Large organizations in today's digital age encounter unique challenges requiring innovative solutions. Among these roadblocks, one of the most prominent is effectively managing complex relationships that exist between businesses. And this is where a B2B portal can help.
As 80% of B2B decision-makers now prefer remote interactions and digital self-service, B2B portals are becoming a critical channel for revenue and scaling sales. They offer features and benefits that can aid businesses in enhancing operational efficiency, minimizing expenses, and strengthening relationships with suppliers, dealers, and distributors.
In this article, we will define what B2B portals are and explore their key features. We will also discuss how you can leverage them to gain a competitive advantage in the years ahead.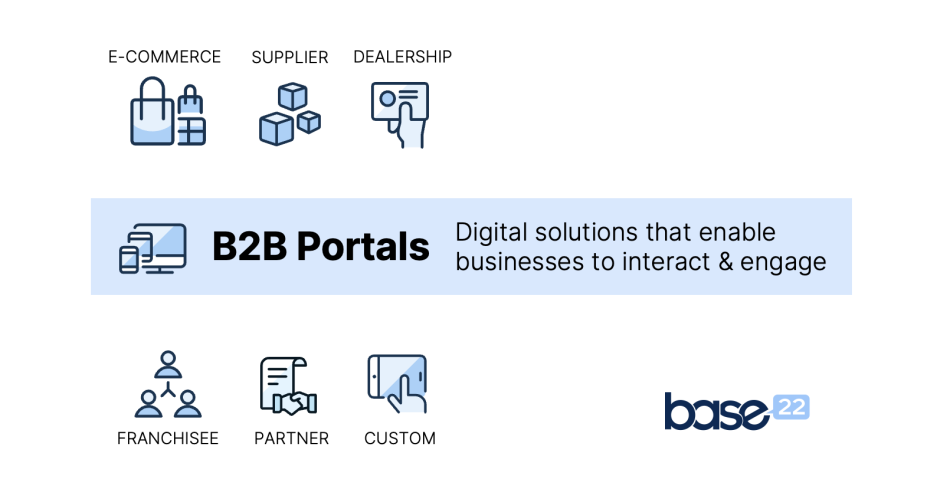 What is a B2B Portal?
B2B portals are digital solutions that enable businesses to interact with each other in a digital environment. They typically feature e-commerce capabilities, self-service functions, and communication tools and are used to manage relationships with suppliers, partners, dealers, and clients.
Different types of specialized B2B portals exist depending on your business model. Some of the most common ones are:
E-commerce portals;
Supplier and vendor portals;
Franchisee portals;
B2B customer portals and B2B sales portals;
Tailored solutions leveraging Digital Experience Platforms;
Etc.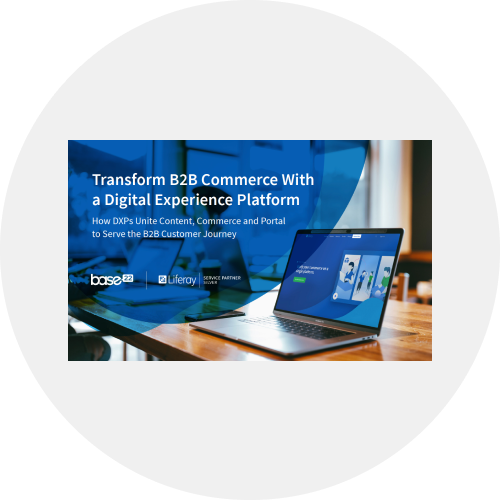 Transform B2B Commerce with a DXP
To stay competitive, companies must move beyond siloed commerce functionality. Learn how Digital Experience Platforms support your full B2B customer journey.
Learn more
Often companies and organizations with B2B business models use this type of portals. However, companies that are B2C but have a strong dependence on other businesses—for example, hospitals or hotels that replenish supplies and consumables in large volumes—can also leverage B2B portals to make their logistics and operations more efficient.
Modern B2B portals are created by leveraging a Digital Experience Platform (DXP). With DXP functionality, you can build a B2B portal that is tailored to your business model and to your desired buyer's journey. DXPs can also integrate systems such as ERPs and payment systems into a B2B portal to automate processes and ordering. Your B2B portal can be implemented on-premises or on Cloud, depending on your digital environment requirements and technology roadmap.
Five Main Features and Benefits of B2B Portals
Enhanced B2B Buying Experience
The B2B sales cycle has traditionally been slow, relying on in-person interactions like trade shows and meetings. However, the Covid-19 pandemic has caused a significant shift in the B2B landscape.
Buyers are now seeking a digital-first experience that puts them in control of the purchasing process, much like the B2C buying journey. In fact, research by Gartner has found that B2B buyers spend only 17% of their time meeting with potential suppliers. Instead, they prefer conducting independent product research online, and that is where B2B portals come into play.
Unlike a static website, dynamic portals offer a user-friendly platform for buyers to search for products and services, compare prices, and complete transactions online. The main advantage of B2B portals is that they enhance the buying experience, saving time and resources for both buyers and sellers, and focus on interaction and engagement of their business audiences.
A B2B portal enables brand presence in every step of the buyer journey and associates a positive feeling to a transaction. If fulfilling transactions with your company is intuitive and easy, the likelihood of repurchasing increases.
80% of B2B decision-makers
now prefer remote interactions and digital self-service.
E-Commerce and Self-Service Transactions
Another feature of B2B portals is that they offer e-commerce and self-service capabilities. Specifically, portals can streamline critical areas of the B2B sales process, such as order management and monitoring, shipping information, and ERP integration.
B2B portals allow companies to efficiently manage orders from a single platform, eliminating the need for manual processing and face-to-face interactions while reducing errors. Besides, they match buyers' expectations, providing complete visibility into their order status.
According to a recent study by Trustradius, virtually 100% of B2B buyers expected to self-serve part or all of the buying process in 2022 — up 13% from the previous year. This trend highlights the growing importance of B2B portals for e-commerce and self-service capabilities.
is what B2B buyers spend when meeting with potential suppliers, according to Gartner. 
Streamlined Communications Between Partner Businesses
The buying process is non-linear, especially for B2B business models. There's research, qualification, procurement, admin processes, and logistics involved. Sometimes, when it's an indirect channel, there are partners or distributors that help make the purchase happen—with their unique challenges. Companies go through many steps to transact with each other, from collecting admin information to registering a new supplier, to receiving the right notifications when a buying process is ongoing.
For this reason, buyer enablement with portals is crucial to success in a complex B2B purchase journey. B2B portals can help facilitate decision-making by providing buyers with easily accessible information.
Indeed, one of the B2B portals' strengths is that they act as a central location for all communications relevant to suppliers and dealerships. Specifically, a B2B portal can help with:
Knowledge management;
Provide secure access and updates on legal and sensitive documents, such as contracts and invoices;
Real-time display of prices, stock levels, and product specifications;
Provide secure channels of communication with experts and support agents;
Provide training and resources related to products and services;
Running targeted campaigns.
Campaigns are critical for franchise business models, such as retailers and fast-food chains, that need communication and support from the brand owners or headquarters. A B2B Franchisee Portal can help you manage and offer branding information, product development information, marketing resources, guidelines, training, and details about new offerings to support franchisee operations and staff.
With all the necessary information on the B2B portal, companies no longer have to juggle multiple communication channels. The centralized platform empowers partners to make purchasing decisions faster, streamlining the procurement process for all parties involved.
expected to self-serve part or all of the buying process in 2022 via digital experiences, according to Trustradius. 
B2B Portals Are Vital for Certain Industries
B2B portals are not just advantageous for any business but are especially critical for "hard" industries like manufacturing, logistics, and construction. These industries often require complex supply chain processes and communication between multiple parties, partners, and vendors.
Audiences of manufacturing and logistics businesses (dealers, wholesalers, and direct buyers) want a frictionless experience while performing critical purchasing steps. Specialized B2B portals can serve as a solution for these challenges. And they can also fulfill buyers' need for a one-stop-shop for all their demands, such as:
Buyer-specific product catalogs;
Account-specific pricing that contains their negotiated deals and your pricing criteria, such as purchasing frequency or order value;
Pricing and availability based on real-time SAP data;
Special offers;
Personalized dashboards with actionable insights.
B2B portals can go one step further by integrating systems like ERPs, CRMs, and payment systems to automate orders and inventory management. If a company has global operations or a complex organizational structure, a global B2B portal is a type of robust solution that can provide a lot of value and help to manage many audiences, both internal and external.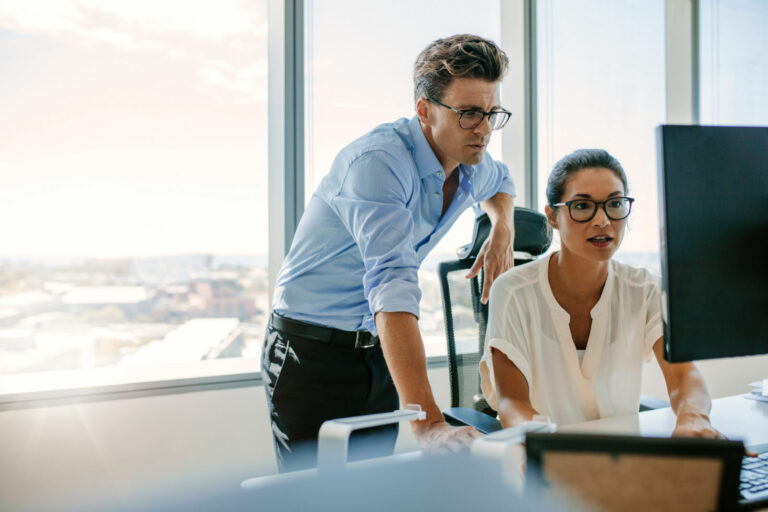 Secure Space for Communications and Logistics
Finally, B2B portals are a central hub for secure communications and logistics. Modern portals typically use advanced security measures such as encryption and authentication protocols to safeguard business-critical information. When implemented with a Digital Experience Platform (DXP), they can meet security requirements and standards such as SOC2 and Fedramp.
Creating secure spaces for your vendors to access resources and materials related to supporting, product information, or even connecting with experts can help to drive your business. If your company offers specialized products or services, or requires attention before or after purchase, a B2B portal can help to provide knowledge, and expert advise to those businesses that work with you.
Likewise, B2B portals offer a range of logistics and supply chain management features, including inventory management, order tracking, and shipment tracking. By leveraging these tools, businesses can optimize their logistics operations and enhance their supply chain efficiency, ultimately leading to lower costs and improved customer satisfaction.
Finding the Right B2B Portal Development Company
At Base22, we know that simplifying the B2B buying process is vital to big wins. Our digital consultancy firm can help you create a successful B2B portal that meets your audience's needs, enhances user experience, and boosts operational efficiency. As portal and digital platform experts, we have 15+ years supporting businesses with their digital challenges. Get in touch with us today to learn more about our Agile Digital Transformation approach and our Manufacturing and B2B Digital Solutions.
A Tailored Solution
for Your B2B Needs
Our B2B Customer & Distributor Solution creates superior digital experiences and drives adoption of your digital sales channels.
Learn more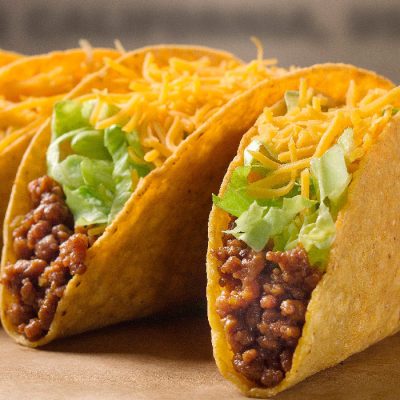 Improving reach and engagement with franchisee staff through a modern solution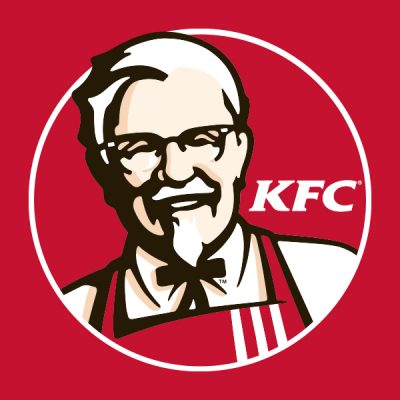 Empowering corporate and franchise owners and staff across restaurants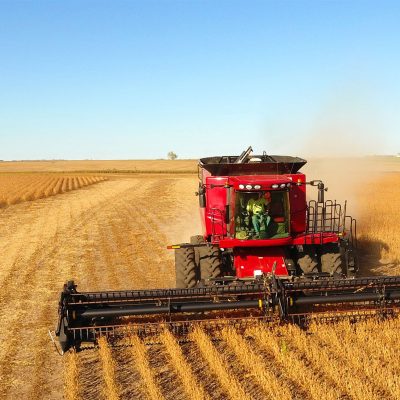 Designing and implementing a transactional portal for an industrial equipment manufacturing company