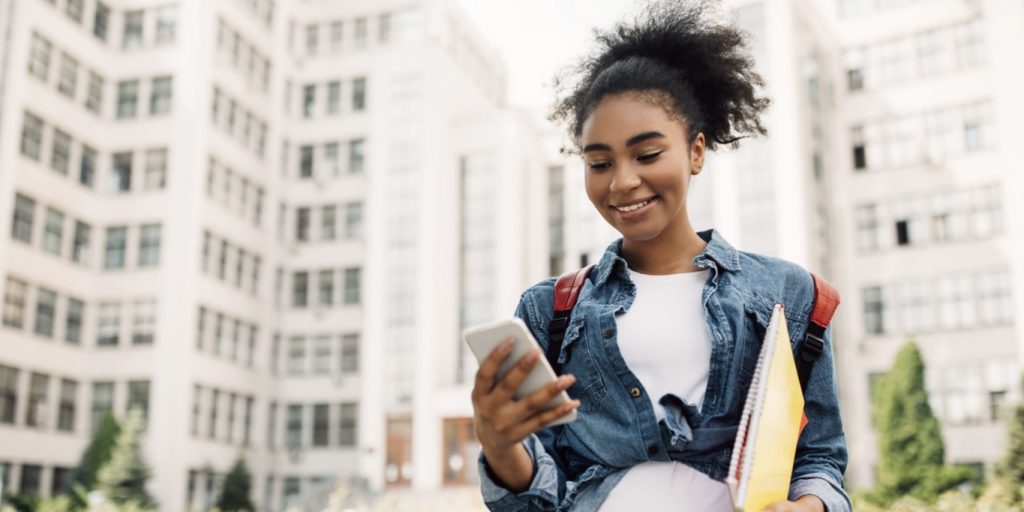 Universities and colleges know the pressure of always being at the top of their game. Every year, new students arrive with a different set of needs or expectations, influenced by the state of the world. For Higher Education, this means they need to understand their potential students and prepare their communications and marketing efforts to stay relevant. It's a constant cycle of adaptation.
Because of the digital world, new students and young adults today have higher expectations than ever. They understand and breathe online services. They create new connections through emergent social channels. They guide their lives through notifications on their smartphones. And they freely consume quality content all day long. It's only natural that they would want to choose a university that can keep up with their digital mindset and way of interacting with their surroundings.
As we have mentioned before in this blog, modern technologies such as portals and Digital Experience Platforms (DXPs) have the flexibility and the power to attend to large audiences such as students and faculty. At the same time, they offer enough detail to have good, relevant communication with individuals. Modern technologies like these will not only give you a better online presence—they will help with internal communications and operations.
Here are some of the key digital features that today are must-haves for Higher Education institutions.
1. Going Mobile-First
Mobile-First doesn't mean planning for mobile devices. It means thinking like a mobile user for any digital asset you publish or share. The new generations are used to consuming actionable content with a simple yet effective design and intuitive user flows. If your goal is reaching out to more students, going Mobile-First is the best objective you can choose today for a digital project. Modern technology like portals and DXPs can enable organizations to leverage this mindset through page layouts and a design system. They offer powerful functionality to build streamlined content pages without losing branding or interactivity. Since new generations are mobile by default, it is only natural to speak their language.
2. Staying relevant—and engaging
Young audiences not only have a Mobile-First mindset—they are experienced at it. Catching their interest can sometimes be difficult, especially in a world full of memes and cat videos. For universities and colleges, personalizing and curating content using attributes like age, career, or seniority is a must-have to drive engagement and impact. For this, you can leverage digital capabilities: process automation and workflows will enable you to give your audiences what they want with the priority they need. This is where the foundations of a modern digital experience are built.
3. Seamless and consistent multichannel
Many organizations can publish content through multiple channels, such as portals, apps, and social media, at the same time. However, only a few are consistent when they do it. Think of students vs. faculty, for example. Students love smartphones, and faculty use their desktop computers and laptops for many of their tasks. Their channels are completely different, but it is important to share messages with both groups using the same brand voice. How can this be achieved? Using integrations and a digital platform, you manage and publish content in different channels simultaneously. Having a centralized platform is not only useful but enables you to be consistent and meaningful in your outreach efforts.
4. Notifications, but the good kind
Notifications are a powerful feature when used wisely. You don't want to overwhelm an audience or interrupt them in classes—you want to know when to engage and when to reach out. For Higher Education institutions, push notifications, email reminders, and event invitations are ways to double down on communication with full control of when and how to deploy. Managing centralized notifications for multiple channels sounds like a dream, but it is possible now, thanks to portals and DXPs. And automated reports and rich metrics let you know when enough is enough.
5. Balance between online and offline worlds
Mature organizations know that a digital channel is effective when it impacts real life. Good employee portals impact productivity, and social media drives audiences. That's why student portals should aim to connect students to their campus life. From events to sports, clubs, and classes, portals are the right location to look for information about life at uni. Having a dedicated online space to find class schedules, timely events, or reminders about tuition payments goes beyond "being online": it's about helping audiences to discover and enjoy the best of the offline world, meaning the campus. For universities and colleges, that should be the ultimate objective.
At Base22, we support organizations with their digital projects using modern technology. Our digital solutions with a proven approach help you reach and engage effectively with your internal and external audiences. Enable your institution to deliver digital experiences in months, not years. Learn more about Base22's Higher Education solutions.