A standout website is a must-have for any business looking to succeed online. Whether in education, hospitality, or the retail industry, customer experience on websites can elevate your online presence, establish credibility, drive revenue, and provide customers with the information they need to complete transactions easily.
That said, many companies with customer-facing websites and portals tend to limit their approach to merely displaying text on a page rather than utilizing it as a powerful tool to drive growth and meet the needs of their audience.
Your website is a crucial piece of the puzzle for your business's success, so it is essential to get it right.
In this article, we will share five critical improvements to drive more business to your site and ensure your website works for your business.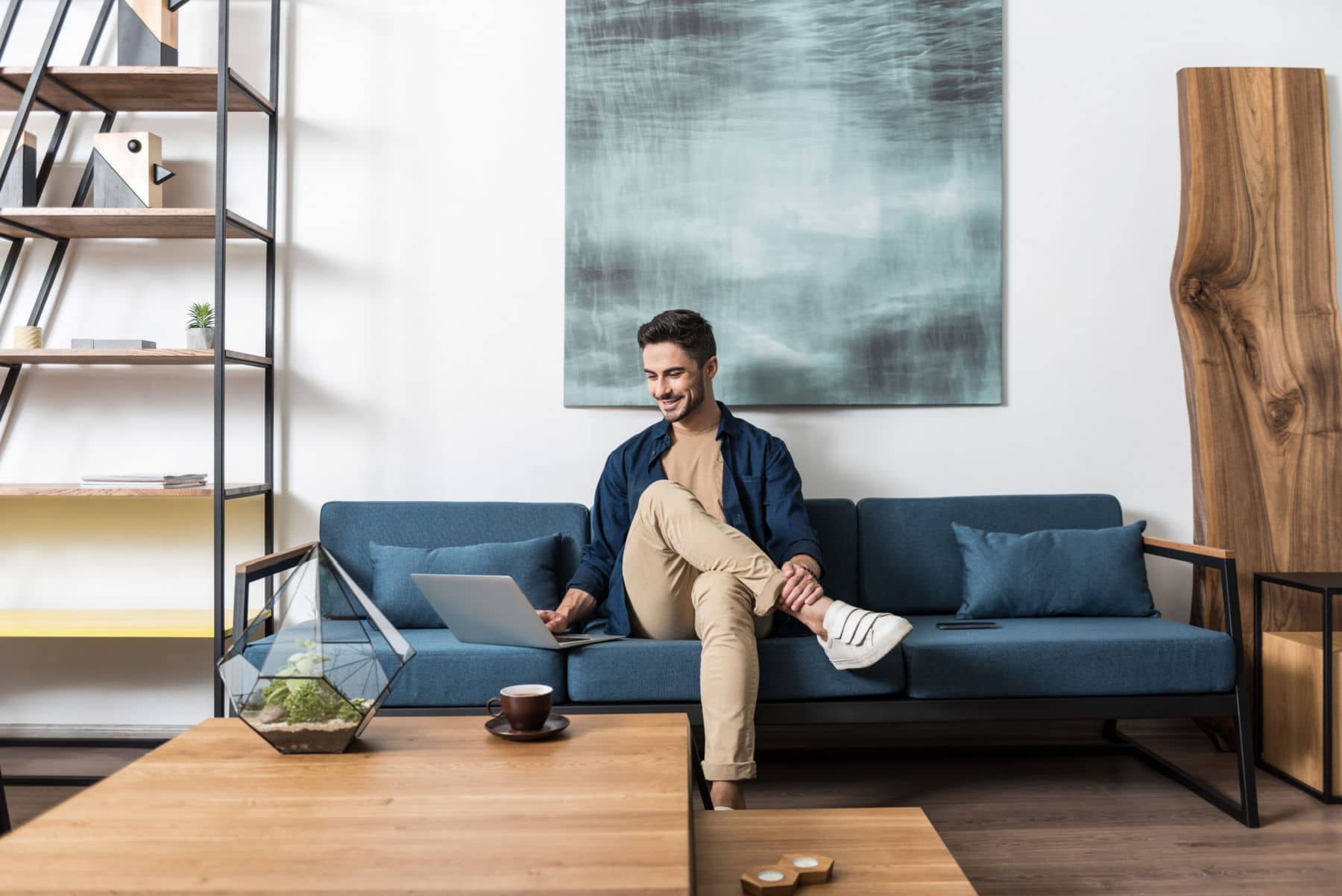 1. Start with a User Experience Health Check
Customer is the king. After all, your website must be optimized to deliver a compelling digital customer experience. Better digital customer experience equals more revenue. According to McKinsey research, optimizing customer experience leads to 5 to 10% revenue growth. And your marketing website is a great place to start.
Public websites and portals are where your customers go to complete transactions, search for information, engage with your content, or contact customer support. Thus, you must ensure that your marketing website provides a complete package and lays out logical steps for your audience to complete a particular action.
Executing a UX health check with an experienced partner like Base22 can help you to identify the best path to improve customer experience on your business website. Consider the following elements:
Website's load speed;
Checkout process;
Usefulness of information and content;
Design;
Navigation;
Call-to-actions;
Access to customer support.
Today, digital customer experience on websites is as necessary as customer experience is for brick-and-mortar stores. It is a key component behind successful digital channels. Contact us if you are interested in a user experience assessment for your marketing website, portals, or mobile applications.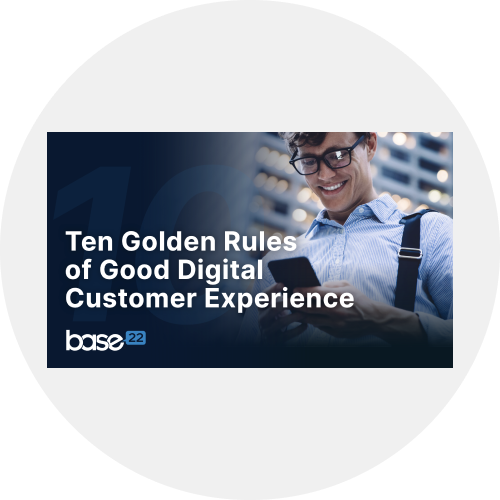 10 Golden Rules of Good Digital CX
Check out our booklet on Customer Experience for growing organizations.
Download
2. Nail User Journeys
Websites are home to multiple touchpoints that customers have with your business. Enterprise solutions like corporate websites usually provide content and calls-to-action for multiple audiences, such as vendors, investors, and other stakeholders, just to name a few.
Depending on your business model and operations, you may need to design different user journeys depending on their needs and what they are trying to achieve when arriving at your company website. But the bottom line remains the same: your marketing site needs to cater to all your audiences.
No matter what solution you own, every page of your customer-facing site must be designed from their perspective and their unique needs: this means mapping out the typical steps users would take to complete the intended action or convert. It is critical to understand their journey and anticipate their needs at each stage, whether that is through presenting them with relevant information or making it easy for them to take action.
By focusing on making the digital customer experience as smooth as possible and designing user journeys based on their needs and goals, you will see a noticeable improvement in their engagement with your business.
3. Serve Customers Around the Clock With Self-Service
Customers' digital expectations are changing. Studies show that as many as 69% of customers now want to resolve simple issues independently. For this reason, there is a growing expectation that companies should provide self-service transactions as part of their business website.
Incorporating self-service journeys—such as a checkout process, appointment scheduling, or a knowledge base for support—into a company's website can benefit customers and businesses substantially. On the customer side, self-service processes offer increased convenience and personalization. On the business side, they minimize the costs associated with transactions and customer service, and improve operational efficiency.
For instance, financial services companies can improve their digital customer experience by implementing a self-service appointment scheduling process. This can reduce call center volume, streamline account management, and provide 24/7 access to information and tools. By doing so, these companies can effectively meet their customers' changing digital expectations without needing to rely on an agent.
4. Mobile-First Design Helps Customer Experience on Websites
While a desktop-optimized website is essential, it is only half the battle. In today's digital landscape, it is imperative to have a mobile-first design, as over 50% of website traffic originates from mobile devices. However, the surge in mobile traffic presents a golden opportunity for organizations to create a unified and consistent digital customer experience, allowing customers to choose their preferred method of interaction, whether that is laptops, smartphones, or tablets.
Above all, offering a mobile-smooth and responsive customer experience increases your business reach, making it easier for on-the-go audiences to navigate your site, complete a transaction, and eventually become loyal customers.
is the impact of optimizing digital customer experience
5. Expand Experience with a Portal to Drive Loyalty
Much like bringing more traffic and delighting new visitors, your marketing site must also serve your existing and recurring customers. Customer portals can effectively empower your clients by giving them access to information and tools that help them better interact with your business.
To illustrate, a customer portal for an e-commerce company can provide customers with the ability to track their order status, download invoices, and save their shopping preferences. Likewise, an insurance company's customer portal can allow policyholders to access coverage details, submit and track insurance claims, and contract additional services.
For Higher Education institutions, Student portals can complement marketing websites becoming the #1 channel for engagement and communication with students. But this has its own challenges, as the new audiences have higher expectations. According to a College Pulse Survey from September 2022, over 38% of students considered adding or dropping an academic course on their phone to be either somewhat hard or extremely difficult.
Equipping customers with self-service options through portals offers increased transparency, reduces frustration, and fosters customer loyalty. But having an integrated strategy and the capability to meet increasing demands are also important to success. Offering a robust, easy-to-use marketing website and customer portal tailored to your audiences' needs is just the start—building engagement and a relationship for the long-term is the goal.
Over 50% of website traffic
originates from mobile devices
Improving Digital Customer Experience on Websites – Next Steps
Although mobile applications are on the rise, customer websites and portals remain the main communication channels for potential clients and recurring customers. Improving customer experience on websites and fine-tuning strategies are critical to avoiding costly pitfalls and losing revenue opportunities.
With a combination of agility, user-centric design, and modern technology, you can leverage a successful marketing site and/or customer portal as part of your digital strategy. At Base22, we provide agile Digital Transformation solutions that achieve exceptional outcomes for clients, suppliers, and stakeholders alike. If you have an upcoming digital project or marketing site, contact us and let us design a solution tailored to your needs.
Deliver Modern CX to Enable Growth
Leverage our UX/UI Design expertise to deliver modern, rich experiences to your business audiences.
Learn more