Digital Transformation adoption in the insurance sector has traditionally lagged behind. While searching for cutting-edge insurance digital solutions, many companies mistakenly believe that a "rip and replace" method will yield the best results.
Furthermore, established insurance giants are threatened by disruptive insurance market players entering the space equipped with seamless UX, AI machine learning, and intelligent insurance applications. Thus, they believe a rapid and aggressive overhaul is needed to keep up with the ever-changing insurance landscape and customer demands.
However, prioritizing the new technology instead of leveraging the existing IT systems and processes can do more damage than good. As a result, the best way to approach digital insurance transformation is to integrate legacy systems with new solutions to improve workflows, processes, and automation.
Let's look at four insurance Digital Transformation barriers and how to overcome them to make a real difference for policyholders, beneficiaries, agents, and employees.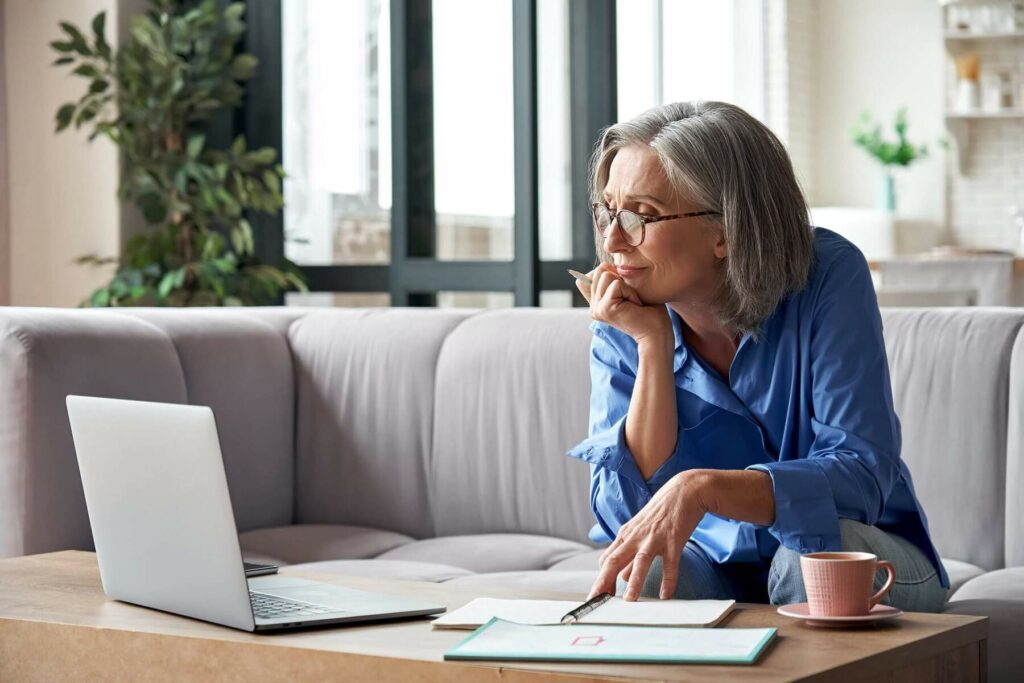 1. Cumbersome Workflows and Limited Automation
Although the insurance sector is progressive, several processes remain sluggish and inefficient. Such procedures prevent insurers and their employees from properly modernizing their operations and meeting customers' expectations. Meanwhile, burdensome workflows, unstructured communications, and limited automation contribute to lower productivity and administrative overhead.
As McKinsey notes, insurance companies implementing workflow modernizations are substantially more productive than their counterparts with legacy IT systems. For instance, the total number of policies per full-time insurance employee can be 40% higher.
Insurance organizations are reluctant to start a modernization process despite the productivity gains, as they perceive them as total overhauls of the old processes and systems. The key to modernization is to follow an integrated transformational approach that allows fast and measurable improvements. Modern solutions such as self-service insurance portals and mobile applications can help make these workflows real and drive efficiency in internal operations.
2. Lack of Claim Self-Service
Cumbersome workflows and limited automation have a direct impact on how digital processes are delivered to customers. In other words, how customers engage with a company.
When it comes to insurance claims, policyholders desire prompt and fair handling of their cases. Yet, the claim process usually is long and complicated due to the many variables involved. Insurers are obliged to run vigorous checks to evaluate all the evidence and prevent fraudulent claims, on top of keeping up with high volumes of data and handling stressed customers.
The cumbersome insurance claim process also frustrates end users. Studies show that 68% of insurance claimants express dissatisfaction with the claim handling as a high-effort and low-quality service experience.
Thus, insurance companies that strive to be ahead of the game must provide seamless, intuitive, and low-effort customer resolution journeys. How? Switch from agent-based to self-service claim processing. A self-service insurance portal can help you reduce help-desk costs and empower policyholders to handle simple tasks while controlling their claims. See our case study on WPS Military and Veterans Health award-winning portals to learn how our solutions reduced help desk calls by 50%.
3. Need for Clear and Updated Information
Non-uniform information provision is common in the insurance industry. Traditionally the sector relies on legacy systems and paper-based records–none of which communicate with each other. What's worse, insurance companies end up unable to systemize, update, and leverage large pools of data, resulting in information silos and inaccurate self-service portals.
On top of this, insurance companies deal with multiple audiences with very specific needs. Their journeys are completely different. It is no surprise that 56% of health insurance policyholders feel "completely lost" in trying to understand how the insurance works, the different types that exist, and what it covers, according to Forbes.
Technology's role in the insurance industry is not only to help to deliver digital processes but to set the ground for clear communication and collaboration across all partners of their network. That includes helping stakeholders no longer depend on IT to create, manage and segment content and information delivery.
To achieve this, intelligent insurance portals can aggregate information from different sources to serve multiple audiences, including relevant information and data that lies in legacy systems and applications. Then, with the right digital solution, you can prepare the information and resources, set proper governance processes and workflows, and design user journeys that deliver a more rich and more satisfying digital customer experience.
4. Untapped Potential of Offering Rich Mobile Experience
Superior digital customer experience in insurance starts with covering all bases, including mobile. The market for insurance applications is predicted to reach $164.13 billion by 2023, driven by policyholders' desire for a seamless, fast, and convenient experience.
That said, insurance firms consider mobile as "yet another channel" and fail to build beneficial capabilities, rendering mobile applications useless. Digital transformation in insurance relies on rich mobile experiences for instant insurance quotes, taking accident or evidence photos to support claims, or contacting customer service. This also means making sure your insurance portals are responsive and supported by mobile devices.
Besides, providing mobile applications helps to build customer loyalty, drive engagement, and improve customer satisfaction.
Delivering Modern Insurance Digital Experiences
Are you ready to move towards digital-first operational models and modern technology that are secure and compliant while harnessing reusable components of your existing insurance systems?
At Base22, we can help you modernize the digital insurance experience for all stakeholders involved so that you can realize immediate benefits reflected in process modernization, higher revenue, and optimized customer journey. Deliver modern digital customer experiences through your insurance portals, insurance platforms, insurance mobile applications, and digital solutions, and prepare your business for scalability. Contact our team today to see how we can help your insurance business.