An Online Government Powered by the Best Technology
Following principles of scalability, standardization, and efficient communication, the InnovateOhio Platform created a system to build web sites on demand to engage the citizen of the State of Ohio.
Website building self-service
With Base22's scalable blueprint, Ohio expanded its digital experience to multiple agencies with a seamless approach, deploying microsites in less than a week.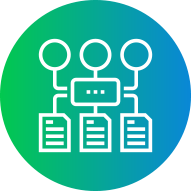 One source of truth
Rethink your information. To manage thousands of documents from different agencies all while avoiding confusion, the Ohio government employed Information Architecture to maintain assets in a well-organized and highly findable manner.
Reusable patterns and design system
Resources to speed up your IT teams and save time. With reusable components and UI systems that work across different websites, the Ohio government not only maintained a seamless experience but also avoided unnecessary rework.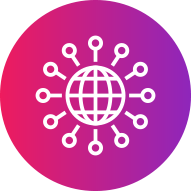 Documentation to scale up with multiple providers
All critical decisions should last. By keeping a strong set documentation of decisions at both a high and a technical level, the Ohio government worked faster and better with multiple providers at the same time, without losing control of the digital experience.
Empowering governments with Base22
Global excellence meets small firm agility
---
We believe in digital craftsmanship. Our projects follow principles and patterns in their process to save time and resources in order to focus on crucial areas for your organization with a steady and dedicated approach.
Cross-industry and transformation experts
---
Our 10+ years of experience in a variety of industries have nurtured our problem-solving abilities, allowing us to offer you the best solutions and technologies, and adapt them to your organization's needs. We provide a broad spectrum of expertise to handle every platform need.
Leverage your content with our expertise
---
Every global business has a lot of resources and large libraries. We know how to leverage this information for your benefit, building useful dashboards for decision-making, designing intuitive user flows with a focus on findability, and creating actionable content for your vibrant communities.
Contact us
Contact us today to see how we can help your company.
2435 N. Central Express Way, Ste. 880
Richardson, TX, 75080, USA
300 Marconi Blvd, Ste. 205
Columbus, OH, 43215, USA
Prolongación los Soles #200
Torres Martel 3, Piso 3
Colonia Del Valle Oriente
San Pedro Garza García, N.L., 66260, Mexico
Av. Ejército Nacional 769
Torre B, Piso 2
Colonia Granada
Miguel Hidalgo, CDMX, 11520, Mexico